We're here to help create your special day
Venue, guests, food, entertainment, rings, timings. Just some of the things you need to think about now you're getting married. It can all get very daunting, but the Weddings team at Old Thorns can help you with some of the decisions you'll need to make.
With so much to think about you may not know where to start. Visiting the websites of potential venues is a great start as it will give you ideas of sizes of rooms, types of ceremony, dining options and more.
Old Thorns has been hosting beautiful and unique weddings for decades and are able to offer a wide variety of options for your celebration. There are different rooms to choose from, packages for varying budgets and great food and drink choices. And as the largest hotel in the area we've got accommodation for you and your guests.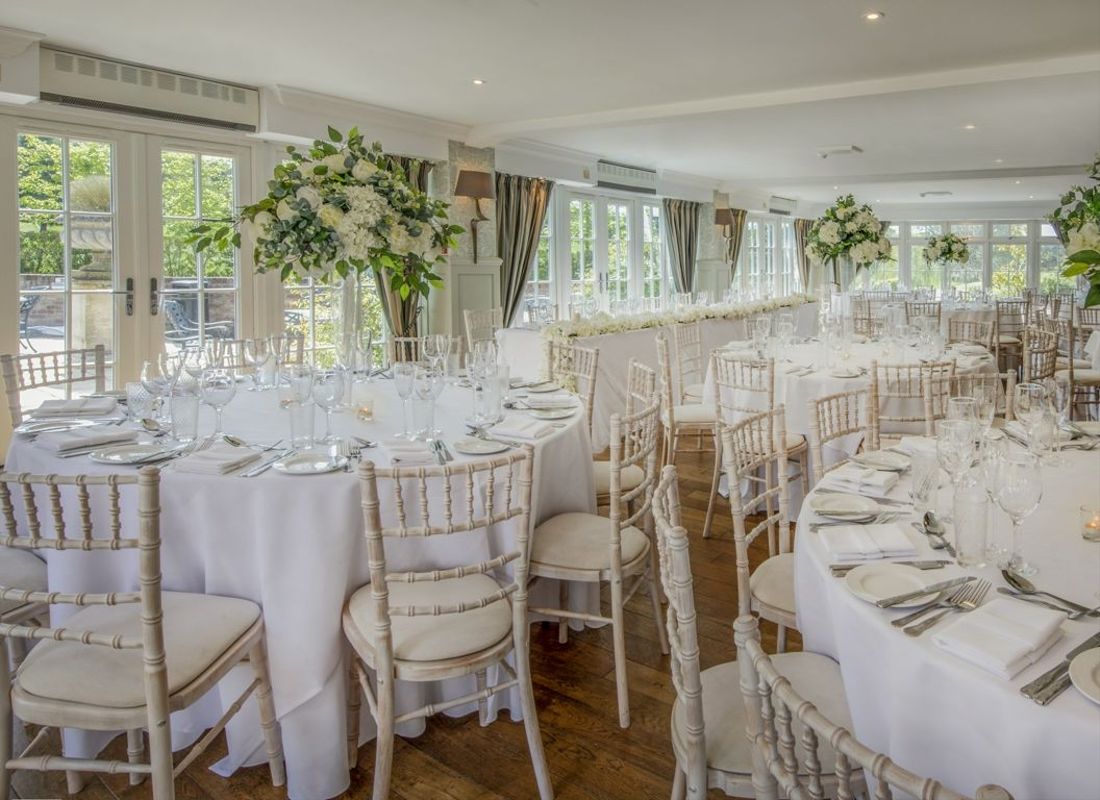 Hampshire Suite wedding venue at Old Thorns Hotel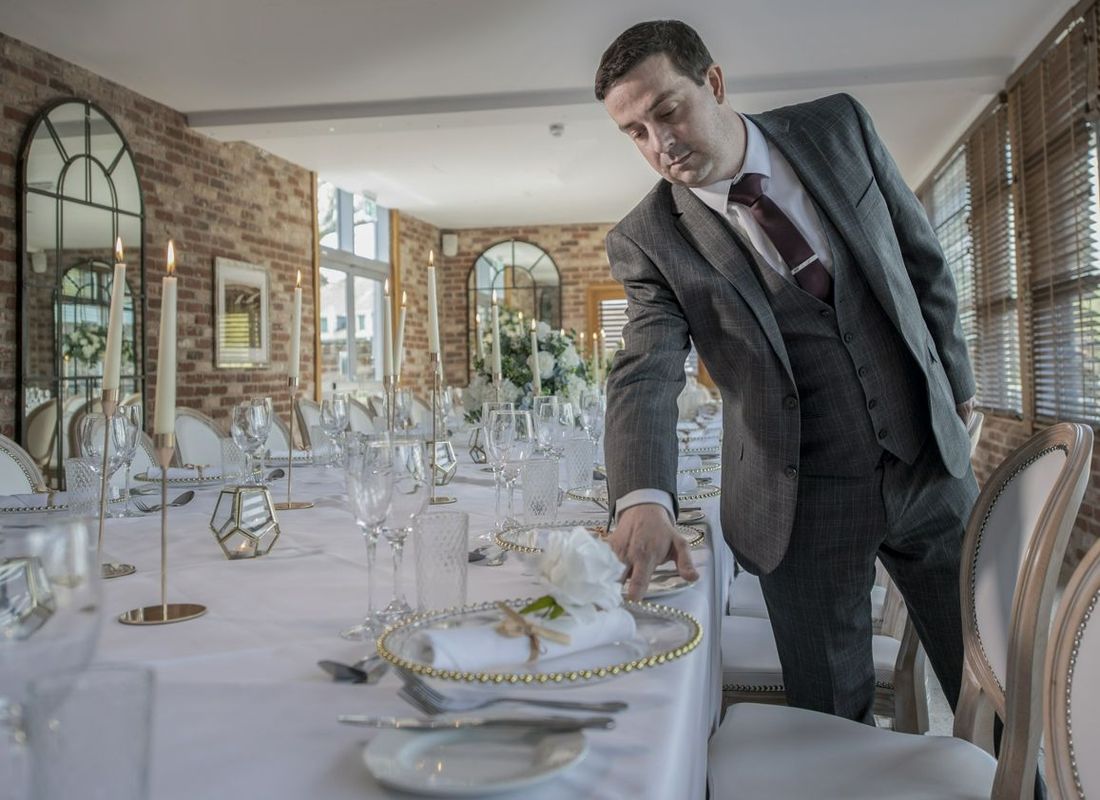 Wedding venue expert setting plates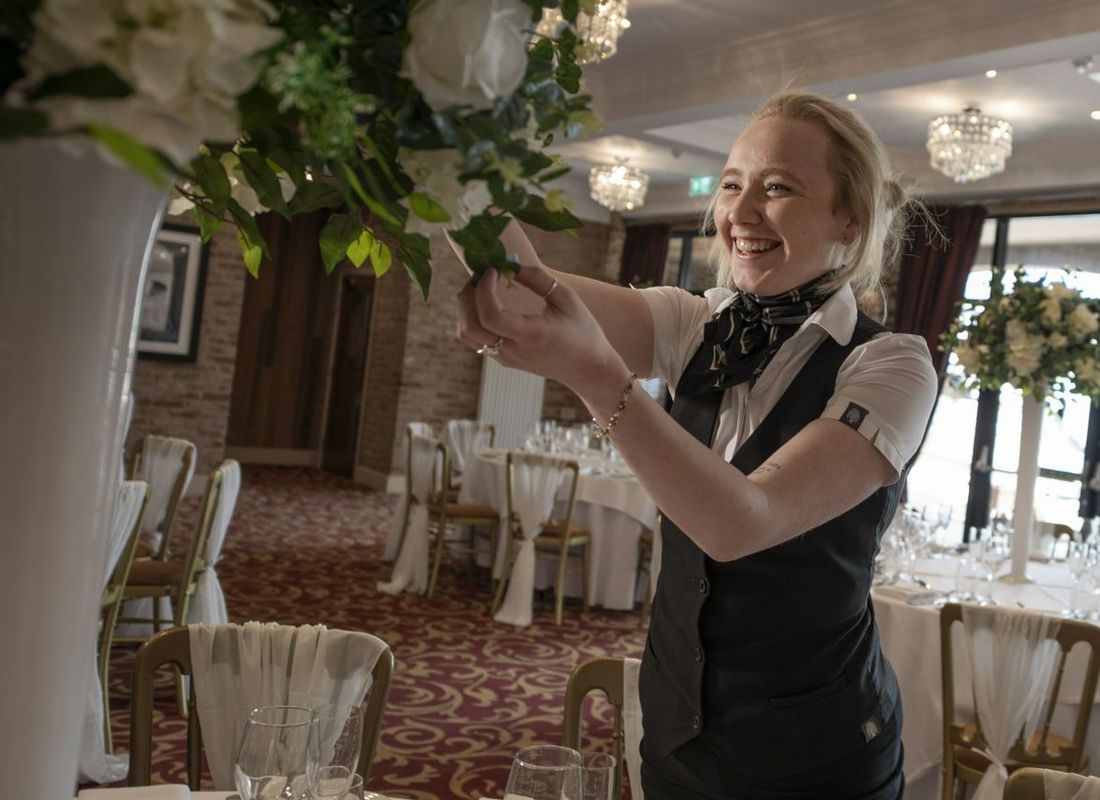 Grand ballroom wedding space
Need More Information About Old Thorns?
Our Frequently Asked Questions can help answer queries about what's available at Old Thorns.
Are we are able to hold a Civil Partnership at Old Thorns?
Yes, we are licensed for civil and ceremonies and partnerships. As a legal requirement it is your responsibility to book your civil ceremony with Hampshire Registrars. They can be contacted on 03005 551392.
What time should I book for Civil Ceremony for?
Do you allow outside caterers?
Would you allow us to bring in our own wine, toast drinks, alcohol etc?
Can I have candles as part of my table decorations?
Can our guests throw confetti?
What if I would prefer a different menu to the one offered?
What time can my guests check-in?
What time do my guests have to check-out?

Gatsby Ballroom wedding space

Grand Ballroom large event dance floor

Views across Hampshire and the South downs from Old Thorns Golf Course
Once you've confirmed the date and venue, there's still a lot to do. Our wedding planning guide will help make sure you cover everything and stay on top of the organisation.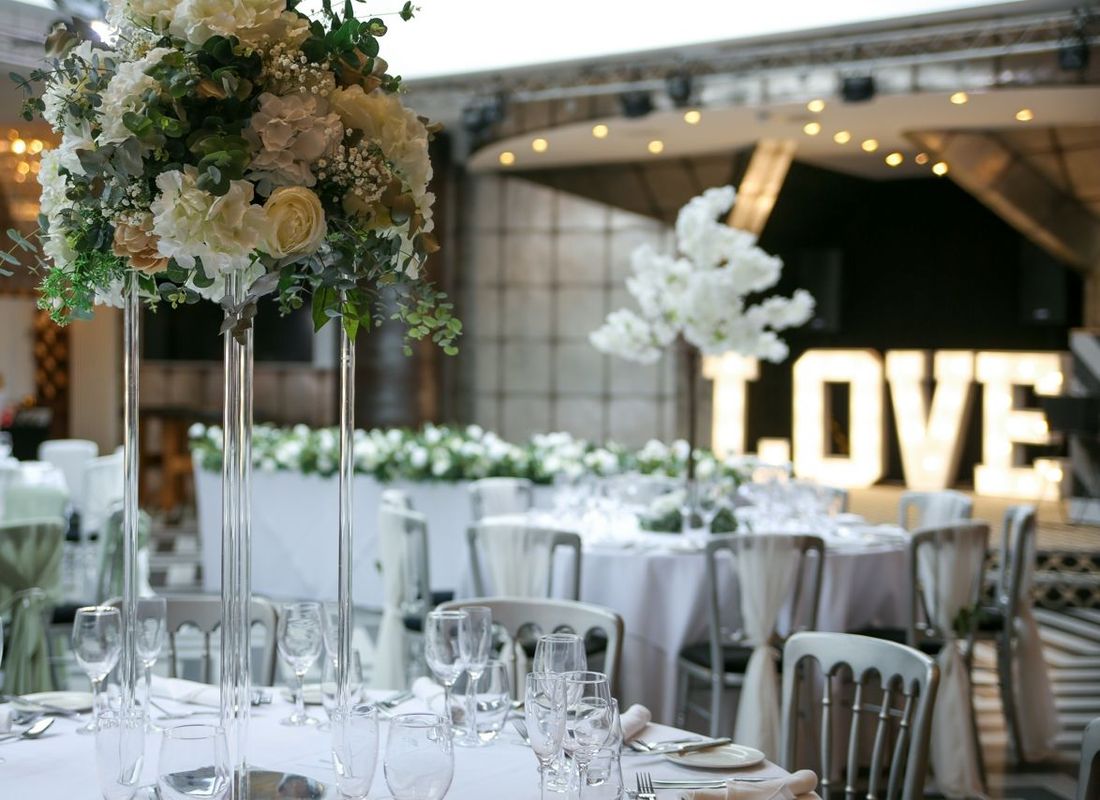 Sophie and Chris, August 2022
"We had our special day at Old Thorns Hotel & Resort and they made it even more special. Every detail was taken care of and the wedding experts were professional, friendly and extremely helpful. We felt like royalty!
They accommodated all of our requests with ease, from the food to decorations, and the venue was simply stunning. We couldn't have asked for a better experience - thank you Old Thorns Hotel & Resort for making this such a memorable day for us!"
Kimberly and Jasper, July 2022
"We recently had our wedding at Old Thorns Hotel & Resort and I could not have asked for a better experience. From the moment we arrived, the wedding experts were so helpful in making our day special.
They took care of every little detail and made sure that our day went smoothly. We will be forever grateful for their dedication and hard work, making it the best day of our lives!"