Intimate ceremonies to grand celebrations
Old Thorns is licensed to hold civil ceremonies for up to 500 people by Hampshire County Council.
Offering a choice of charming and opulent rooms and even an outdoor ceremony and drinks reception space, Old Thorns is a popular wedding venue located in Hampshire, 30 minutes north of Portsmouth.
Our stunning Hampshire Suite is the perfect place for your ceremony, wedding breakfast and celebrations. With plenty of natural light and elegant decor with panoramic views over the golf course, our Hampshire Suite makes for a gorgeous backdrop for your special day.
Features:
• Private bar    • Snug and lounge area
• Private courtyard    • Picturesque views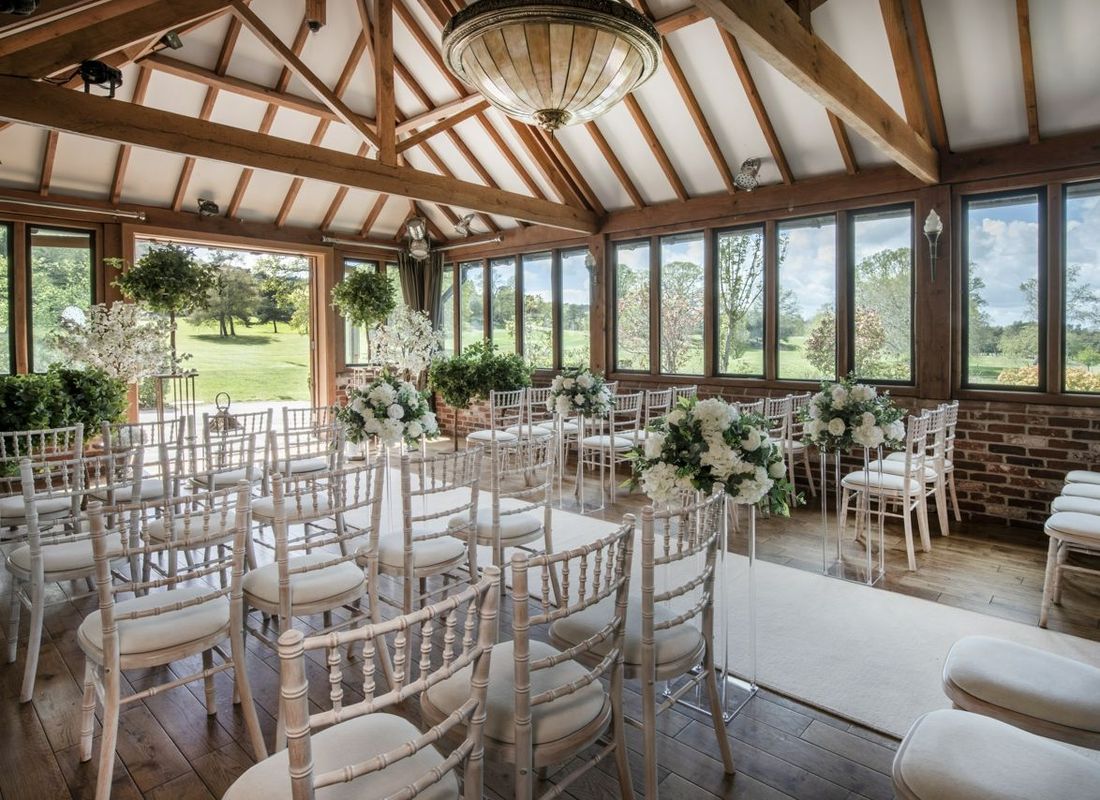 Hampshire Suite with views overlooking the South Downs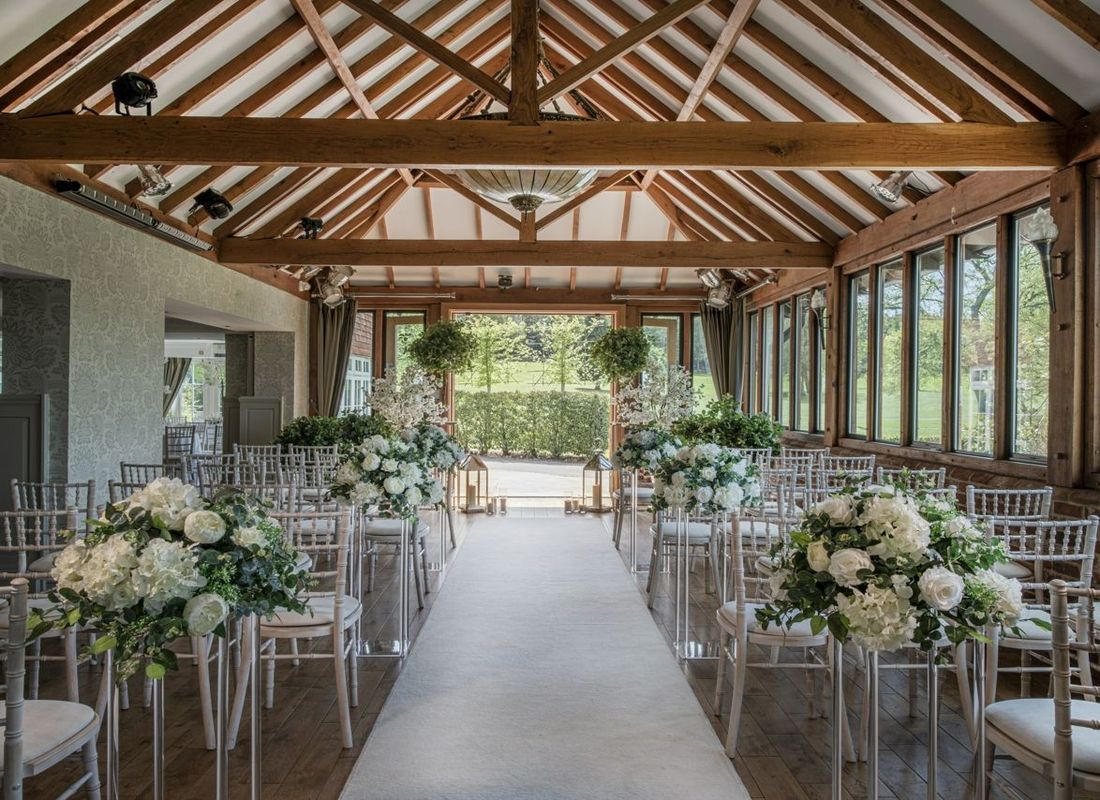 Hampshire Suite wedding spaces with open doors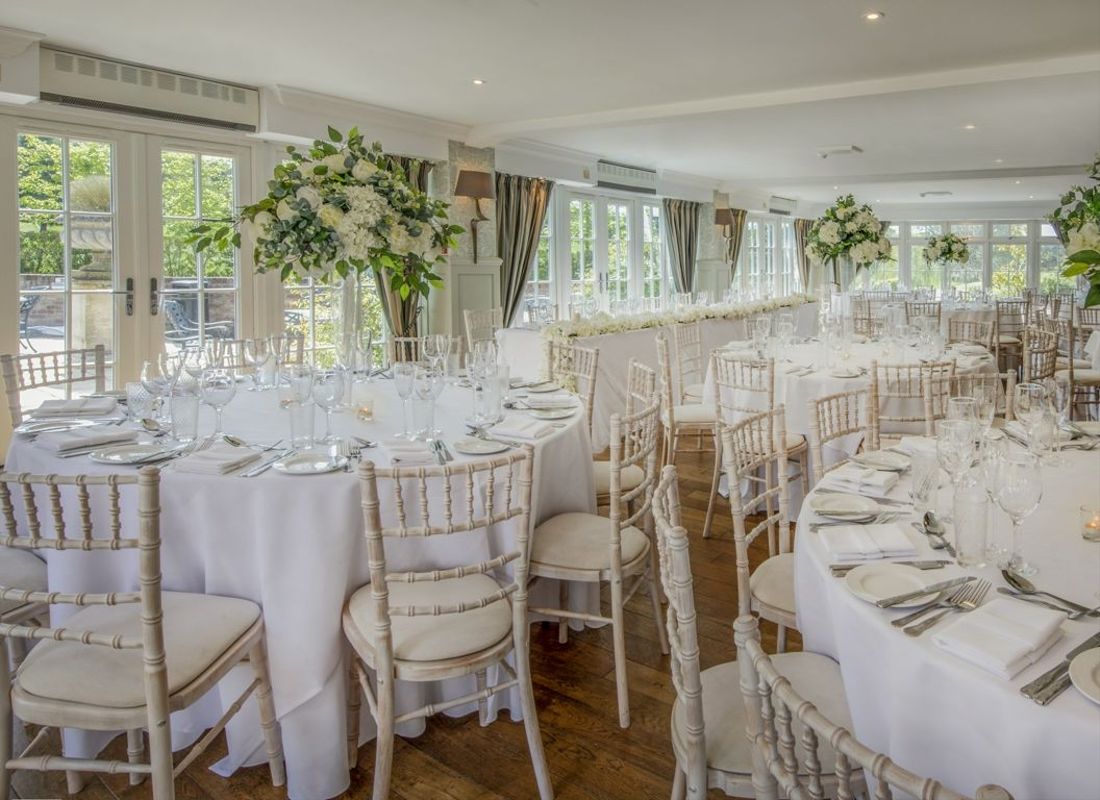 Wedding venue space set up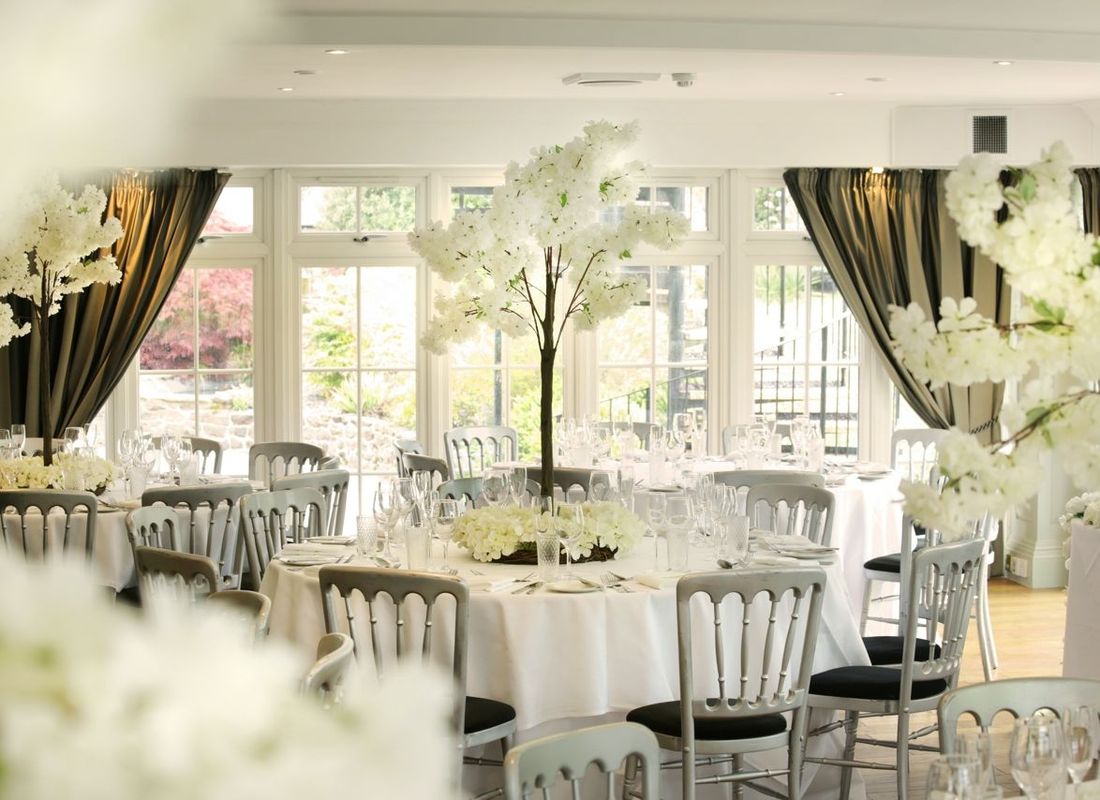 Table decorations used in Hampshire Suite at Old Thorns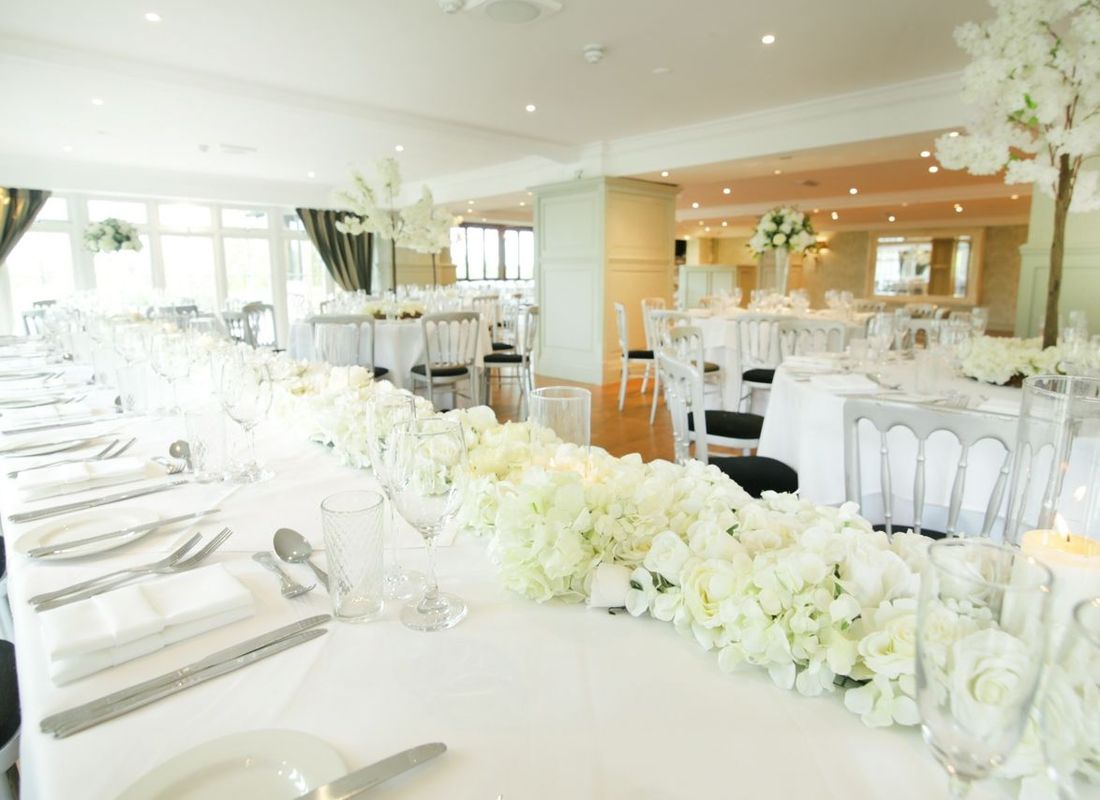 Large wedding space in Hampshire Suite
The Gatsby Ballroom is the perfect venue for wedding breakfasts followed by a full evening of celebrations. With glamorous art-deco decor inspired by The Great Gatsby, this venue will certainly impress your guests and provide ample space for your guests to dance, socialise and celebrate.
Features:
• Private bar    • PA and large screens
• Private balcony    • Entertainment space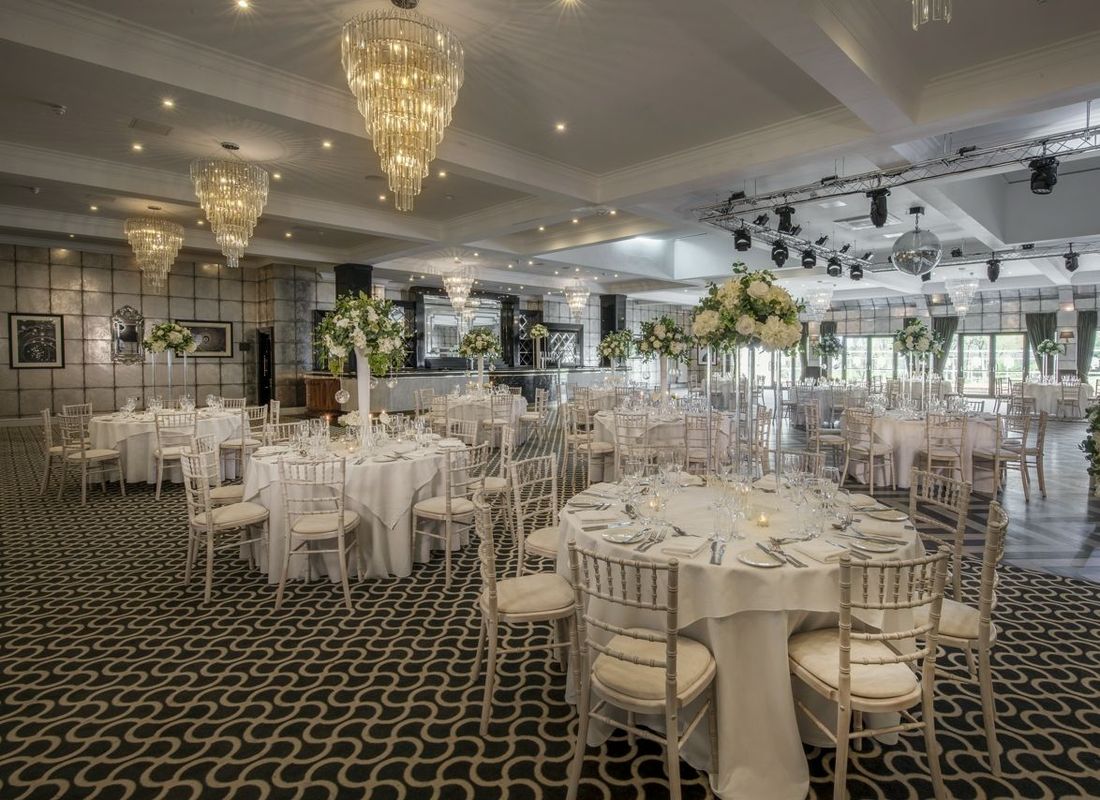 Gatsby Ballroom in hampshire hotel wedding space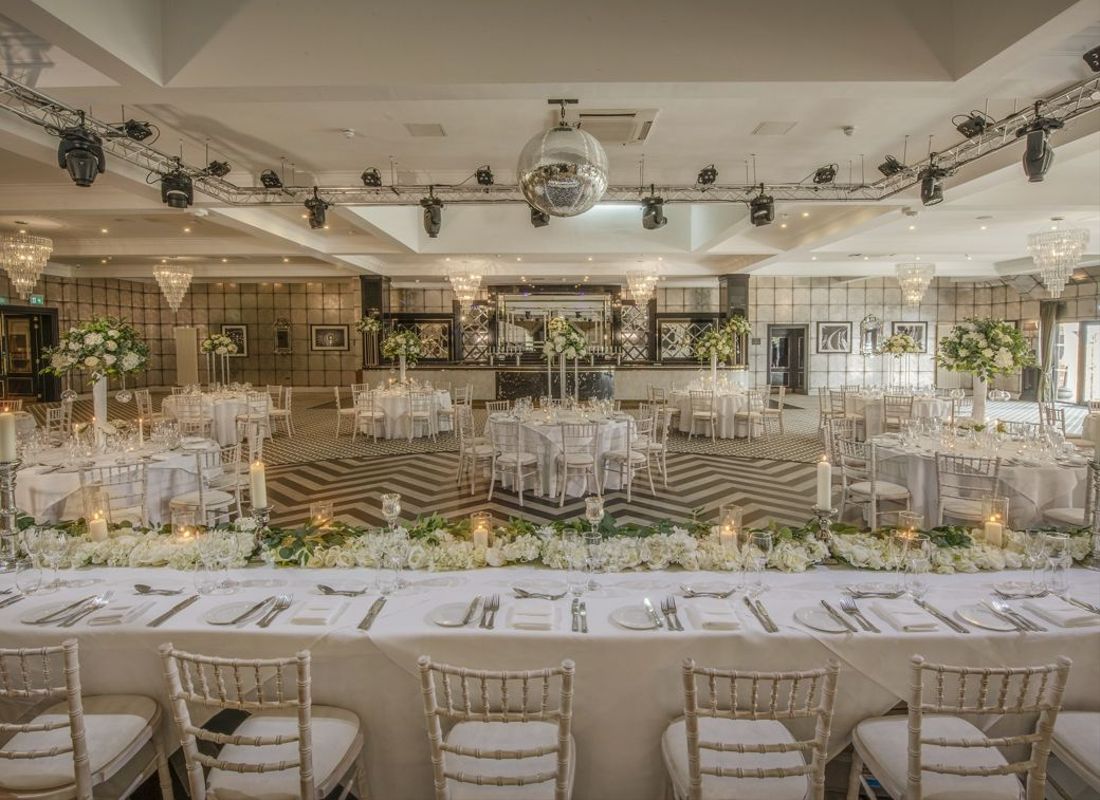 Gatsby Ballroom at Old Thorns Hotel with a bar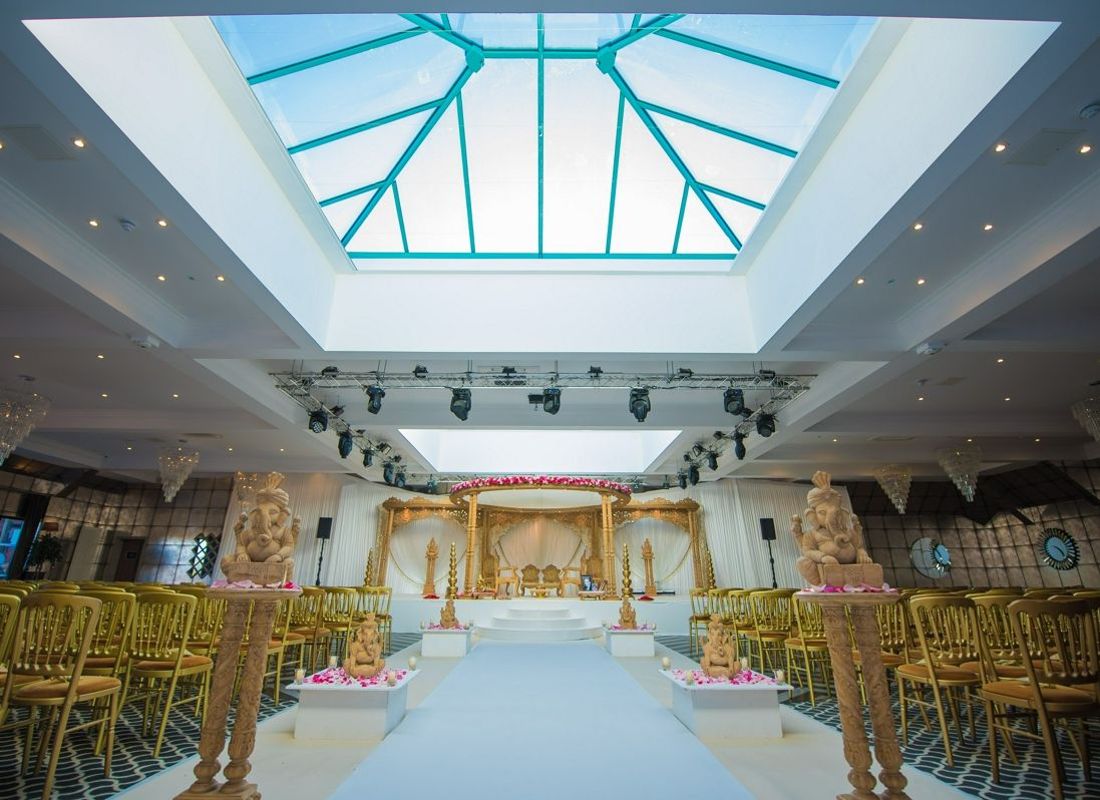 Asian wedding celebration event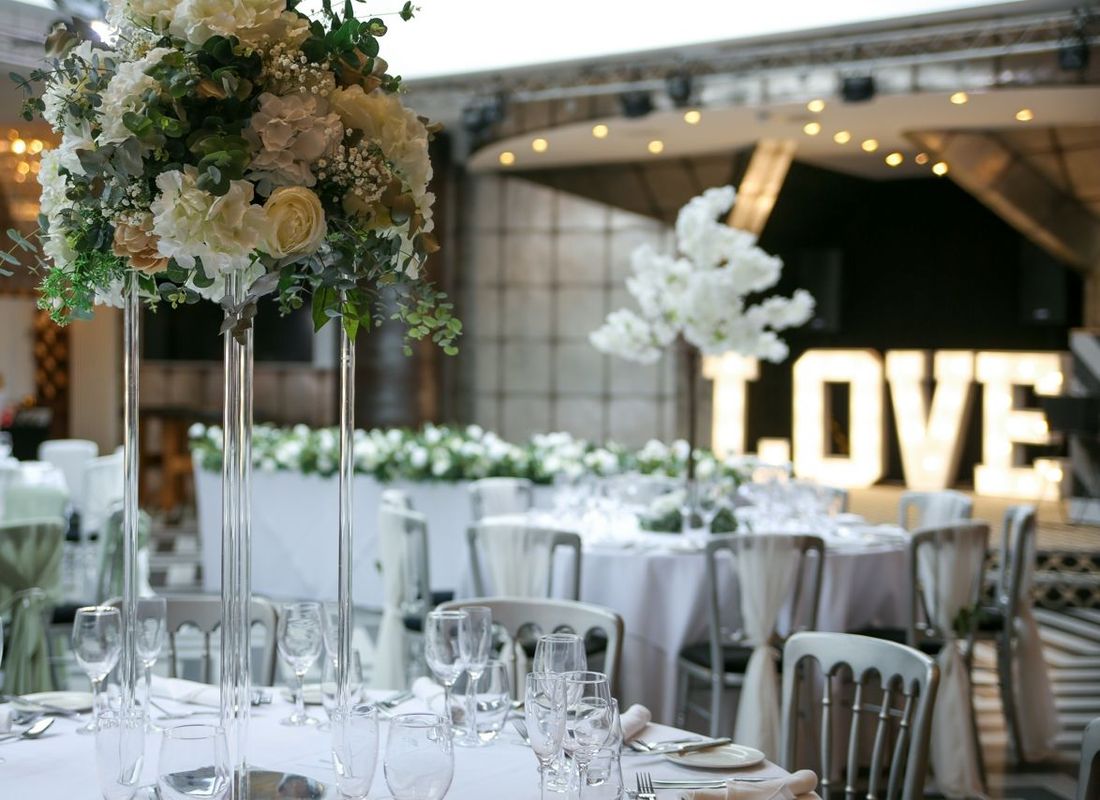 Gatsby Ballroom set up with decorated tables at Old Thorns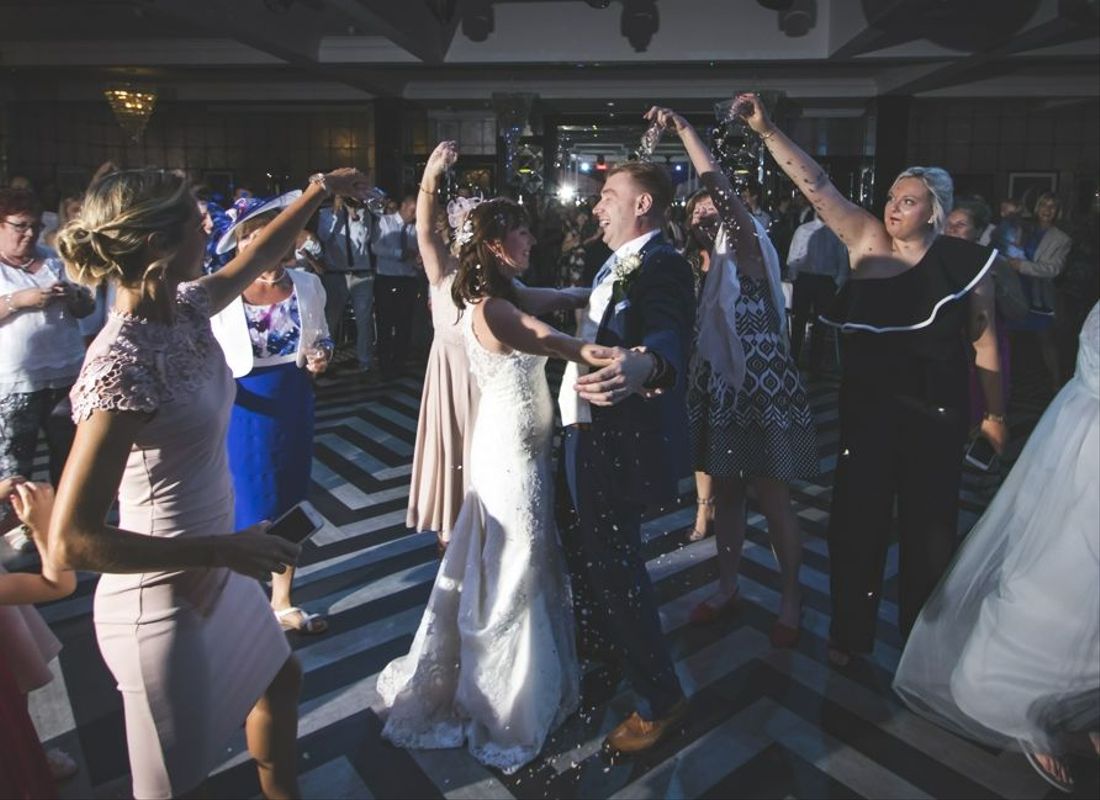 Wedding couple dancing on Gatsby ballroom wedding space dance floor
Our private Walled Garden is tucked away in a quiet nook of Old Thorns and offers couples the possibility of saying "I do" in a beautiful outdoor setting. Seating up to 150 for your ceremony or drinks reception, the Walled Garden is a tranquil and beautiful location.
Features:
• Outdoors    • Licensed pagoda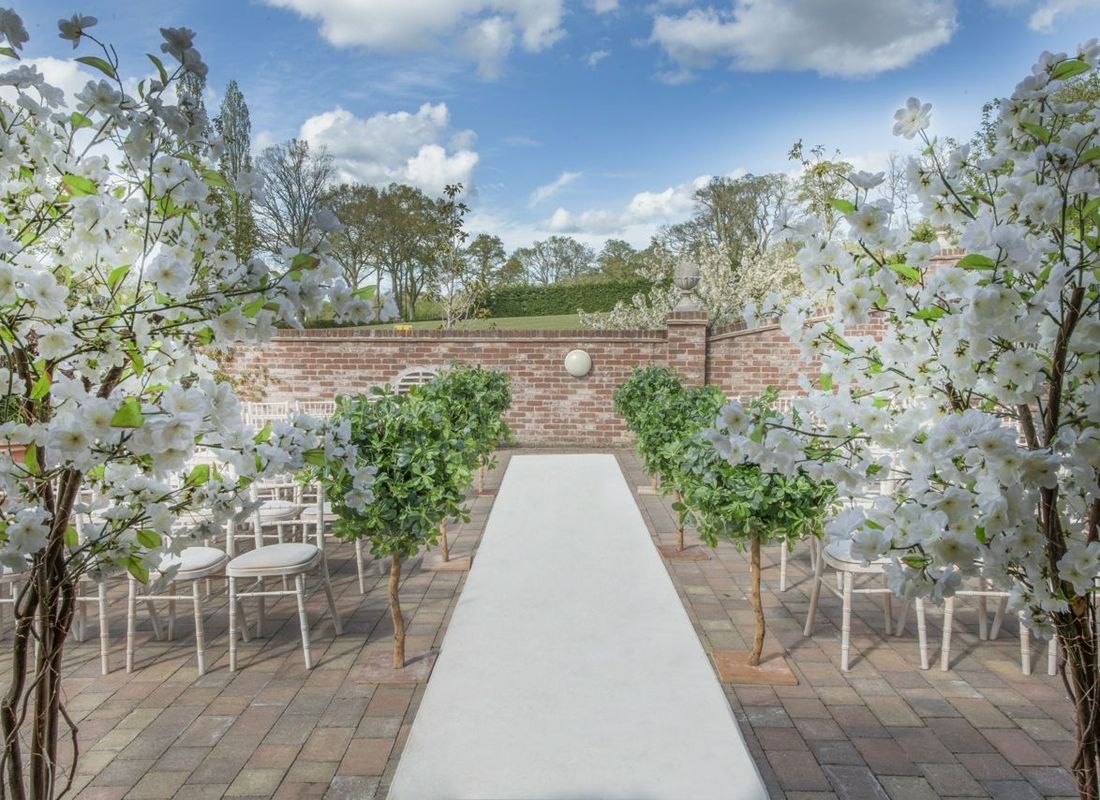 Outdoor wedding space in Hampshire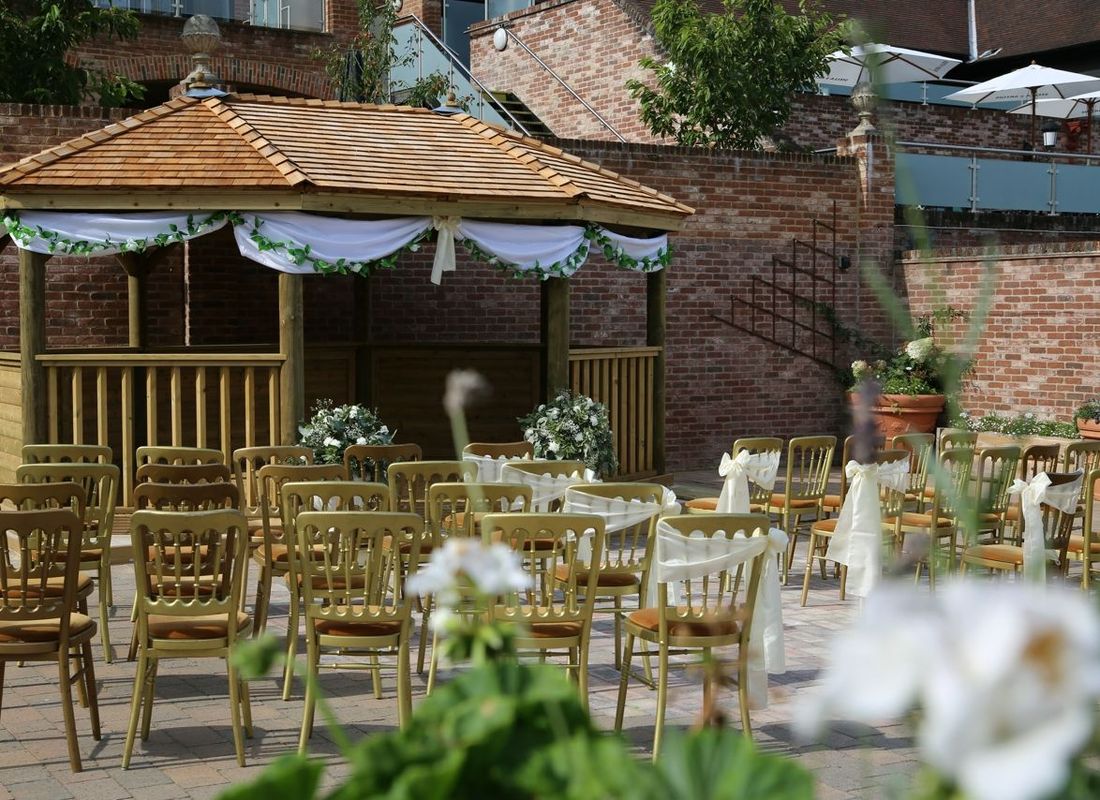 Walled garden outdoor wedding space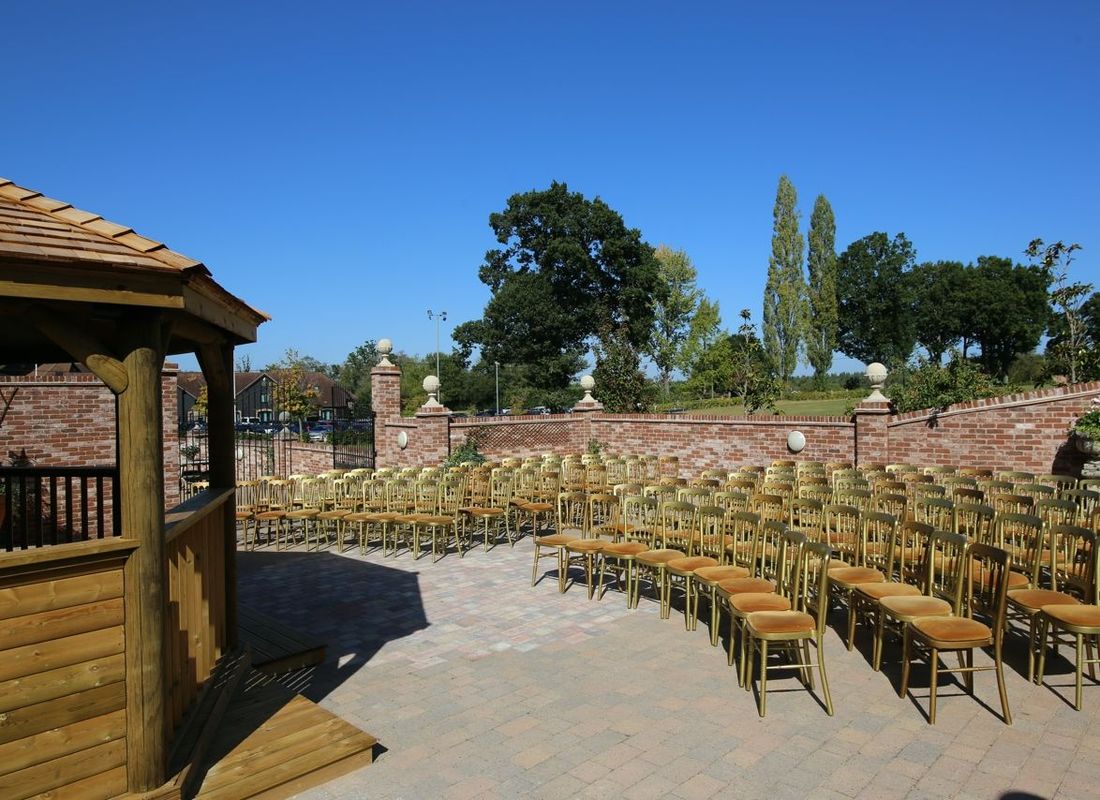 Outdoor wedding space able to accommodate up to 150 guests
Often described as 'the hidden gem' of Old Thorns, the Chapel is an intimate and unique setting for you and your fiancé to say "I do" with up to 150 of your loved ones. A bright and charming room, the Chapel's rich wooden features bring love and warmth to your ceremony.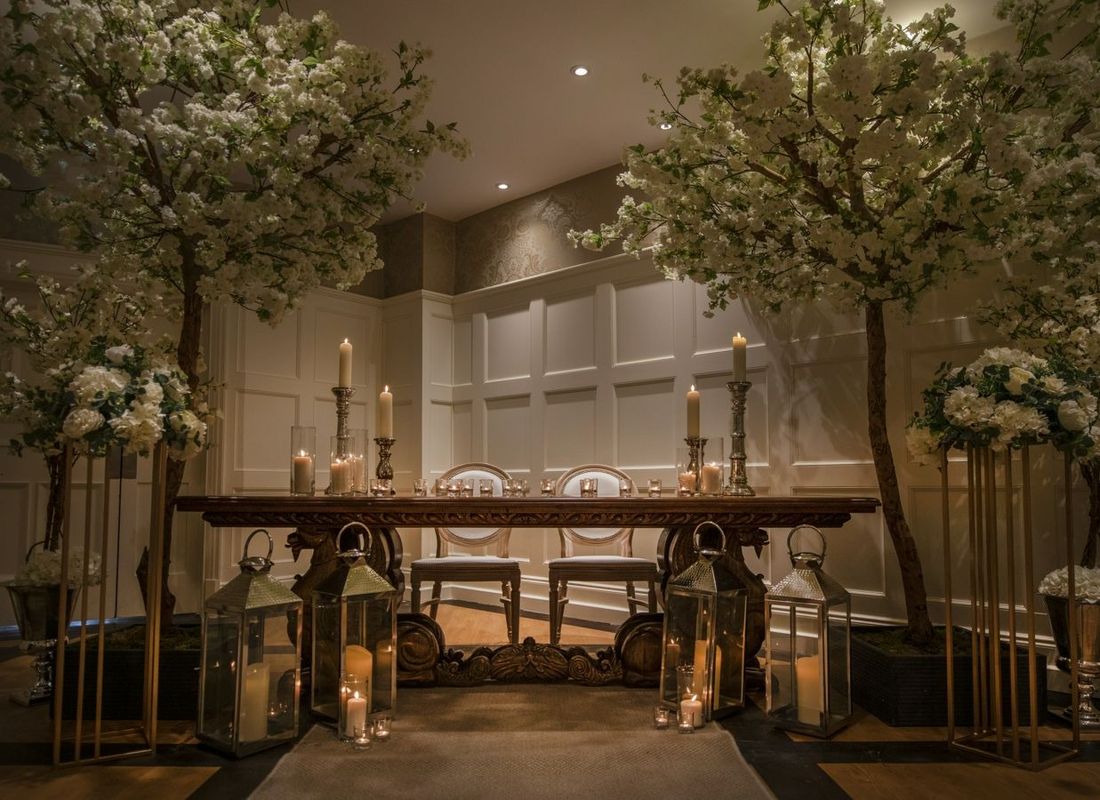 Wedding Chapel room at Old Thorns Hotel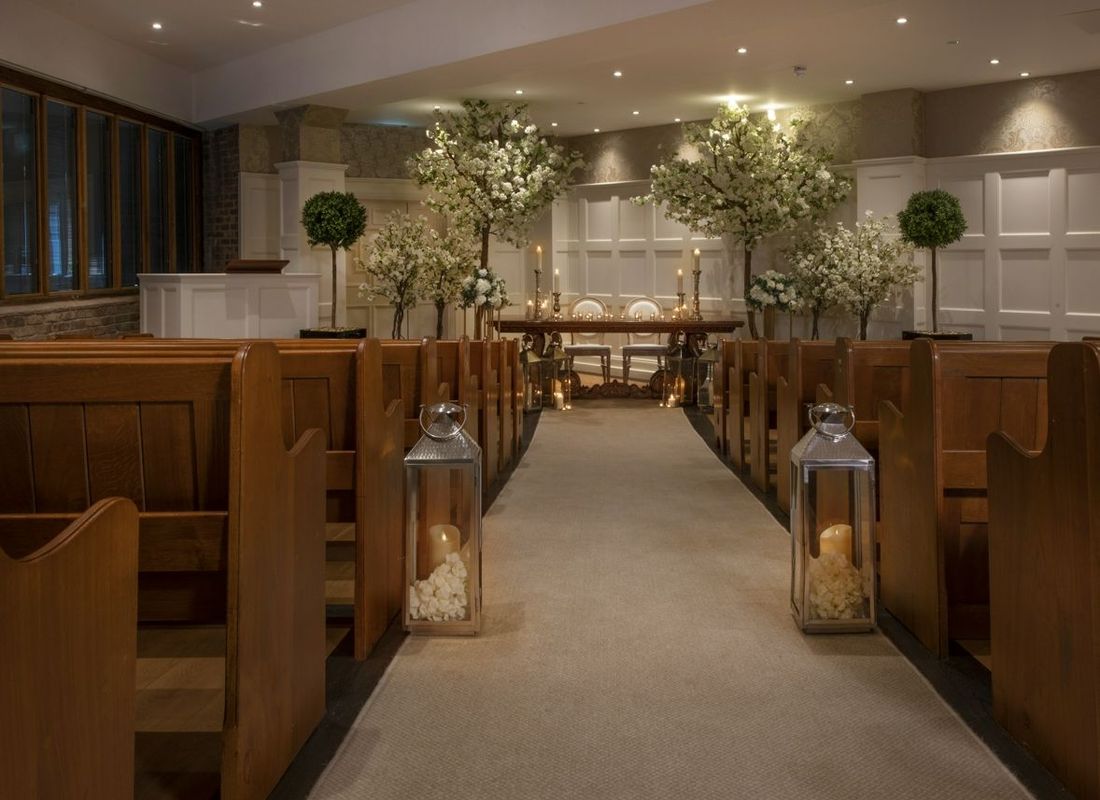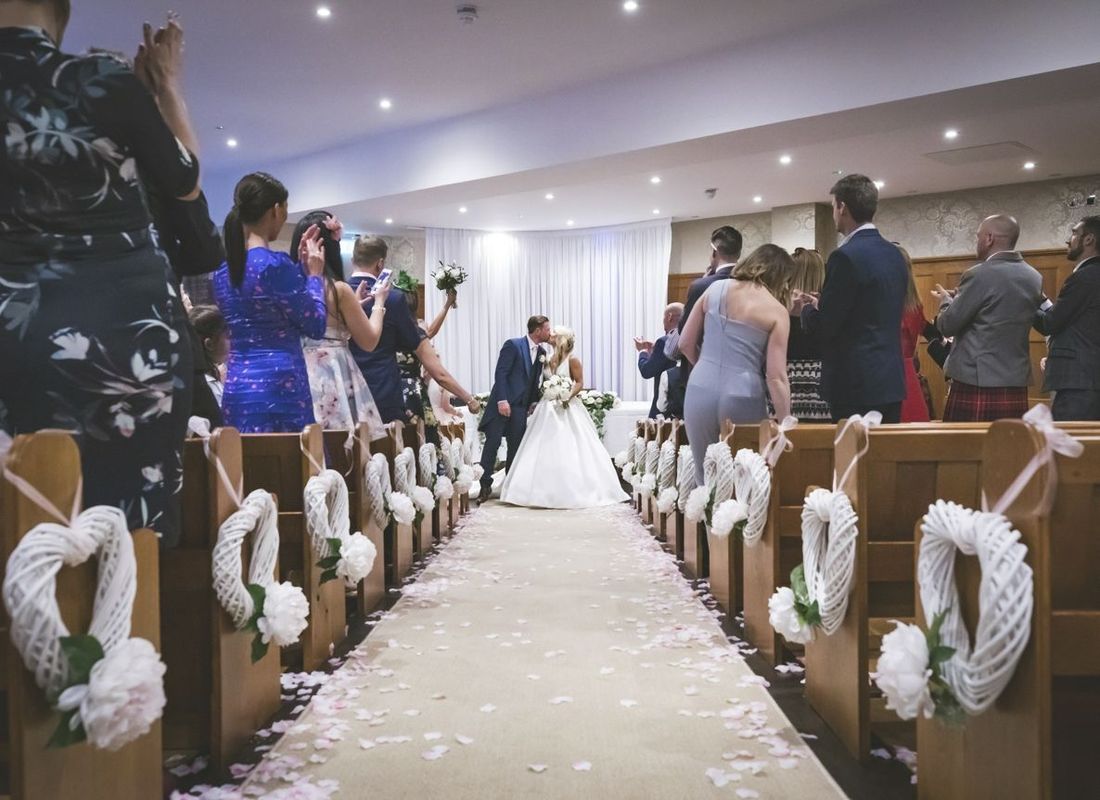 Wedding couple ceremony in a chapel
The Grand Ballroom is the perfect venue to celebrate with all your friends and family. Set in the heart of Old Thorns, the room features a beautiful mahogany bar, large sunken dance floor and central stage with a starlit background – ideal for a band or your own entertainment.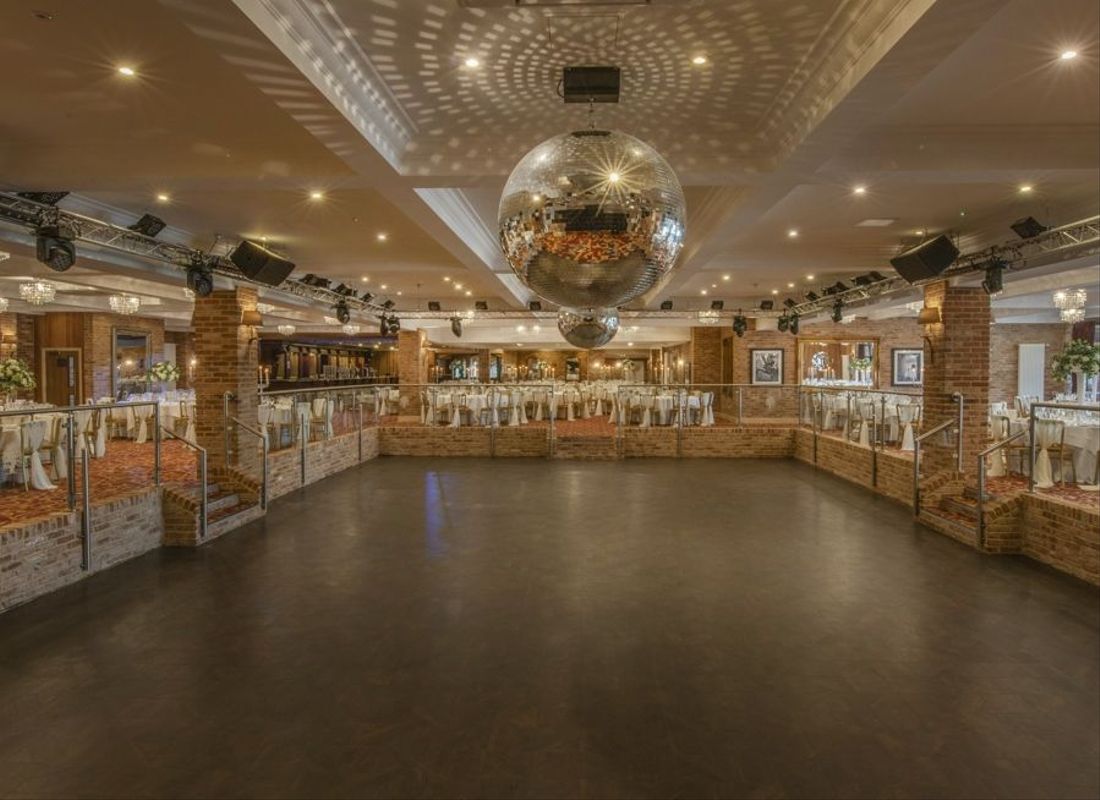 Dance space in Grand Ballroom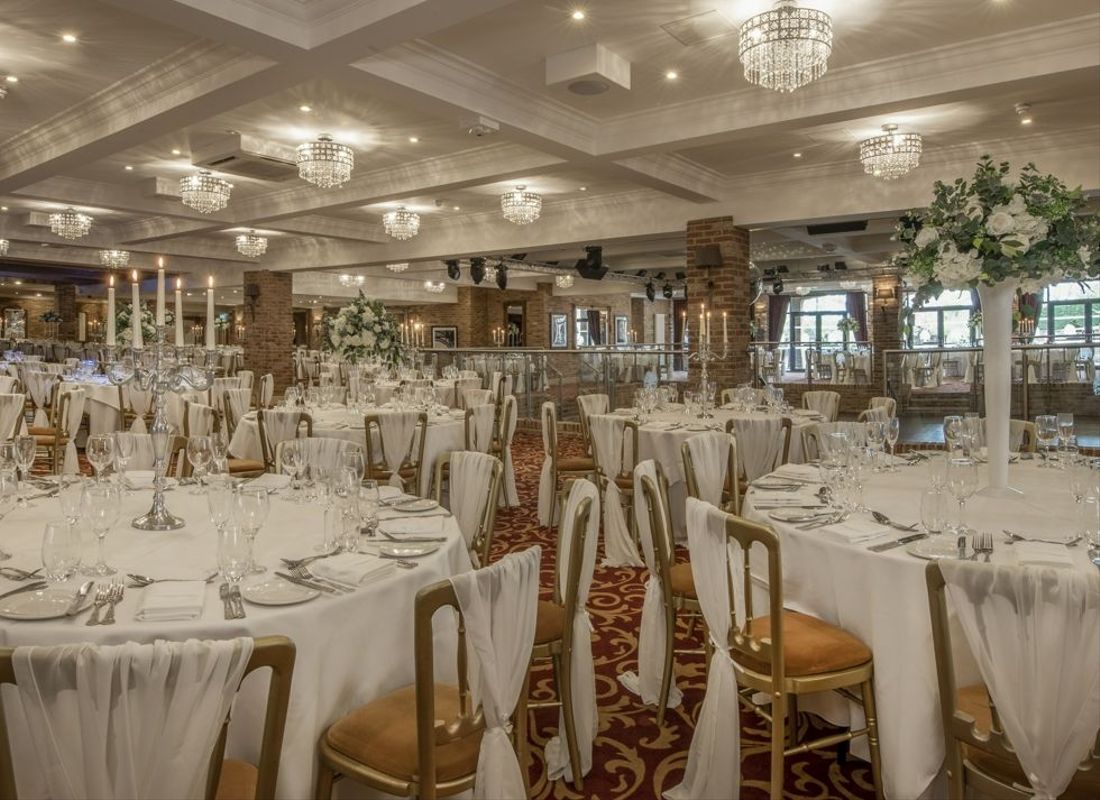 Grand Ballroom wedding setup with tables and chairs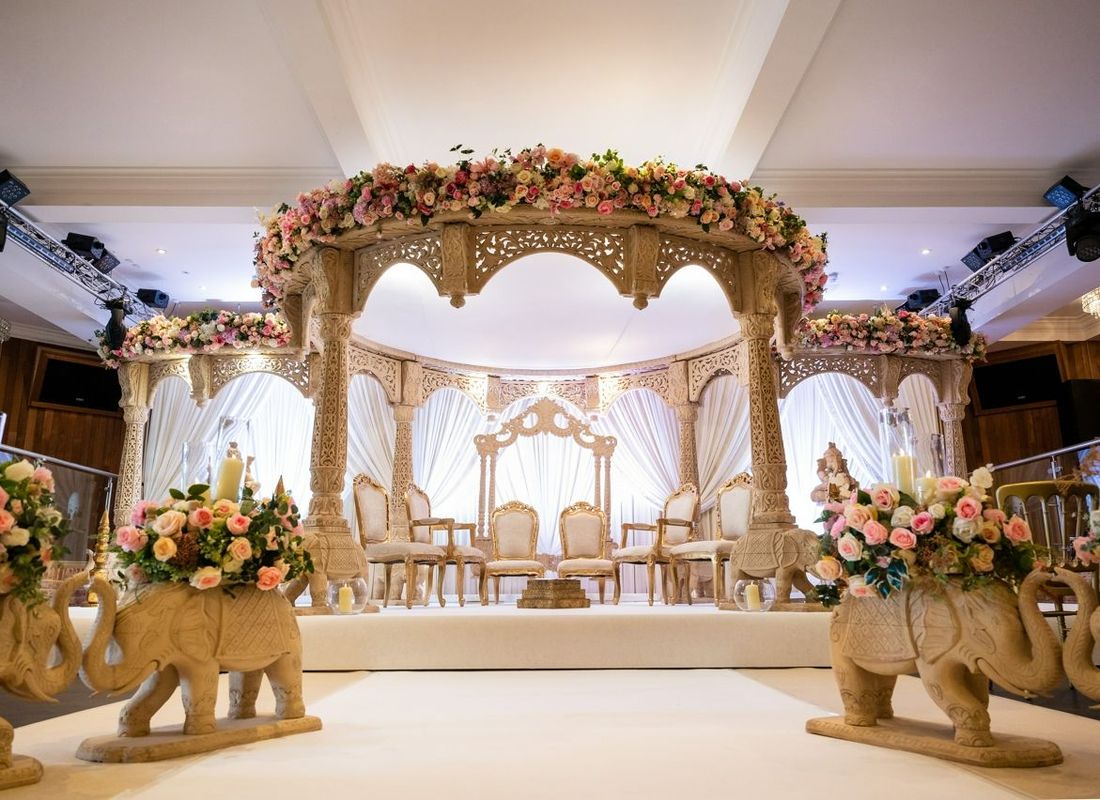 Asian wedding decoration inside The Grand Ballroom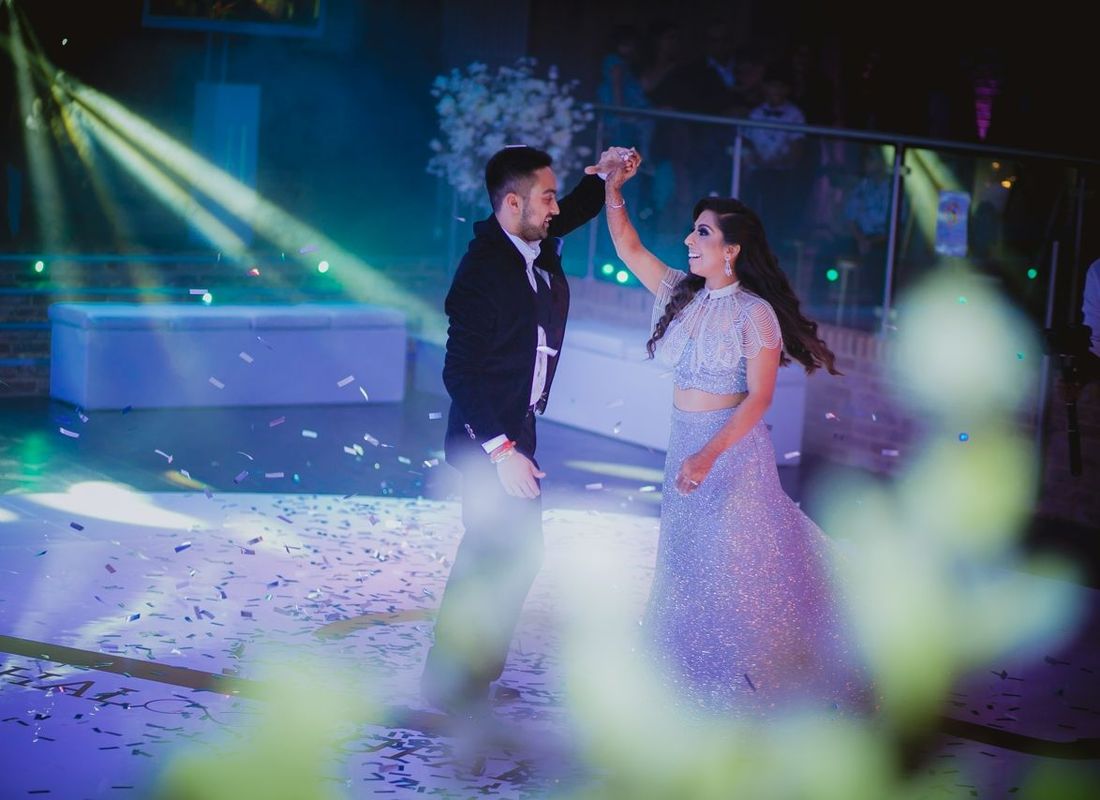 Wedding couple having first dance on dance space in the Grand Ballroom
After the "I do's", the glamorous and spacious Atrium Bar offers the perfect space for your drink's reception before your wedding breakfast. Leading onto an outdoor terrace, it is also a favourite spot for group photographs!
Features:
• Private bar    • Outdoor terrace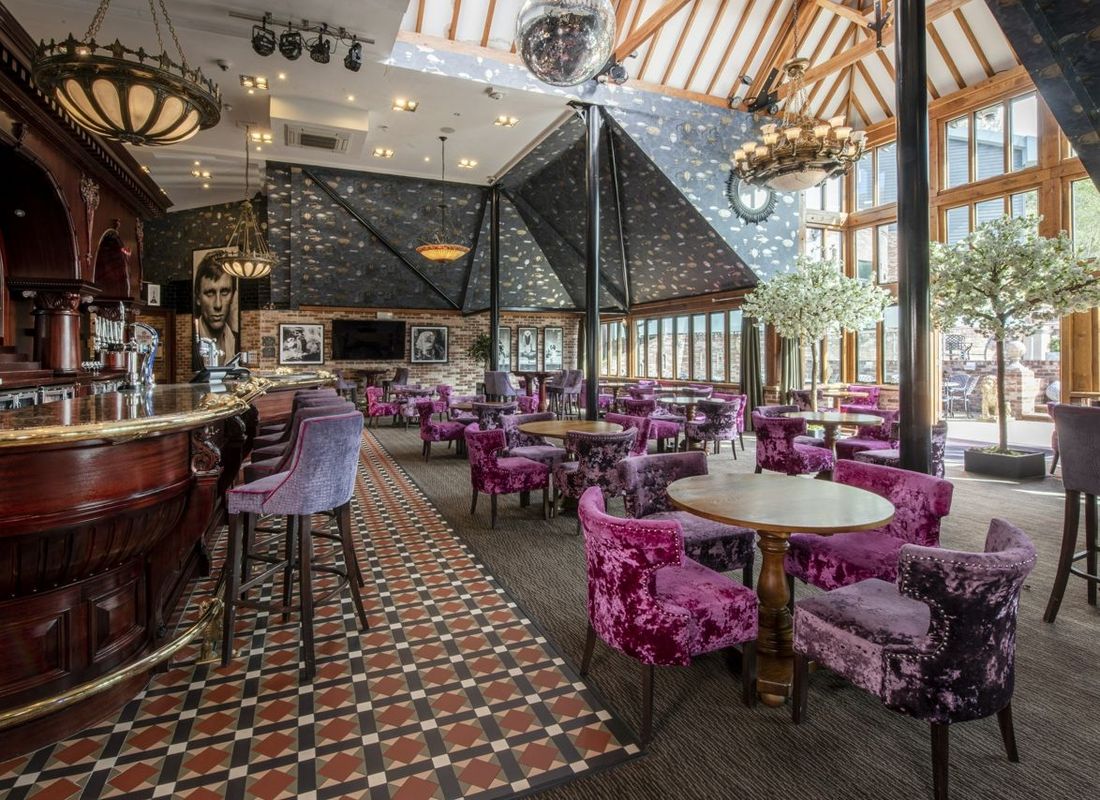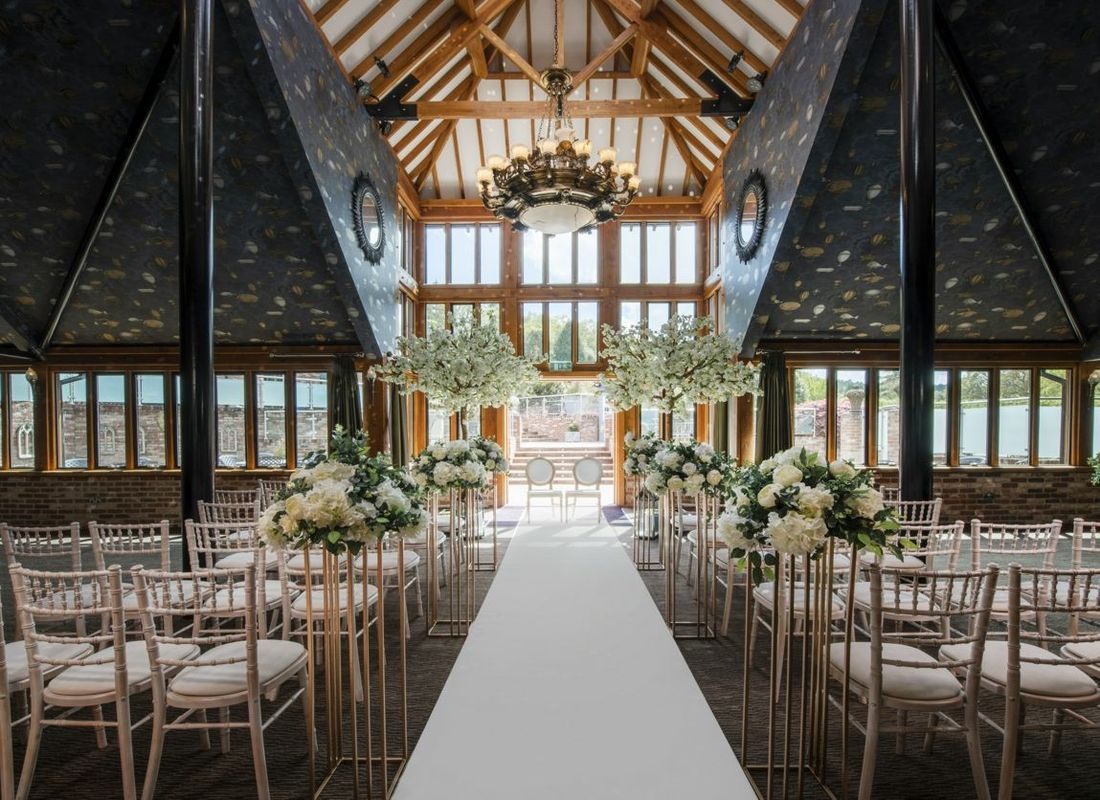 The Atrium Bar setup for a wedding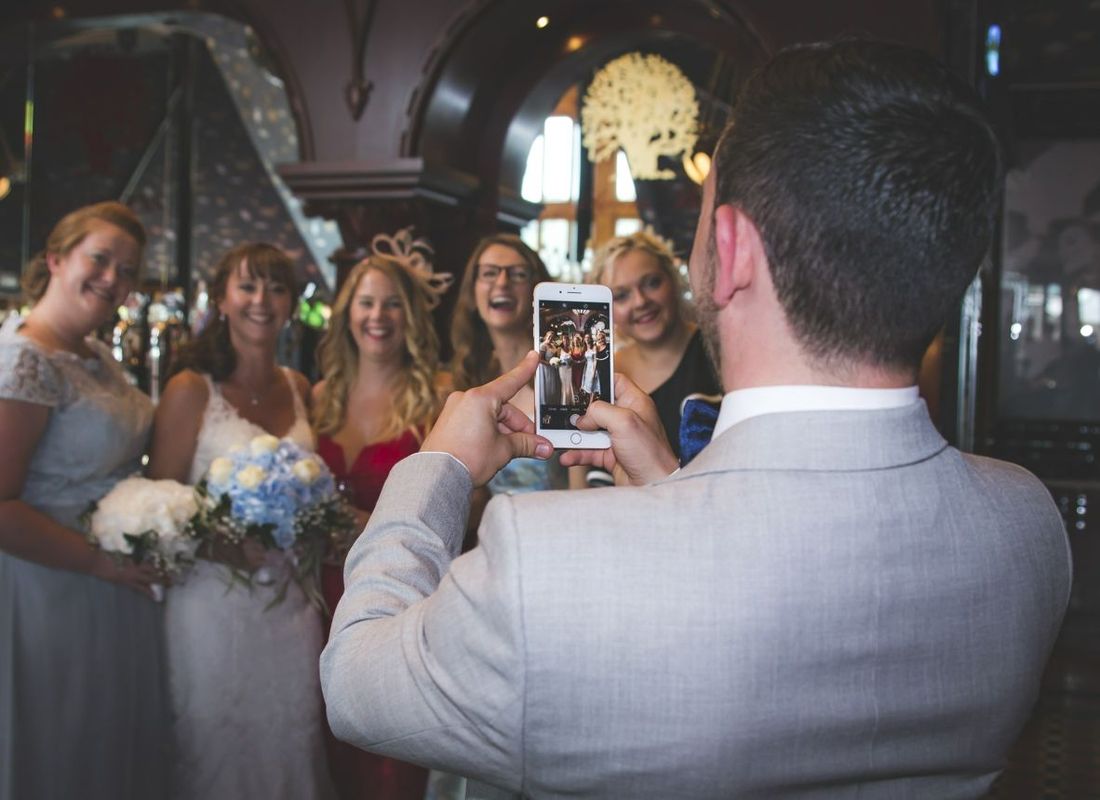 Man taking social media picture for hen party