A lively, vibrant bar at the heart of Old Thorns
The Sports Bar is the perfect place to unwind after a game of golf, to meet up with friends or to enjoy a drink and a tasty meal or snack.
At the Heart of Old Thorns
Whether you're staying at Old Thorns or just visiting, you're welcome in our Sports Bar. Pop in for an ice-cold pint, try our delicious menu, play a game of pool or kick back and watch live sport. We have a generous number of tables inside and out on our terrace, all offering plenty of space and no booking is required.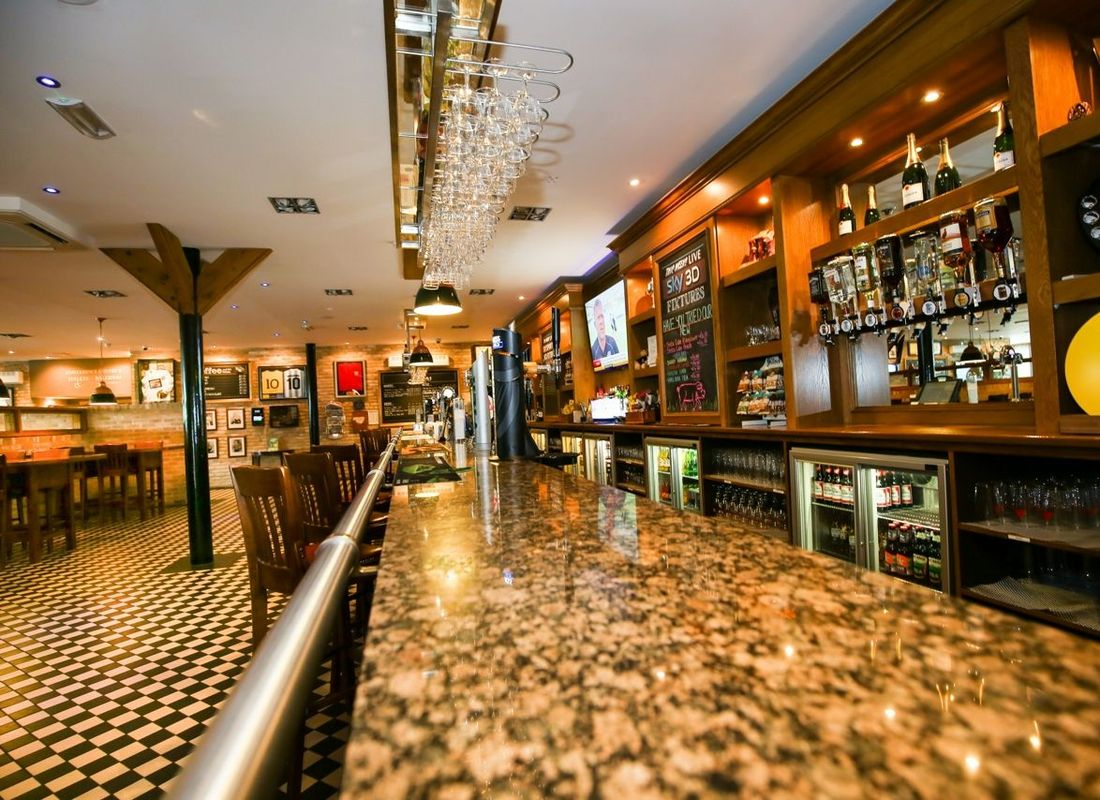 Sports Bar with drinks and 9 TVs playing live sport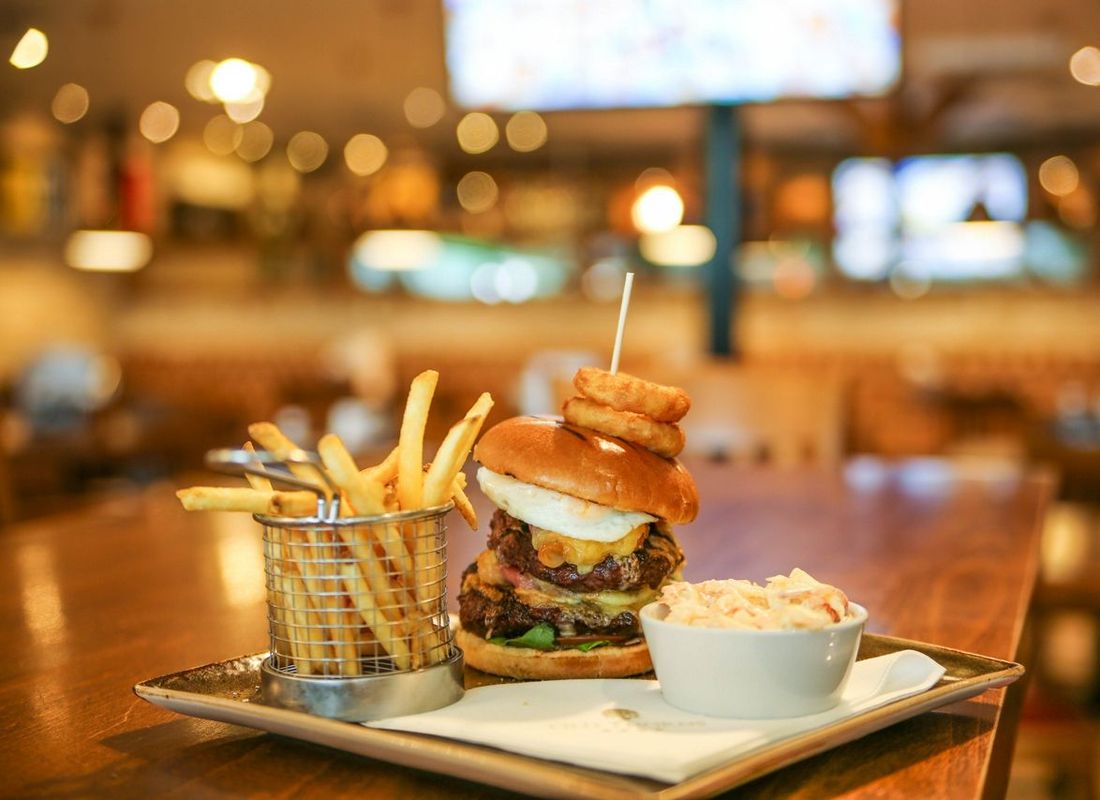 Double cheeseburger served at a sport bar in liphook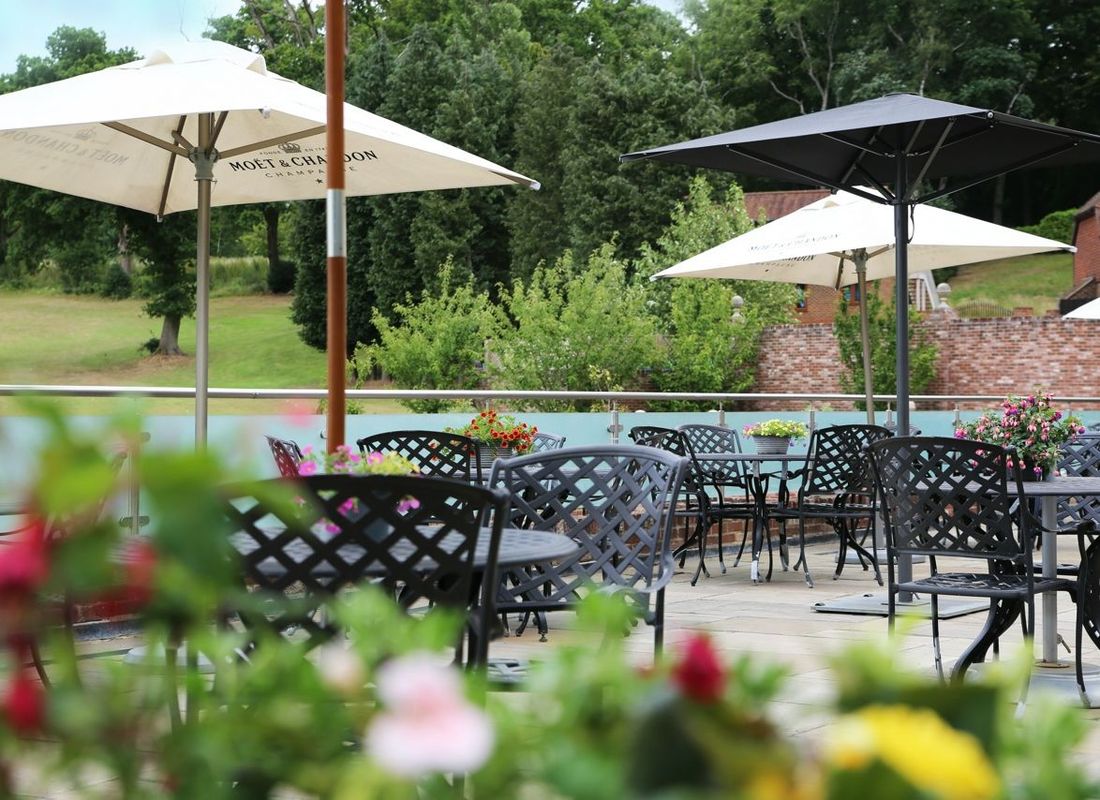 Outdoor sports bar terrace with summer flowers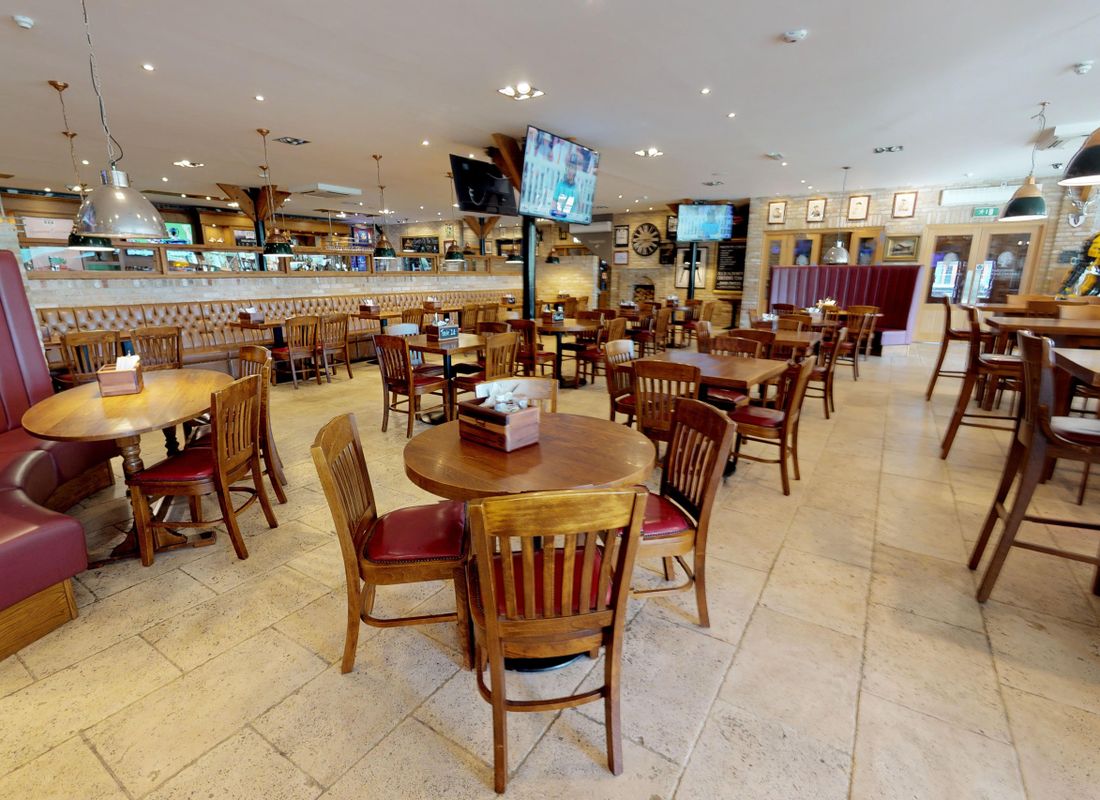 Sports bar in Liphook playing live football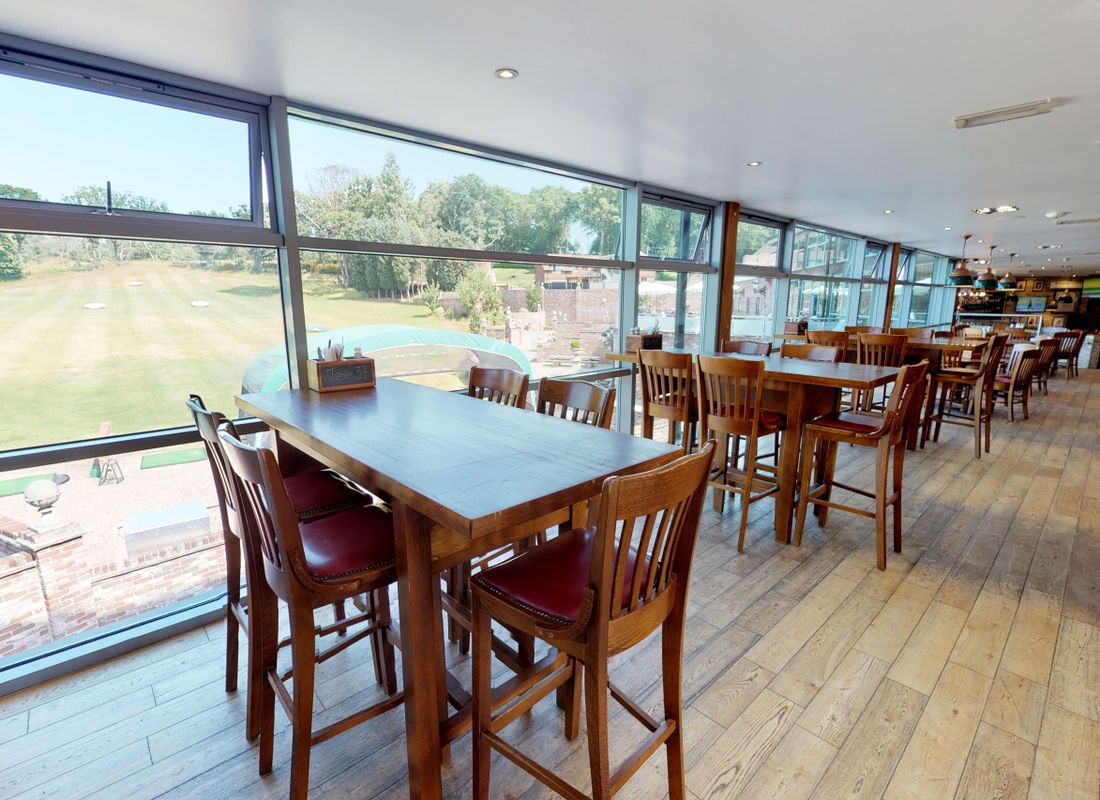 Sports Bar with hampshire countryside view of driving range
The Sports Bar offers a delicious menu with traditional favourites including burgers, pizzas, fish and chips, pies and more. Freshly prepared by our team, we serve great food in a lively environment.