The perfect space to unwind
The Atrium Champagne Bar is well known for its glamourous décor, dramatic yet classic curved bar and its exquisite cocktails.
The bar is the perfect place for pre and post dinner drinks, and to enjoy a vibrant atmosphere. For a more intimate celebration the Atrium Champagne Bar can be hired for drinks receptions for up to 150 guests.
Whether you fancy a classic tipple or something new and exciting, there's nothing quite like the Atrium Champagne Bar experience. We not only use the finest ingredients in every cocktail but like to shake up our menu from time to time to keep things fresh.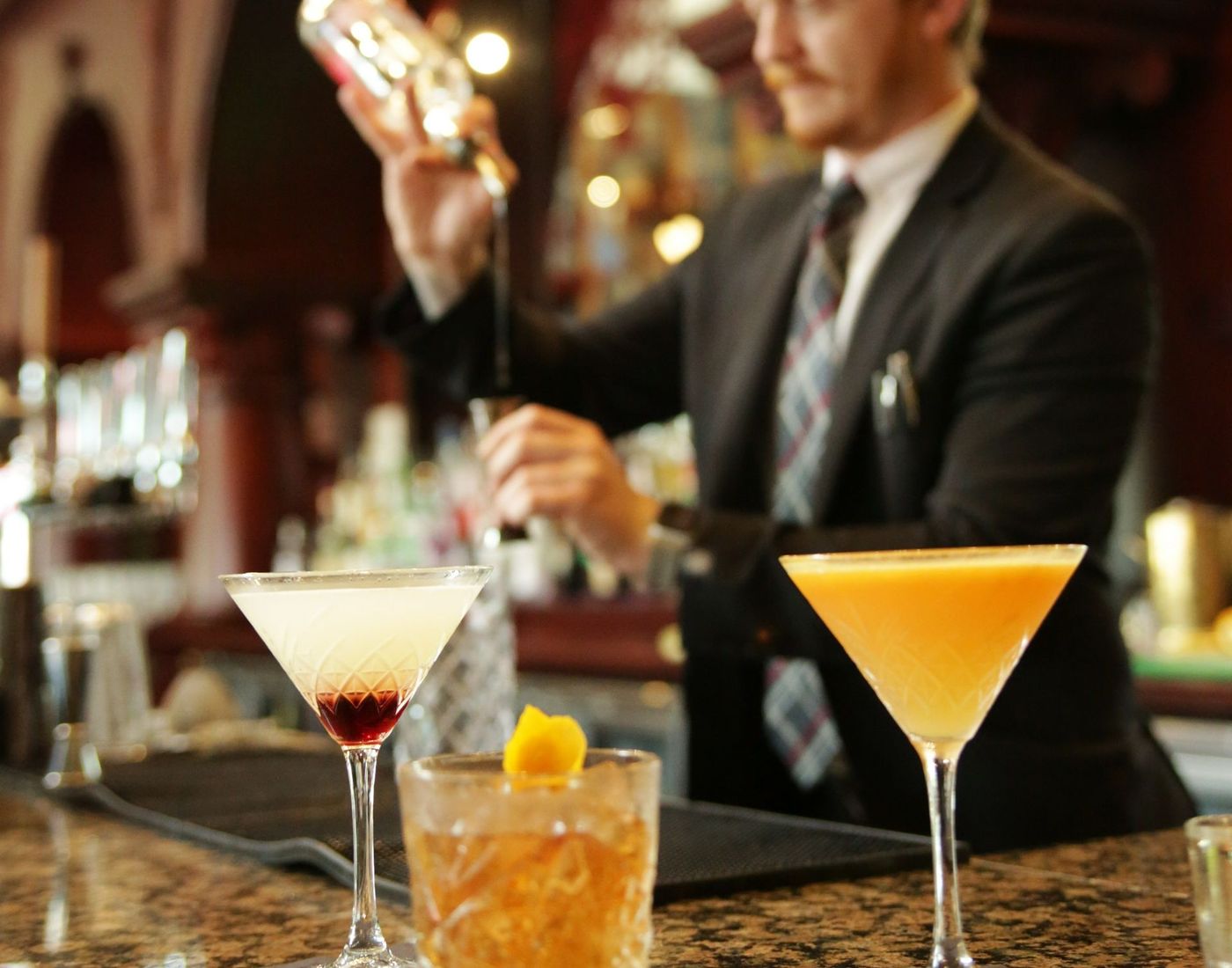 With a wide selection of Champagne and wine available, there is no better place to sit back and enjoy a glass of wine or bubbly. The Atrium Champagne Bar offers a unique ambience, with experienced bartenders, music and plenty of comfortable seating. Sit back and enjoy the atmosphere.
Calling all gin lovers! Whether you are looking for a classic gin and tonic garnished traditionally or a flavoured gin concoction with fresh fruit and garnish, our bartenders know a thing or two about the best gins around.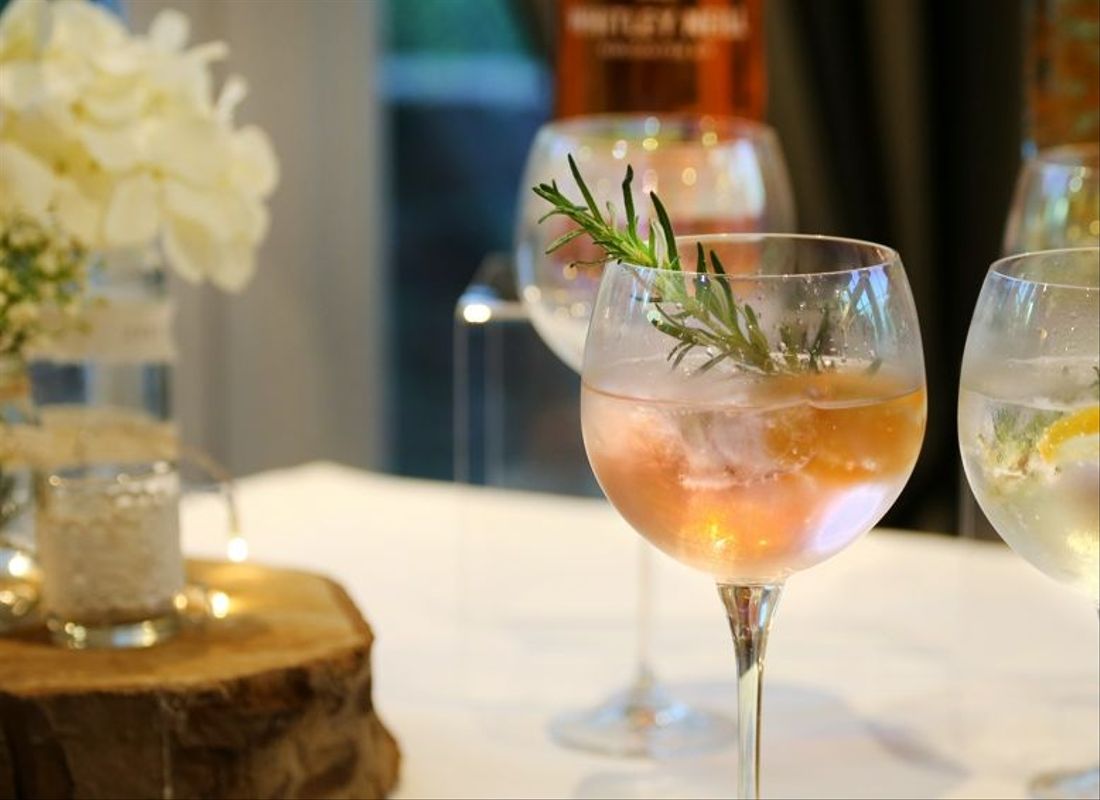 Glass of locally made gin in Liphook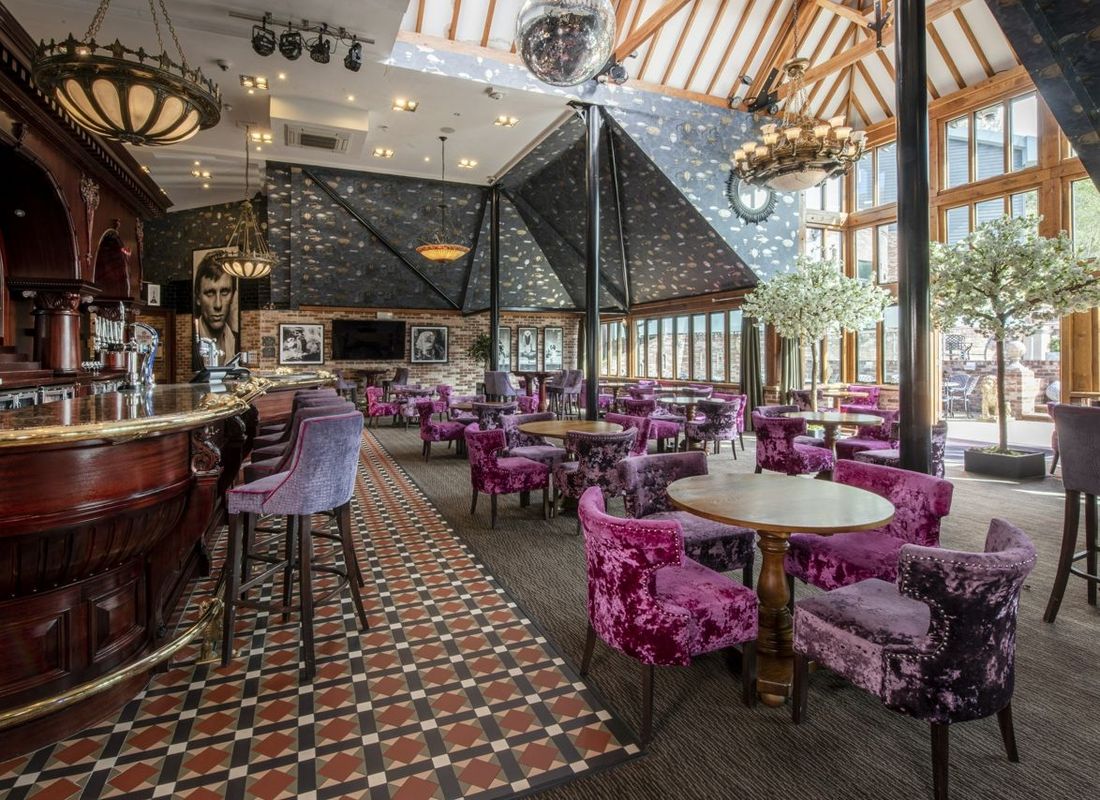 The Atrium Champagne Bar and Lounge is the perfect space to relax and have a cocktail