It's time to start planning!
We understand that each celebration is different, and you may wish to exclusively Dry Hire the use of one of our stunning rooms at Old Thorns Hotel to have your celebration exactly your way using your own suppliers and caterers that you already have in mind.
Our team are experienced in Dry Hire bookings and would be happy to discuss your event and vision with you. Our venue is conveniently placed in Hampshire, just an hour and a half drive from central London, we'd love to welcome you to show you around.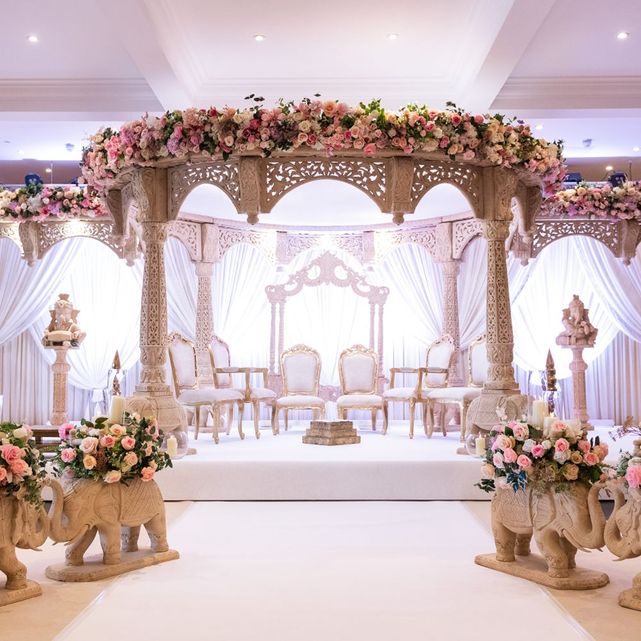 Weddings Winter Saver - Dry Hire
Available in: November 2023, January 2024, February 2024 & March 2024. 

Monday - Thursday from £6,000 (was from £10,000).
Friday, Saturday & Sunday from £9,000 (was from £13,000).
Hire both ballrooms for an additional charge of £2,000 per day (was £5,000).
Unique Spaces for your Dry Hire Wedding
If you are looking for a venue that will certainly impress, we are the right venue for you. Our unique ballrooms and suites are renowned for their unique aesthetic, making for the perfect backdrop for your ceremony and celebrations!
Old Thorns boasts 2 ballrooms that host up to 800 guests, or alternatively other smaller function suites and idyllic outdoor terraces for more intimate occasions.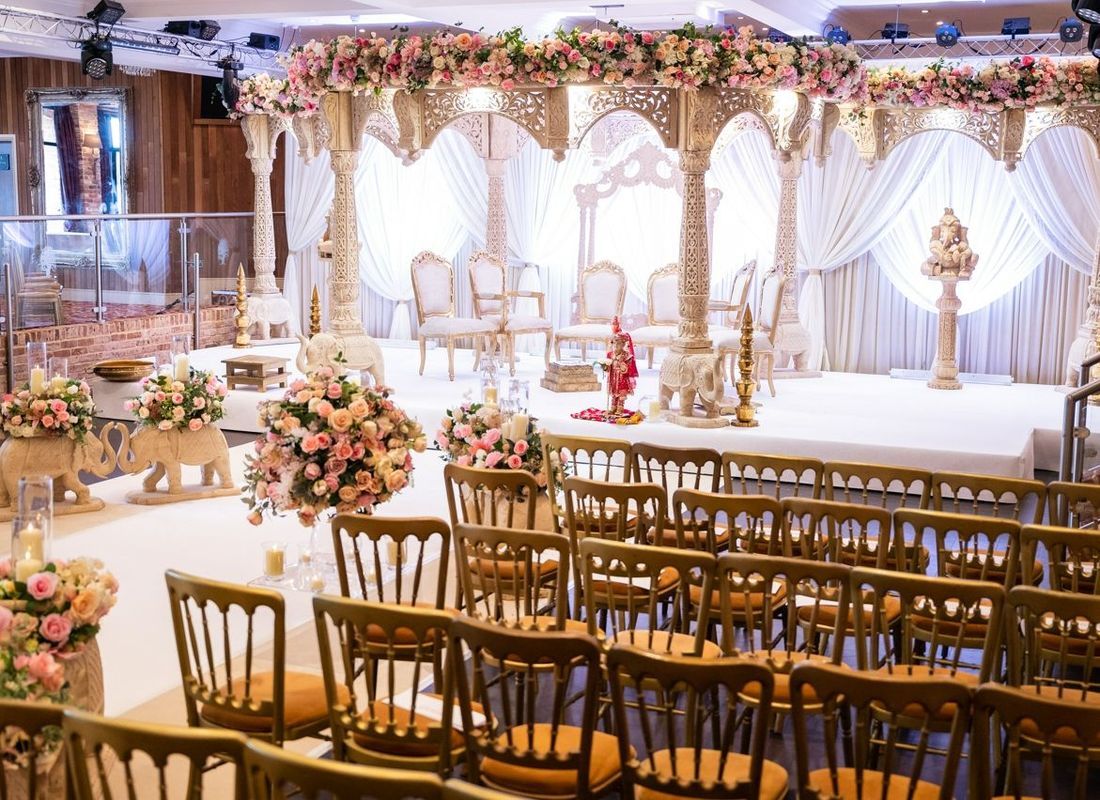 Asian wedding venue set up for ceremony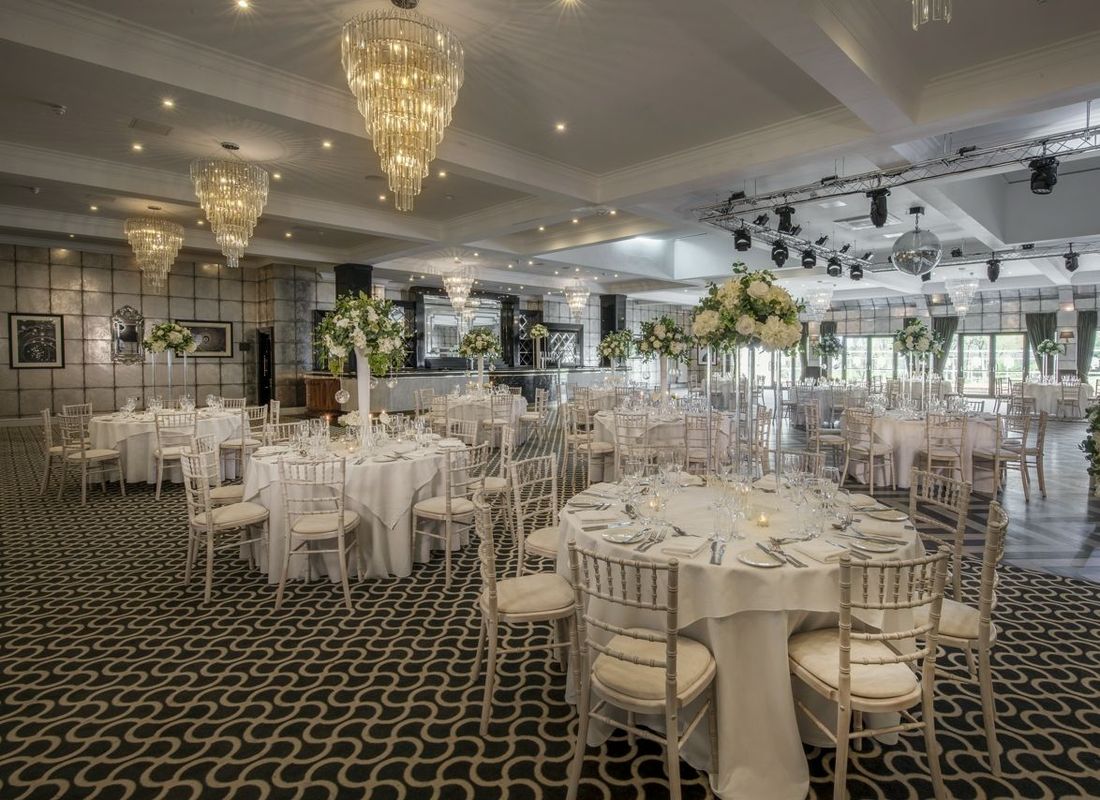 Gatsby Ballroom dry hire wedding space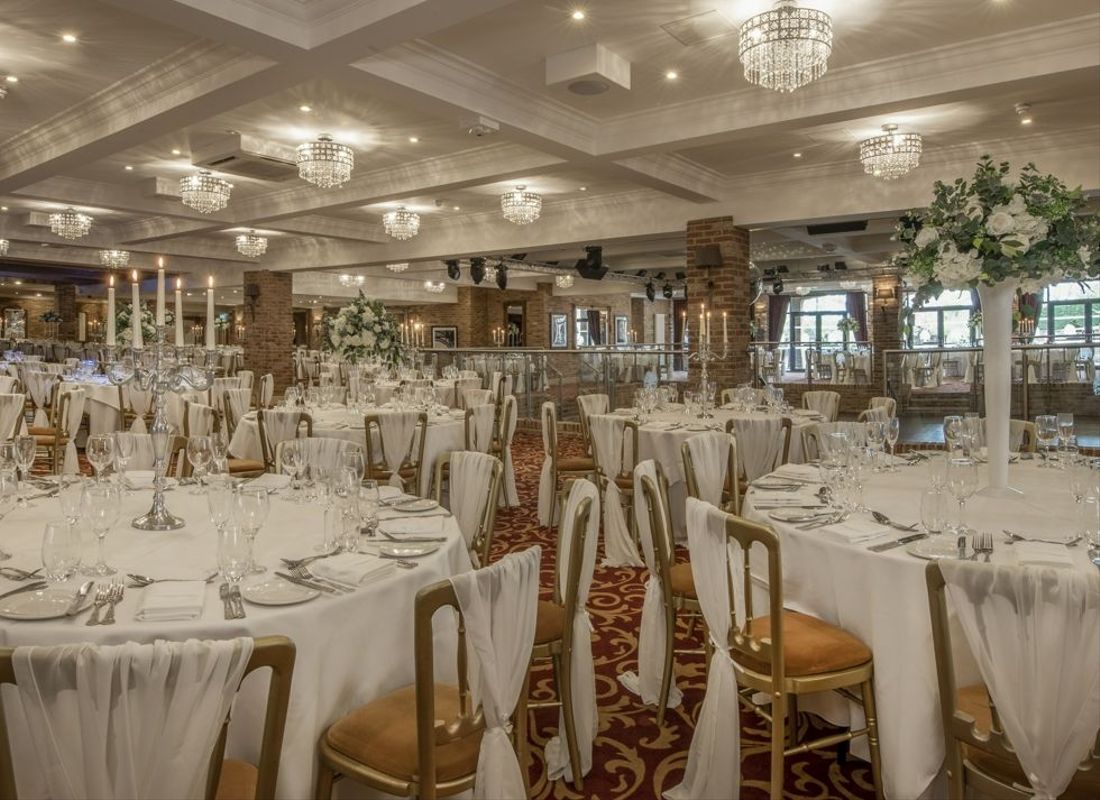 Grand ballroom wedding venue in Hampshire
You may have some suppliers in mind to provide catering, entertainment, decoration, or staff for your special day. We are happy to accept external suppliers on-site at Old Thorns, catering suppliers not on our preferred list will incur an additional charge.
Suppliers may access the venue at an earlier time which will be agreed upon by our event coordinators. A list of recommended caterers can be found in our FAQ's.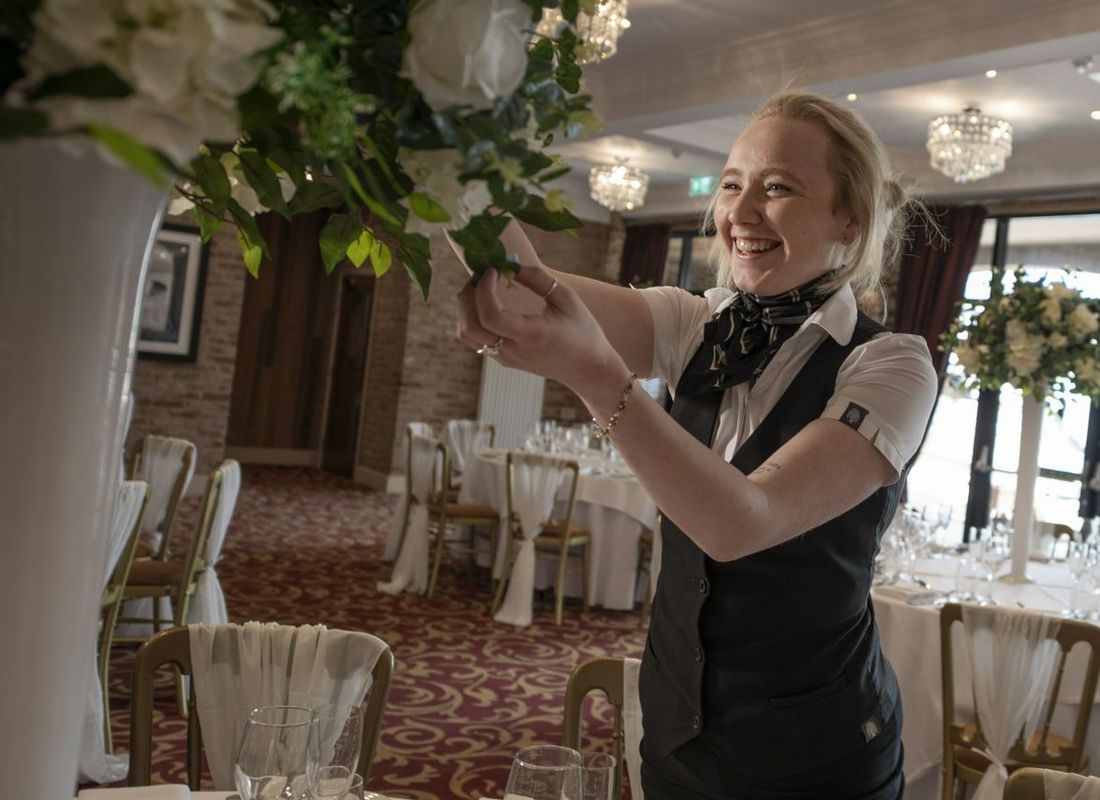 Celebrations are all about sharing special times with your family, and it shouldn't just stop at the end of the event! We have a range of accommodation options that are perfect for all the family, from 3-bedroom luxury apartments to hotel rooms, we have enough accommodation on site for your guests to stay the night or several nights.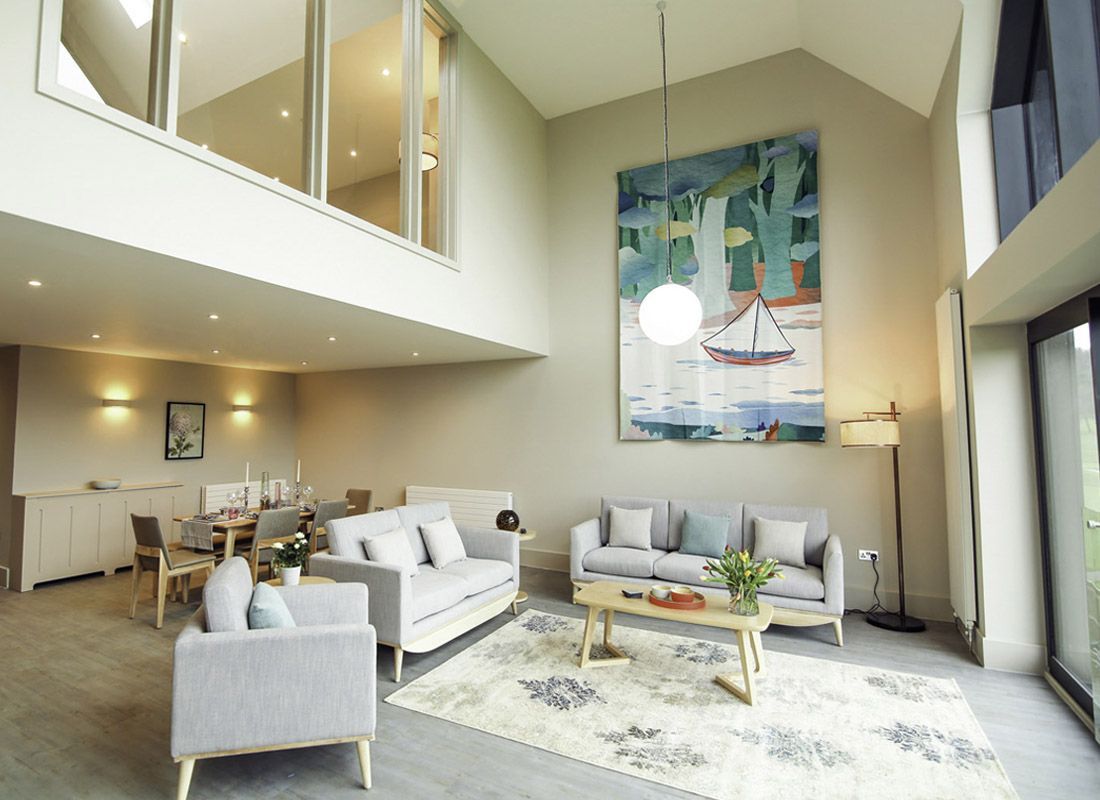 Frequently Asked Questions
Yes you can, we work with a firework supplier who can provide the fireworks for your event. Please note all firework displays must be finished by 11pm.
Can I have an entrance procession with musicians?
Can I have a ceremony with fire?
Do you have a space for outdoor ceremonies?
We will have coloured smoke flares, can we use these on the grounds?
We will need a prayer room, can you accommodate this?
Can we bring in external caterers?
What do you need from us before the day itself?
When can we come and start setting up?
Do you have a sound limiter?
Maya and Kumar, Aug 2022
"We chose Old Thorns Hotel for our wedding venue, and it was a dream come true. The staff went the extra mile to make sure our special day went off without a hitch.
We went for a dry hire option, and everything went off without a hitch. I would highly recommend Old Thorns Hotel & Resort as a wedding venue – it was an unforgettable experience!"
Aisha and Rohan, Jul 2022
"Old Thorns Hotel & Resort is the perfect dry hire venue for any wedding. The staff were amazing and so accommodating, making sure we had everything we could possibly need to make our special day even more memorable.
The setting was beautiful and the food was delicious too! We would definitely recommend Old Thorns to anyone looking for an unforgettable Asian wedding venue!"