COVID-19 UPDATE: Room servicing, swimming pool sessions and face coverings...learn more about how we are helping you stay safe during your stay with us >>>
Member Referral

Save £100s off your gym membership each year, simply by introducing friends

It's often a lot more enjoyable to train with a friend. And even more enjoyable when that means your health club membership works out a bit cheaper!
Save £5 per month, every month, for each friend that you recommend!

For every friend that you recommend that joins Elevation Health Club, you will receive £5 off your monthly membership price for every full month that your friend is a member. So if your friend stays for a full year, that's £60 off your membership. And what's brilliant is that you are not limited to one referral - if you recommend 2 friends, that's £10 off your monthly membership, 3 friends that's £15 off a month etc...
You can keep going until your membership is at £0 if you like!

The discount continues for as long as your friend is a member at Elevation. If your friend cancels or pauses their membership then your monthly membership will return to the standard rate.
Step 1
In the FitSense app, select the
Refer & Reward tile on the right.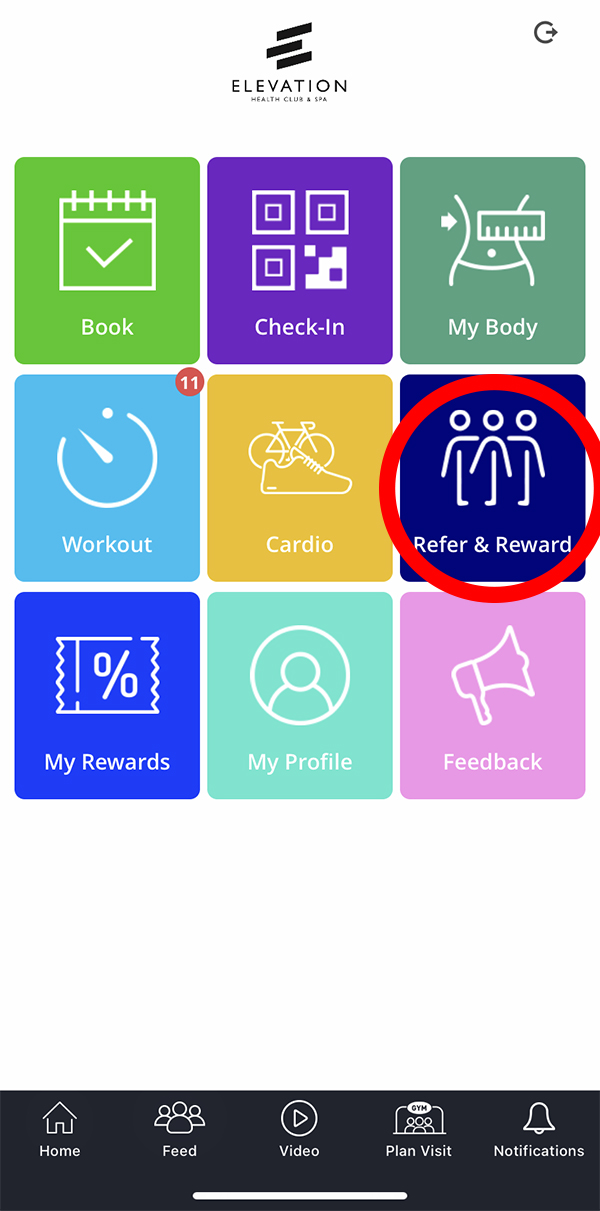 Step 2
Complete your friend's details
and hit 'Make Referral'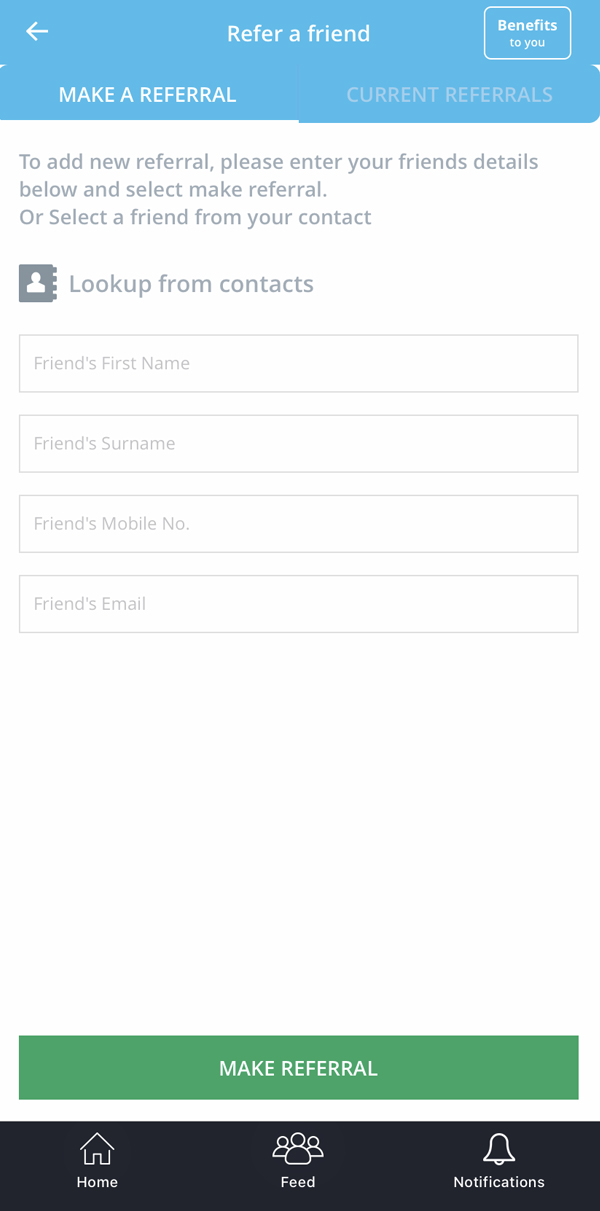 And that's it! The Elevation Membership team will contact your friend to arrange a visit and if they sign up you will automatically see the discount after they complete their first full month!
There is no catch! But we do have some ground rules...
1. To recommend a friend, use the FitSense app to complete their details. The Elevation membership team will then contact your friend to arrange a visit. If they sign up to Elevation you will be eligible to receive your discount after their first full month of membership.
2. If you are on a monthly Direct Debit, your discount will automatically be applied to the monthly payment. If you are on an annual contract, the monthly discount will be added as credit to your account and be deducted from your next annual payment.
3. The referred friend must complete a full month, each month, for your discount to apply. Therefore if they leave half way through a month, you will not get the discount for that month.
4. If a referred friend puts their membership on hold then the referral discount will also be paused for that period.
5. Before referring a friend, it is your responsibility to check that the friend is happy with their details being provided to Elevation Health Club. Please do not pass on contact details without gaining the permission of the individual first.
6. All referrals should be processed via the FitSense app. We cannot back date any referrals or accept any referrals through other methods. Please speak to a member of the team if you are having any issues accessing the app.
7. There is no maximum of numbers of friends that you can recommend and the max discount possible is when your monthly gym payment reaches £0.
8. Should two members recommend the same friend, the member who processed the recommendation first would receive the discount unless the new member specifies that a different referrer should receive it.