Dedicated space for your business
The Old Thorns Conference Centre is a purpose built space housing eight rooms of differing sizes with your meeting in mind.
From small syndicate rooms for a few of your colleagues to rooms for larger groups, we are sure to meet your needs.
Up to 40 delegates theatre style
Perfect for a small or medium sized meeting, the Wentworth Suite can be arranged in a variety of formats to make the most of the room. You'll be able to accommodate up to 40 delegates in a theatre style setup. The Wentworth Suite is light and airy with high ceilings providing a great space and includes screen, projector, and white board.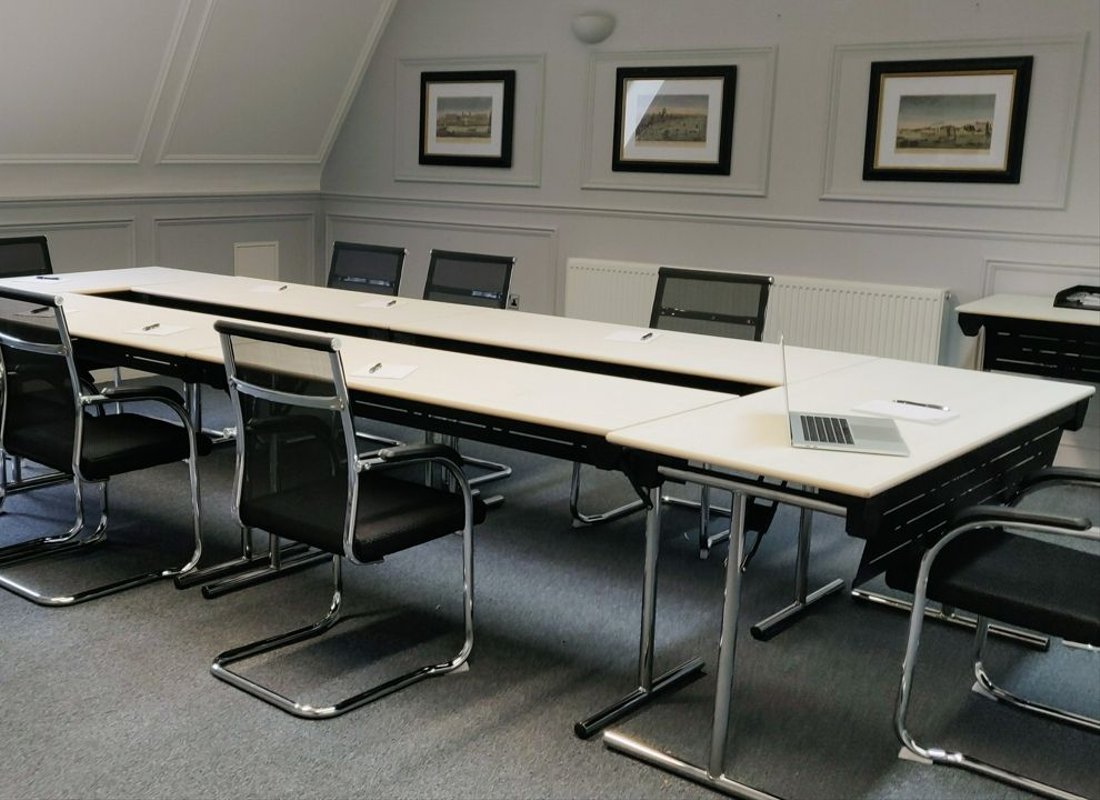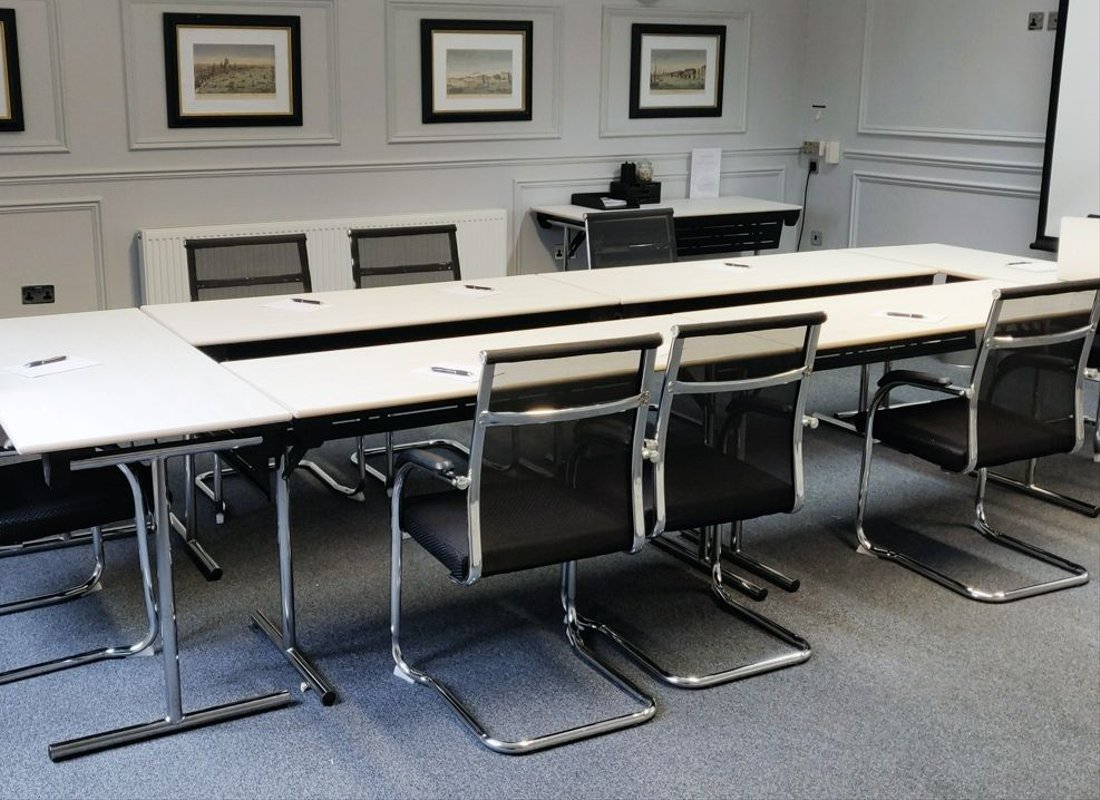 Gleneagles and Carnoustie Suites
Up to 50 delegates theatre style
The Gleneagles and Carnoustie Suites are larger than the Wentworth Suite and can be used for up to 50 delegates to participate in meetings in a theatre or boardroom style. The rooms are flexible and can be set up in a variety of ways to maximise the space for your needs. Newly furnished, the rooms are great spaces with natural light, screen, projector and white board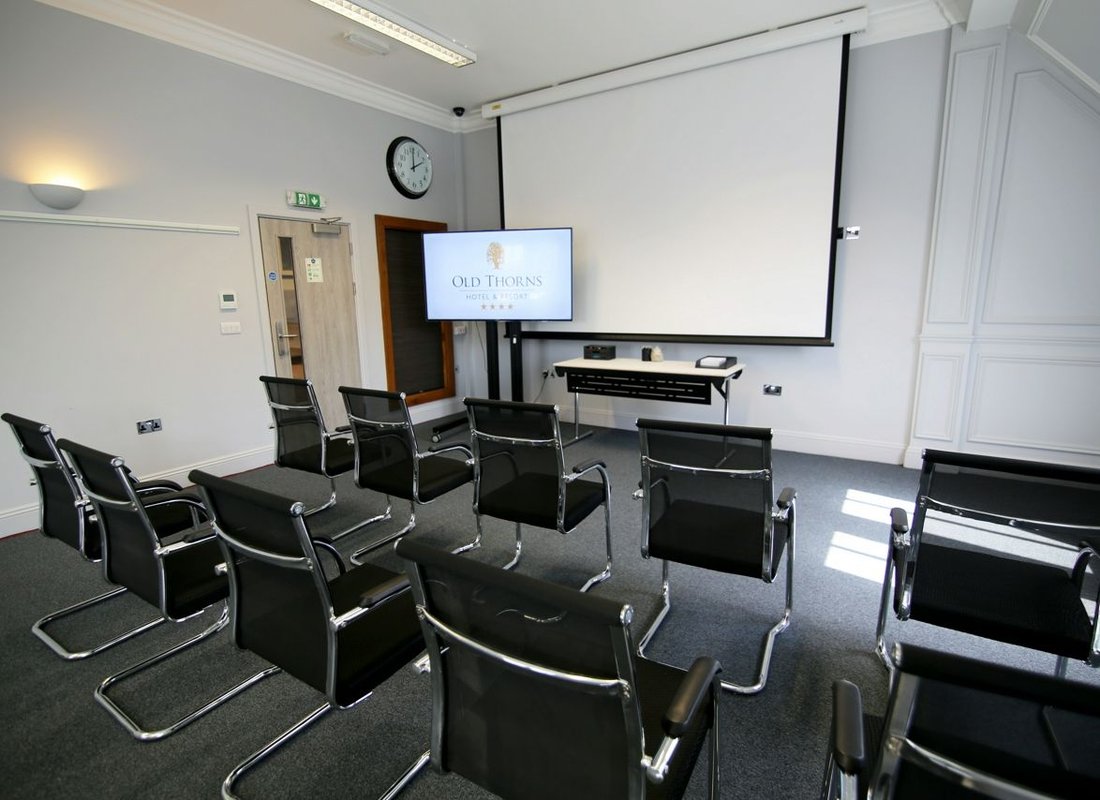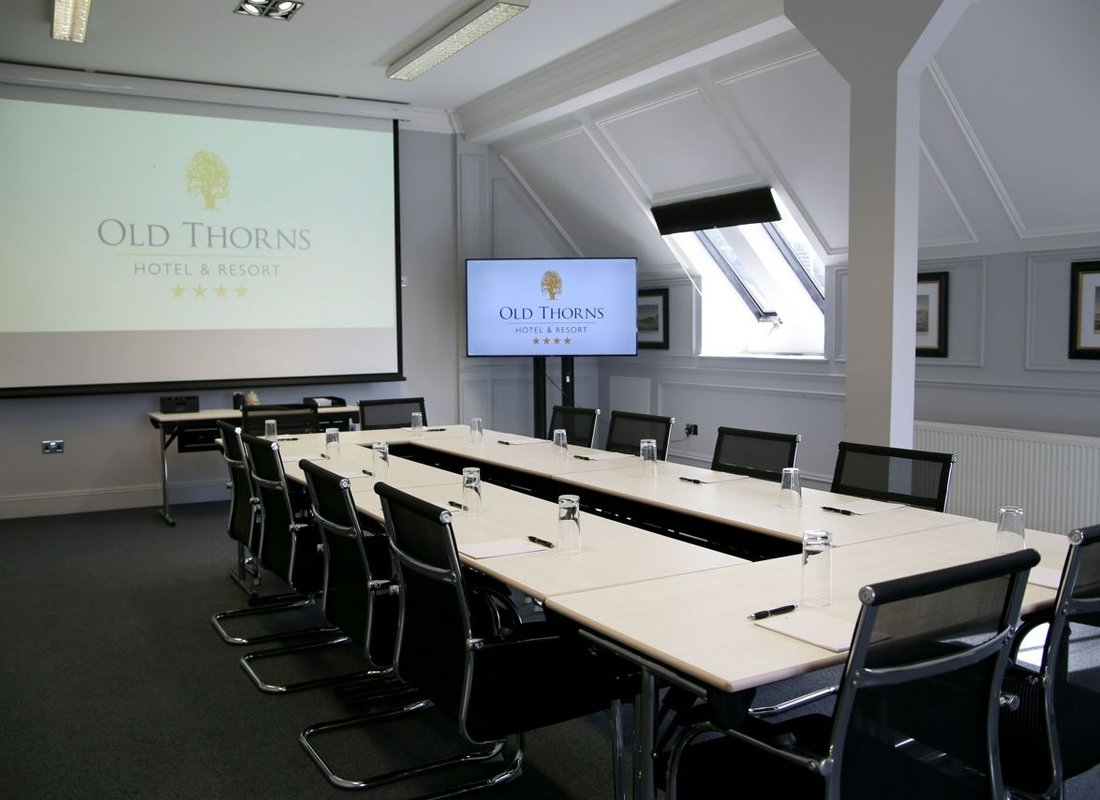 Up to 90 delegates theatre style
Located adjacent to the Old Thorns driving range, the St Andrews Suite is the largest room in the Conference Centre. Its size allows for even more flexibility that the other meeting rooms and can seat up to 90 delegates in banquet style. With everything you'd expect from such a space it's a popular choice for larger meetings and events.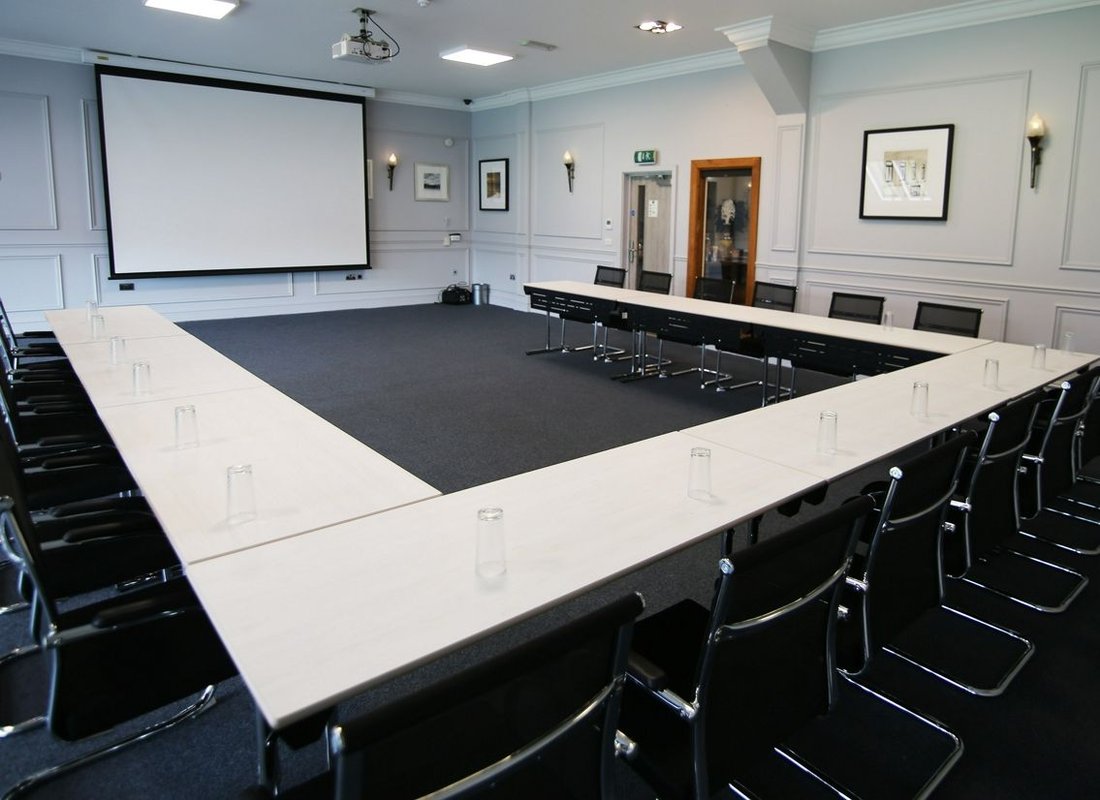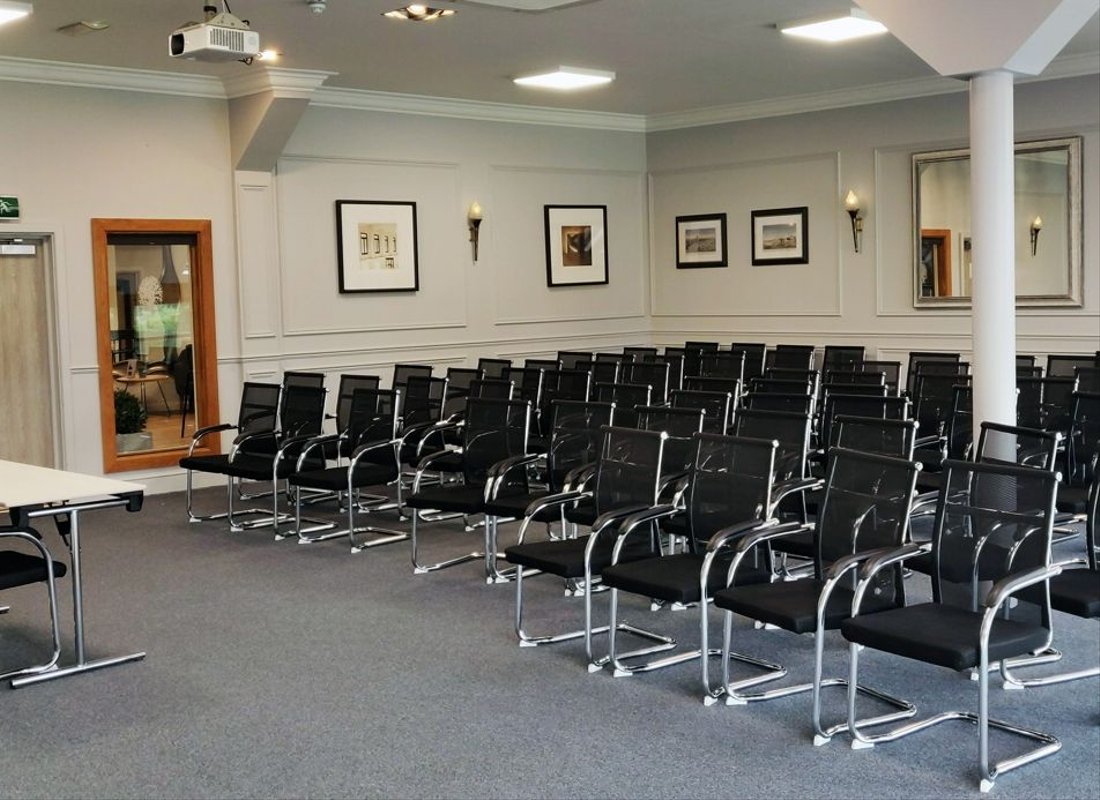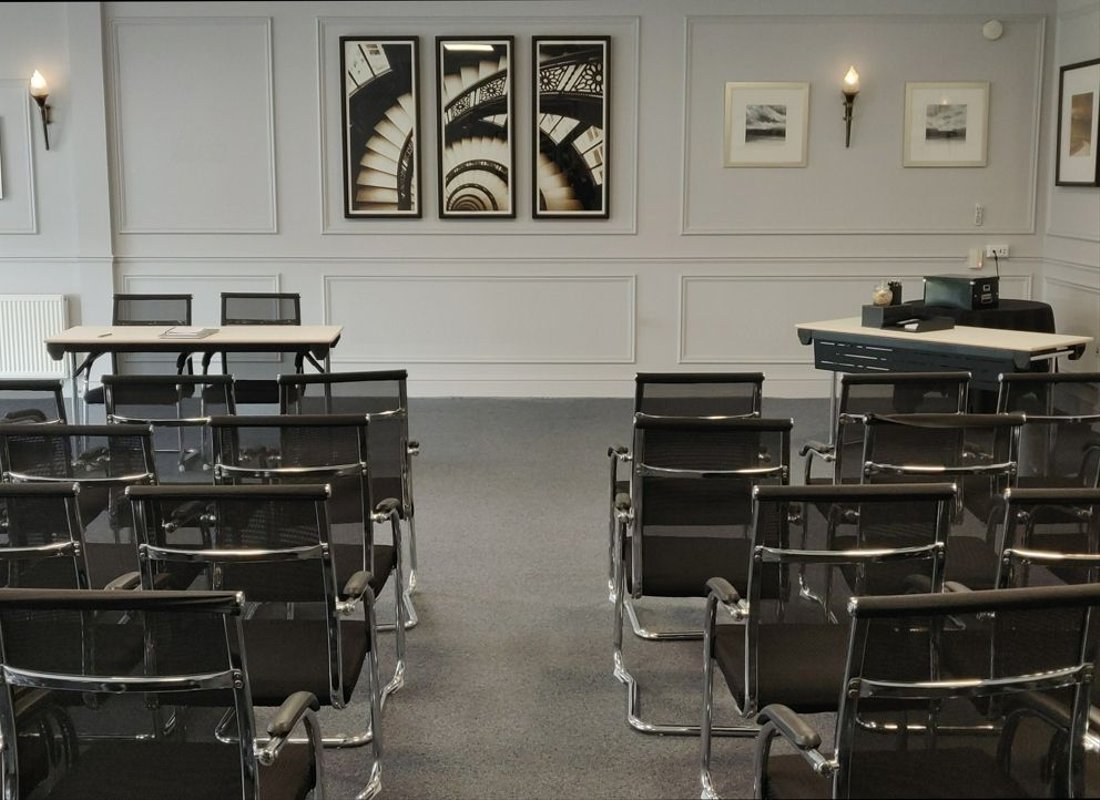 Up to 20 delegates theatre style
Four syndicate rooms are available for smaller meetings. With a balcony overlooking the driving range, these rooms are great if you only need space for a few of you, although up to 20 delegates can comfortably be seated in theatre style. These rooms also make great breakout rooms for businesses organising larger conferences or corporate events.