The best Hampshire conference venue for success
If you're looking for somewhere to hold a large conference, look no further.
Old Thorns has great meeting spaces, large function rooms, brilliant food and drink options and unique accommodation for conferences planned to run for more than one day.
Up to 500 delegates theatre style
The Gatsby Ballroom is a fantastic space for a large conference and can comfortably accommodate up to 500 delegates theatre style. The room is light and airy benefiting from two large skylights allowing daylight to pour in. Equipped to cater for today's presenting requirements the room has great AV options meaning you can get the best from your event.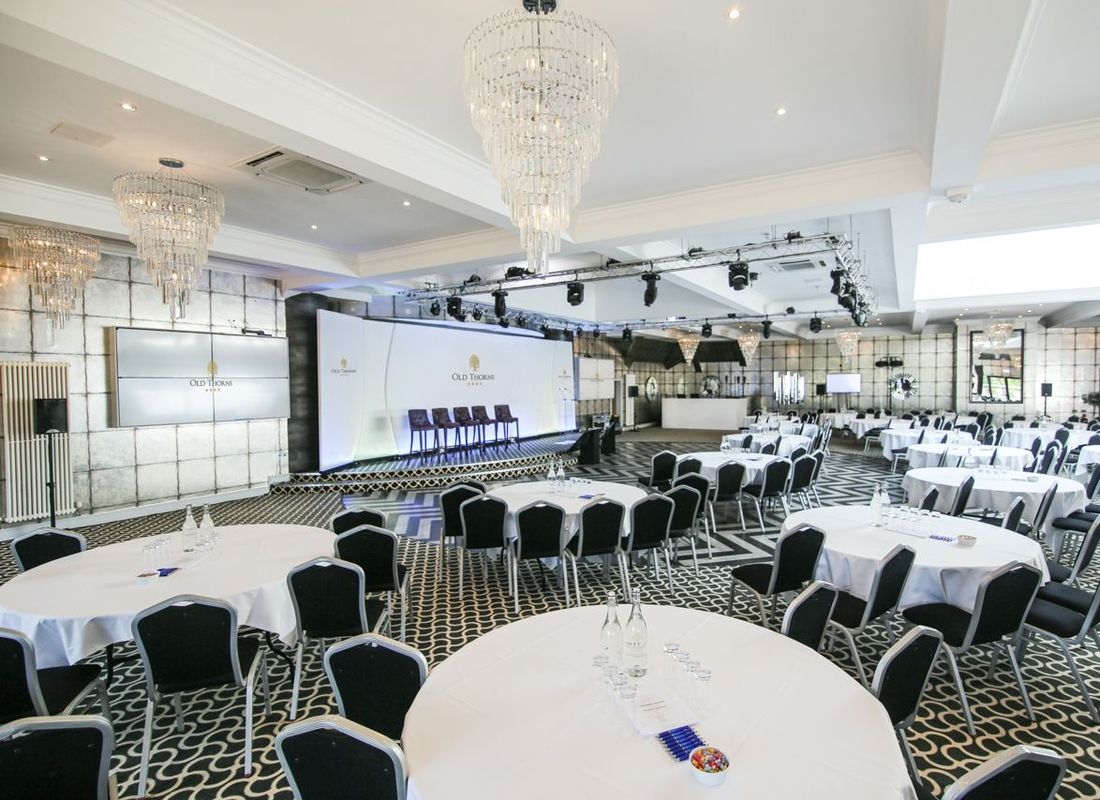 Large conference being held in Gatsby Ballroom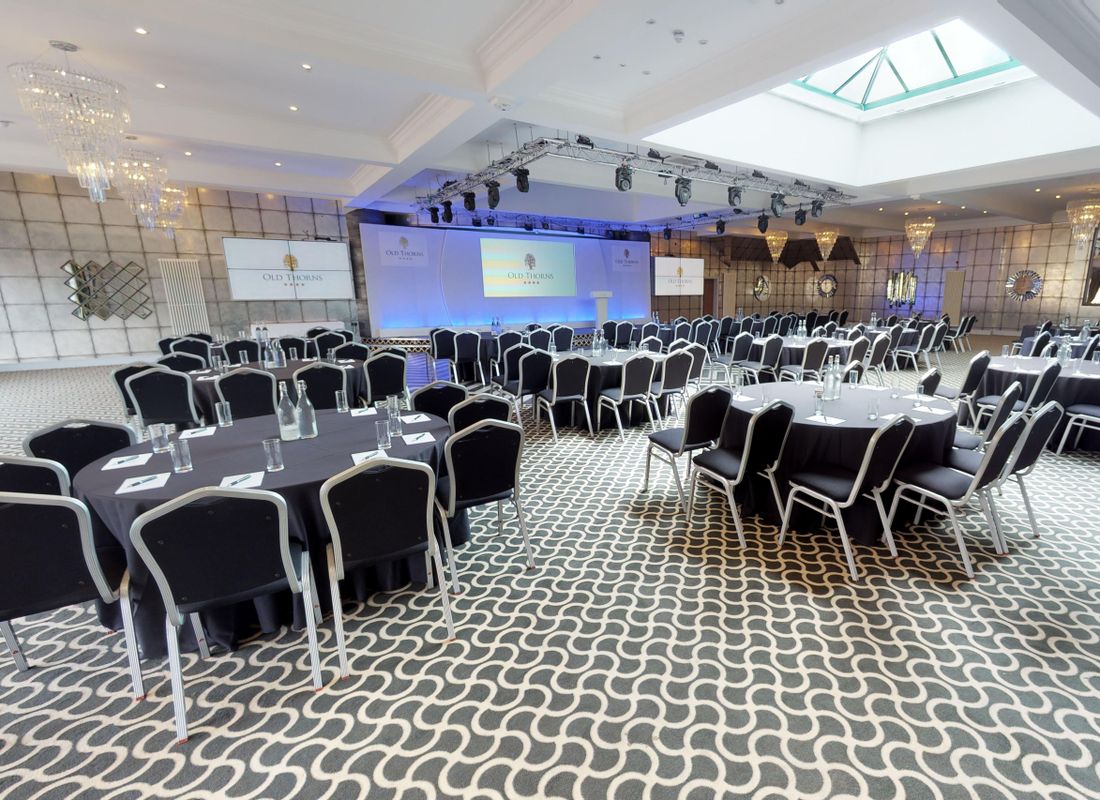 Conference meeting being held in large ballroom using av equipment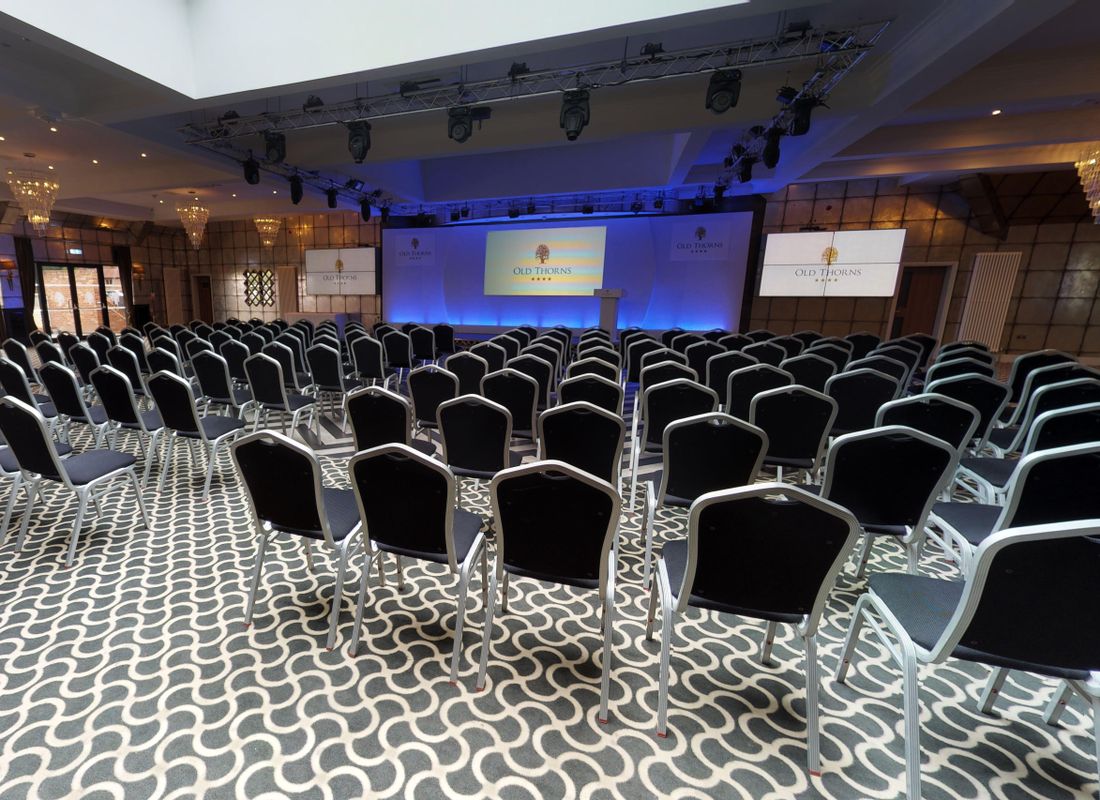 Large conference being held with lots of chairs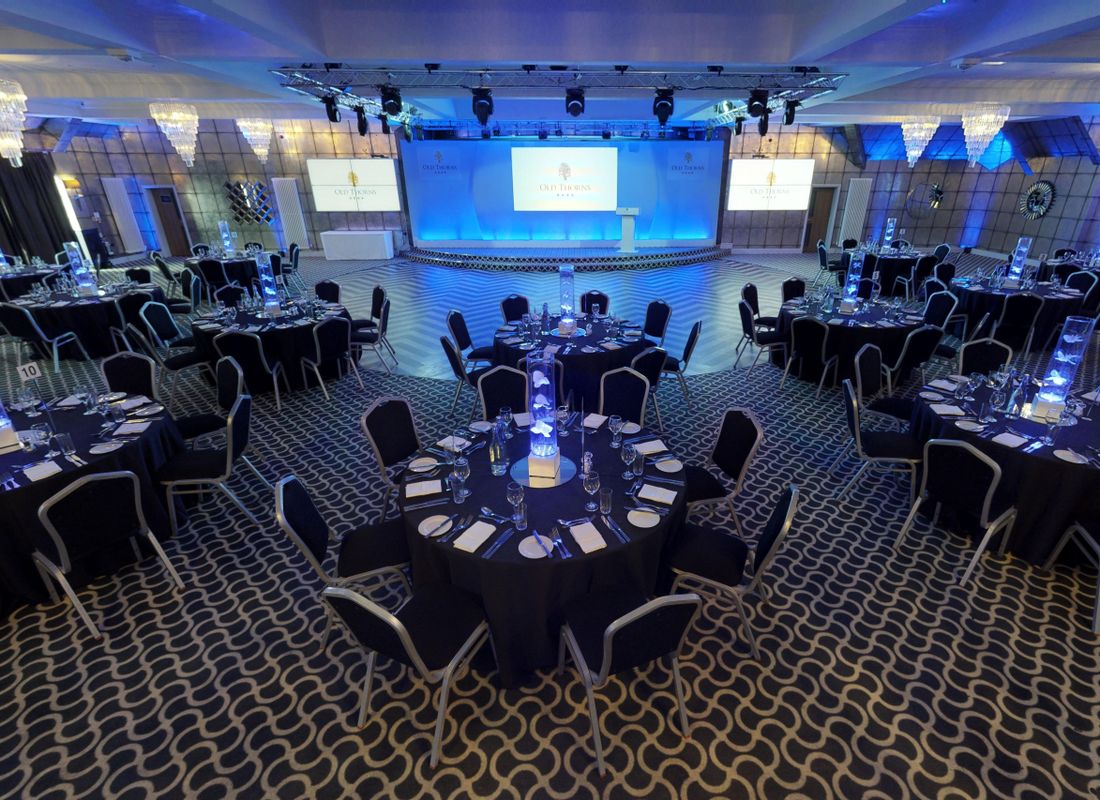 Gatsby Ballroom being used for a conference with table decorations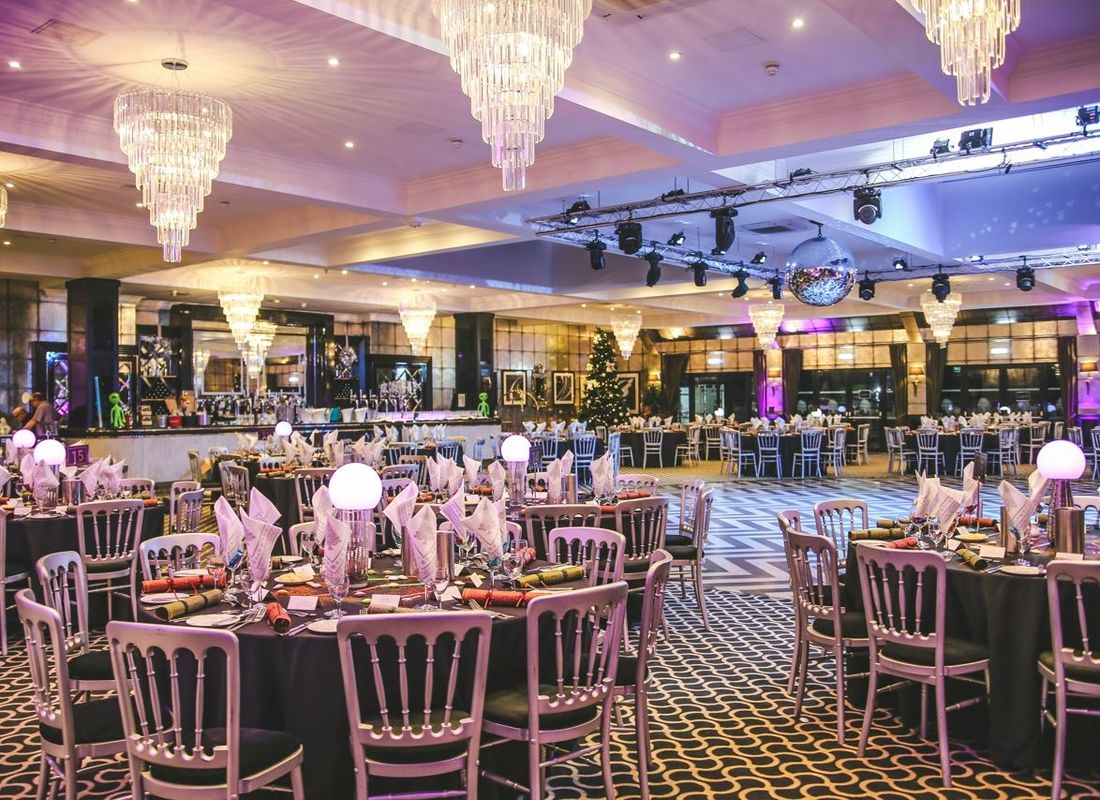 Gatsby Ballroom being used for a private christmas party
Up to 500 delegates theatre style
The Grand Ballroom is large and flexible enough to be arranged in different ways depending on your needs and can serve as a great central location for your conference. Whether you're looking to run keynote speeches, use it as a hub for key parts of the day, or to have a mixer after the main conference, the Grand Ballroom delivers.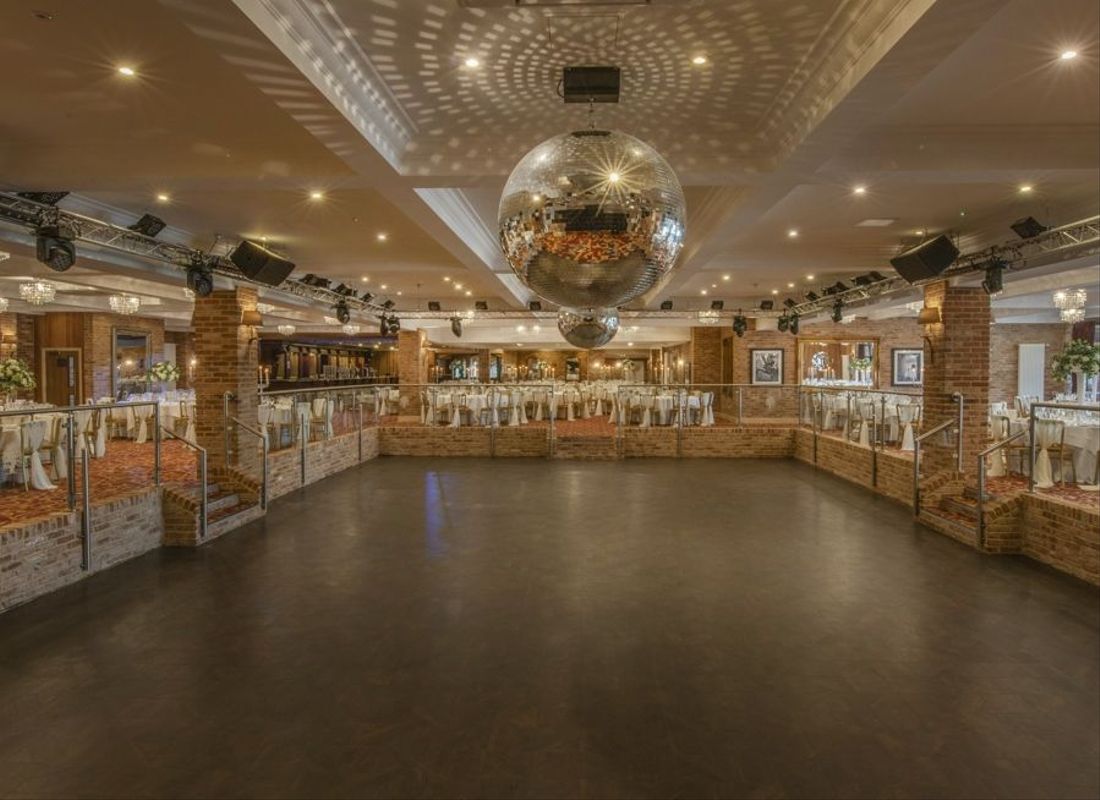 Dance floor of The Grand Ballroom at Old Thorns Hotel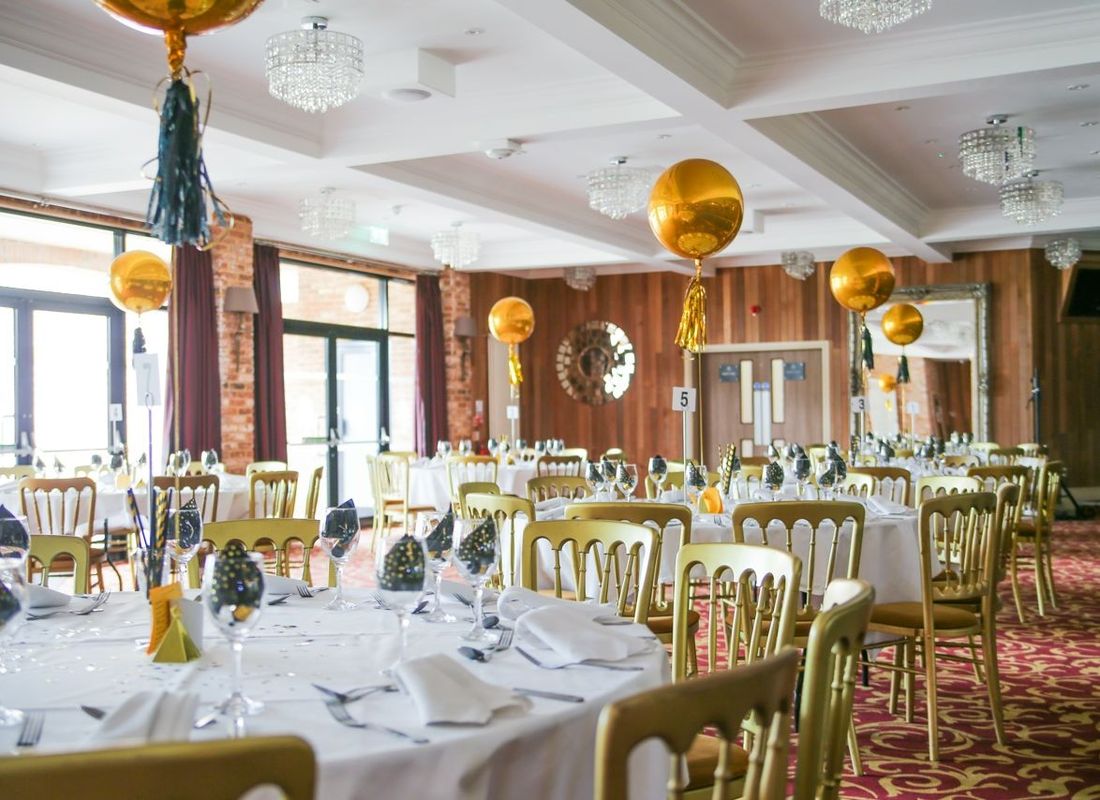 Private dining setup for a conference in The Grand Ballroom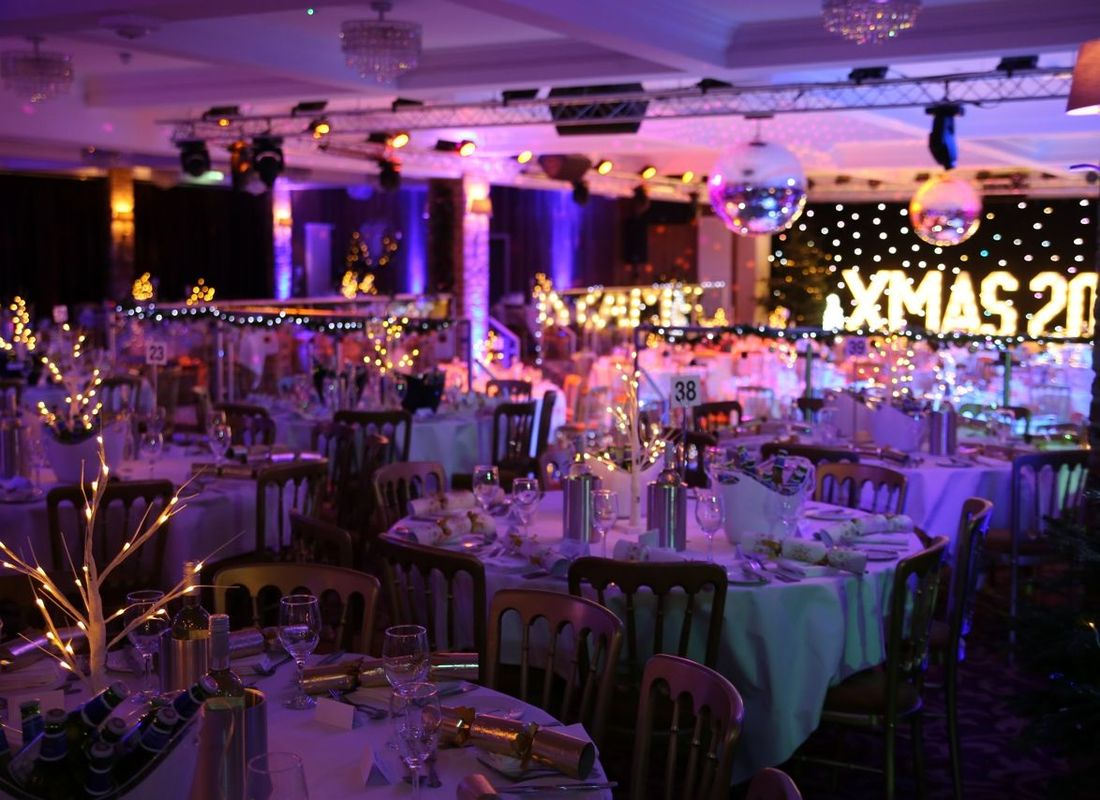 Large Christmas party being held in The Grand Ballroom for upto 500 guests
Up to 90 delegates banquet style
Located in our Conference Centre, St Andrews is a room for up to 90 delegates in banquet style. It's a great space to run masterclasses, training or talks to smaller groups as part of breakout sessions from your main conference. Whatever the size of your conference, Old Thorns has options and an expert team to help deliver success.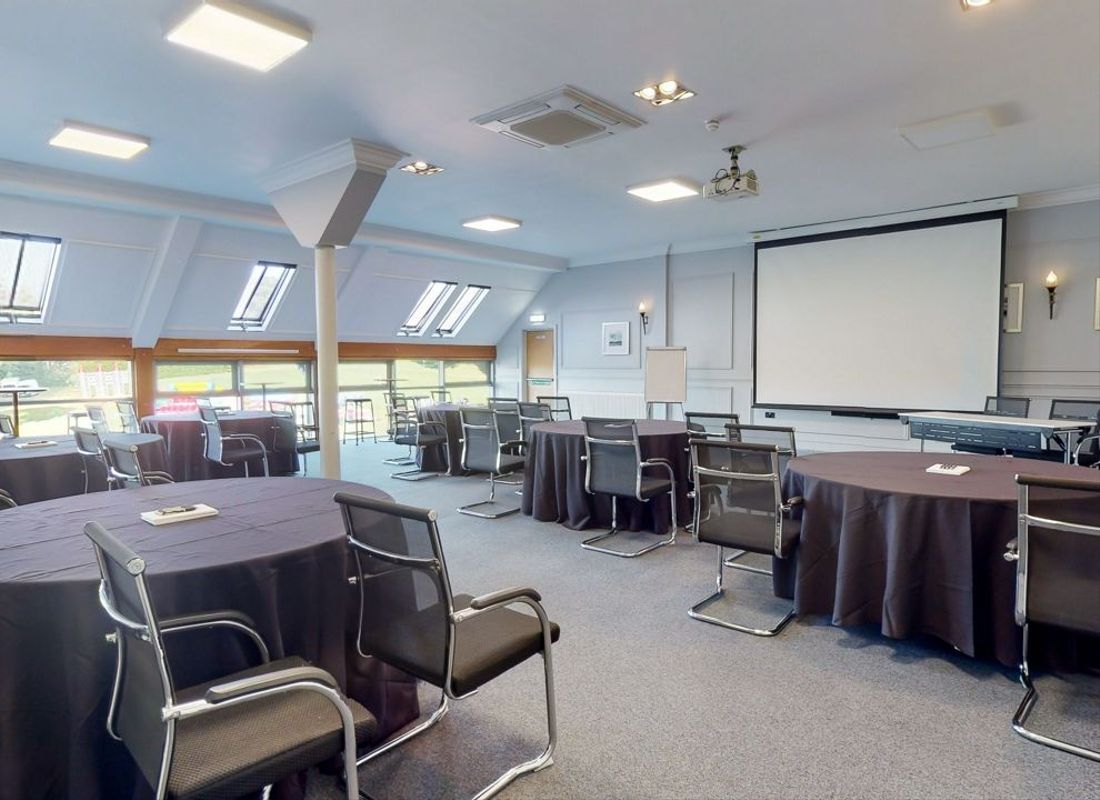 Large meeting room overlooking golf driving range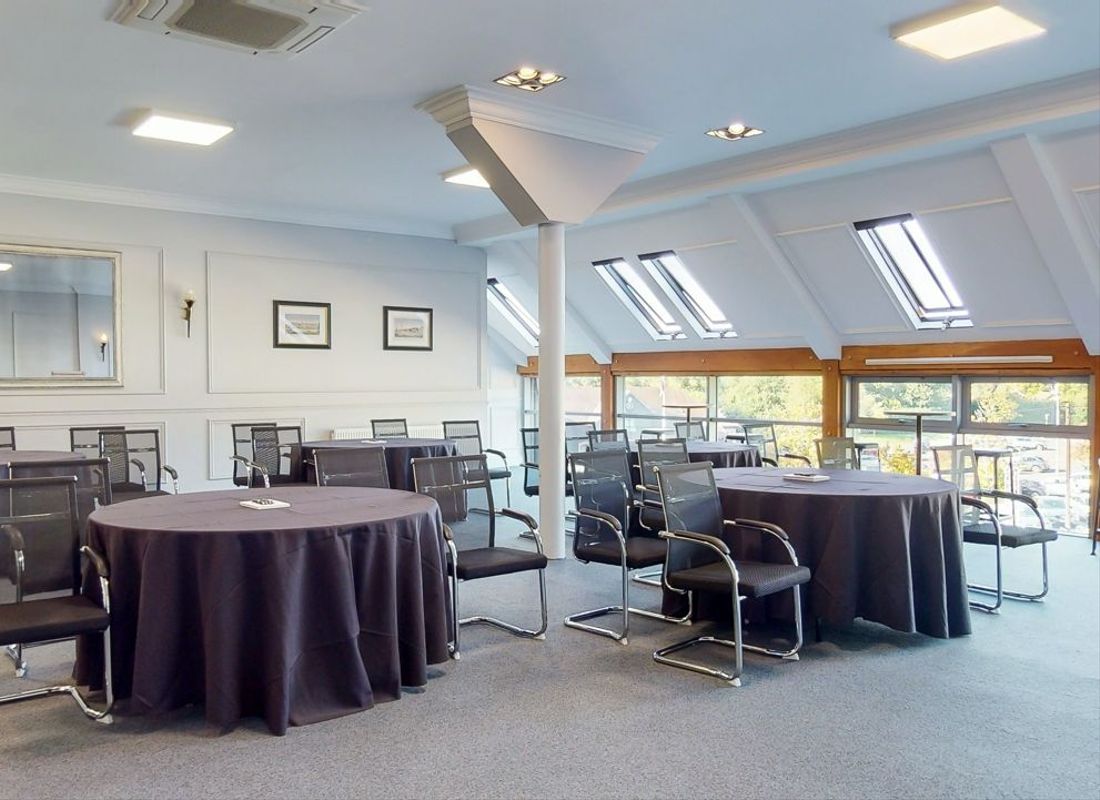 Large and spacious meeting room with ballroom chair and table setup
British Automobile Racing Club Limited, Feb 2022
"My main feedback is WOW! What a great night! I've been involved in organising this event for 35 years, yes 35 years! I have to say the venue is lovely and ALL the staff were amazing, from reception to probably the pot washer! Everyone was so polite and helpful and a joy to work with, including yourselves of course."