How to Choose Your Wedding Venue
28th July 2023 | 10 minute read
If you've landed on this article, you've probably recently gotten engaged, so first things first, Congratulations!!

Here at Old Thorns Hotel & Resort, we strive to create a day of dreams for our couples, from delicious dining to stunning decor with wedding coordinators who make the whole day a breeze, your special day is as important to us as it is for you.

You might be wondering, how do I start planning my wedding or how do I choose a wedding venue?

We've popped together some useful tips to help you choose your venue including a list of questions to ask when you visit on a show round.

Photo credit to: Adela Photo & Megan Donati Photography
When looking for a wedding venue, the first thing you need to think about is the location! Where do you want to get married? You may want to get married close to home, or maybe you've decided you'd like all your family and friends to experience a weekend away and explore somewhere new.

If you've got a special place as a couple where you've spent time or made lovely memories, could that work as your wedding venue?

We'd recommend asking yourself:
Is the location easy for guests to get to?
If the location is further than 30 minutes away for the majority of guests, is there accommodation available?
Is this a location where I can see myself getting married?
Before you can start to shortlist your potential wedding venues, do you have an idea of how many people you'd like to have at your wedding and how many evening guests you'd like to invite? We'd suggest starting with your guestlist as this can help you determine which venue will be suitable as some have maximum numbers they can host. You'll find the capacity information on a venue's website or in their brochure.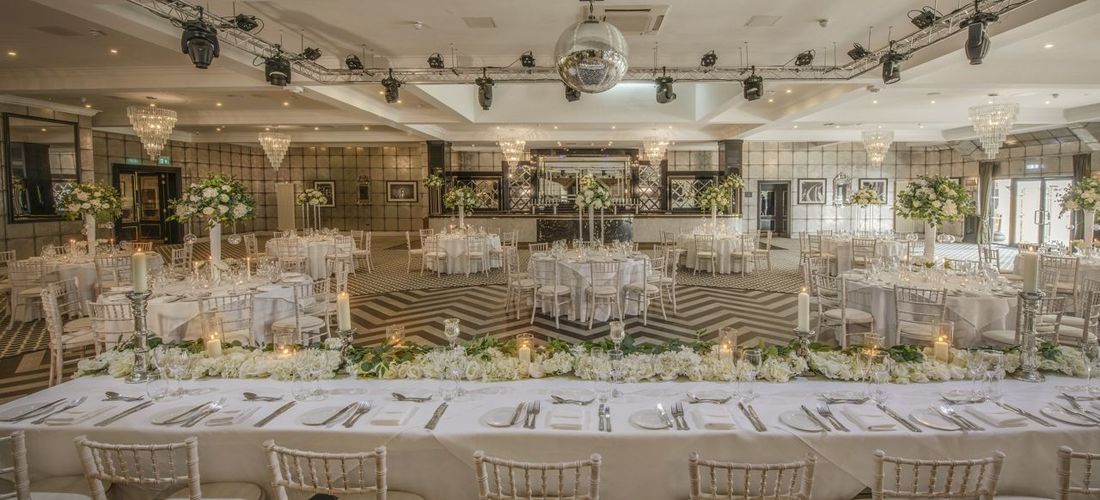 Is this venue licensed to legally host weddings and has it been approved by the local council? If you cannot see this information on the website, we'd recommend contacting the venue or taking a look at your local council's website. It's also worth checking if the venue has an alcohol license too.
Does the venue have onsite catering or will you need to source your own caterers? If you are booking a hotel venue, it's very likely they will have onsite catering. This can be extremely beneficial as it means they cater for all of the weddings that take place at the venue and have a strong relationship with the wedding coordinators. You'll often be able to choose from a selection of dishes or options for your wedding, now is the time to think about if you'd like canapes and what style of food you'd like for the evening guests.

We'd also recommend checking if the venue or the caterers will cater for the dietary requirements of your guests and if for example, they have protocols in place to avoid cross-contamination for a guest who is coeliac.
Just as important as the catering, does the venue have a bar or can you hire in a pop up bar? Don't forget, there are many moments throughout the wedding you'll require cold, served drinks, such as the post-ceremony drinks reception, wedding breakfast, toast and the evening reception.

Many venues offer additional features to make your drinks sparkle, for example, here at Old Thorns we offer a 'Pimp your Prosecco' station or a gin bar, plus the choice to add on cocktails!
Tableware, Crockery and Linen
Some venues, if you are hiring a dry hire barn or outdoor venue, may not provide tables, chairs, plates, cutlery and linen, meaning you will have to hire this, which is an additional cost to add to your budget. If you are getting married at a venue such as a hotel or wedding venue, you would expect all of these aspects to be included in the venue hire cost or in your package.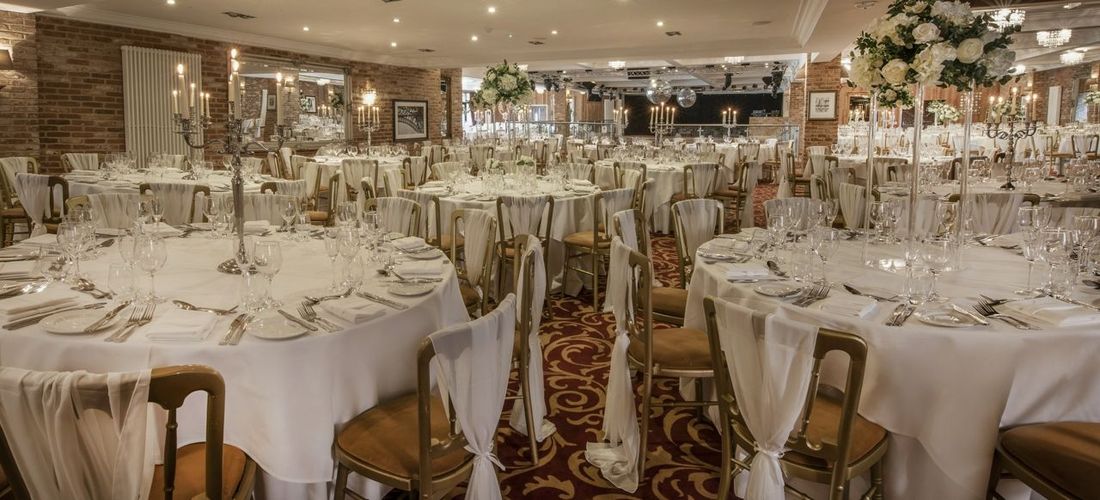 If some of your guests are coming from further afield, accommodation at the venue could be extremely helpful! For the newlyweds, being able to stay onsite is a huge bonus as it means there's no need for additional transport to another hotel late at night (when your feet probably already hurt!).

If your venue has accommodation, you may be able to get a discount for your guests who are staying, some packages also include accommodation for the couple. At Old Thorns, we offer our couples an overnight stay in our honeymoon suite in our packages!
Photos
Credit: Adela Photography
We understand that capturing your special day is really important and your photos will stay with you forever! When looking at the venue, have a look around and see if it's the backdrop you envisioned, look for beautiful backdrops including countryside, elegant spaces and courtyards for your photos.

We'd suggest taking a look on the venue's Instagram and looking at their feed and tagged photos to see real weddings. One thing that makes weddings at Old Thorns especially unique, is the fact that our couples can go out onto the golf course and take photos with their photographers with some stunning countryside views!
Does the venue have its own wedding coordinators or are you expected to hire a wedding planner? Many hotel wedding venues in Hampshire have their own wedding coordinators who will help you with every aspect of the day, from catering to DJs to on-the-day organisation. The communication from your first enquiry is a really good barometer for the type of communication to expect throughout your planning journey up to the big day.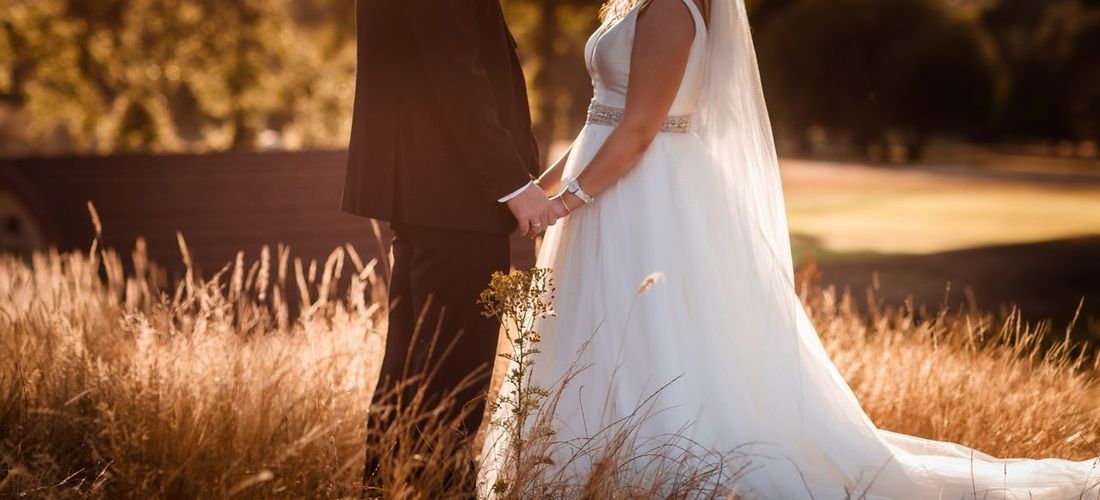 Some venues may just offer a venue booking fee, and then the option to add on your food, drink, decor and more. However, a package deal in which your venue hire, food, drink, decor and sometimes accommodation is included can be much more appealing to couples, especially as these package deals help with the budget.

You may find if you are getting married outside of peak season which typically is April - October, you may be able to get a package deal or if you choose to get married midweek. At Old Thorns, we offer a selection of different packages which our couples love!
Does your venue allow you to bring in external suppliers such as caterers, decor, and photographers or do you need to choose them from a preferred suppliers list? If you've already got your heart set on a particular photographer or florist, this question is especially important!

At Old Thorns, couples are welcome to bring in their own photographers, florists, decor and more, if booking with us on a package, catering and drinks will be limited to our own in-house team. However, if a couple books dry hire, they can bring in their own caterers, bar, staff and more. It's always best to find out what time the suppliers can come to the venue to start setting everything up. Some venues will allow a decor supplier to come the night before your wedding to set everything, if not it normally is very early on your wedding day.
Is the ceremony room or reception room decorated already or will you need to decorate it? Many venues will typically be a blank canvas but some can be decorated with fairy lights or chandeliers year round.

We'd suggest going to see the venue at the time of year you are planning to get married and also at a wedding fayre, so you can see the potential of the rooms dressed by the team or preferred suppliers.

At Old Thorns, from mid-November, the hotel turns into a festive wonderland with lots of Christmas themed decor and plenty of Christmas trees dotted around, plus stunning fairy lights on the front of the hotel.
Questions to ask when visiting a venue:
Do you permit onsite ceremonies?
Do you allow fireworks or sparklers?
Do you have onsite caterers?
Is there onsite accommodation?
Is there parking available for guests?
When will we get access to the site?
Do you have a drinks package?
Do you charge corkage?
Can I use external suppliers?
Do I need to hire tables, chairs and tableware?
Do you have a speaker system?
Do you have a sound limiter?
Are you allowed to have candles?
Can we have confetti?
What happens if it rains?
What time do we get access to the venue?
Do you allow drones?
Do you allow pets?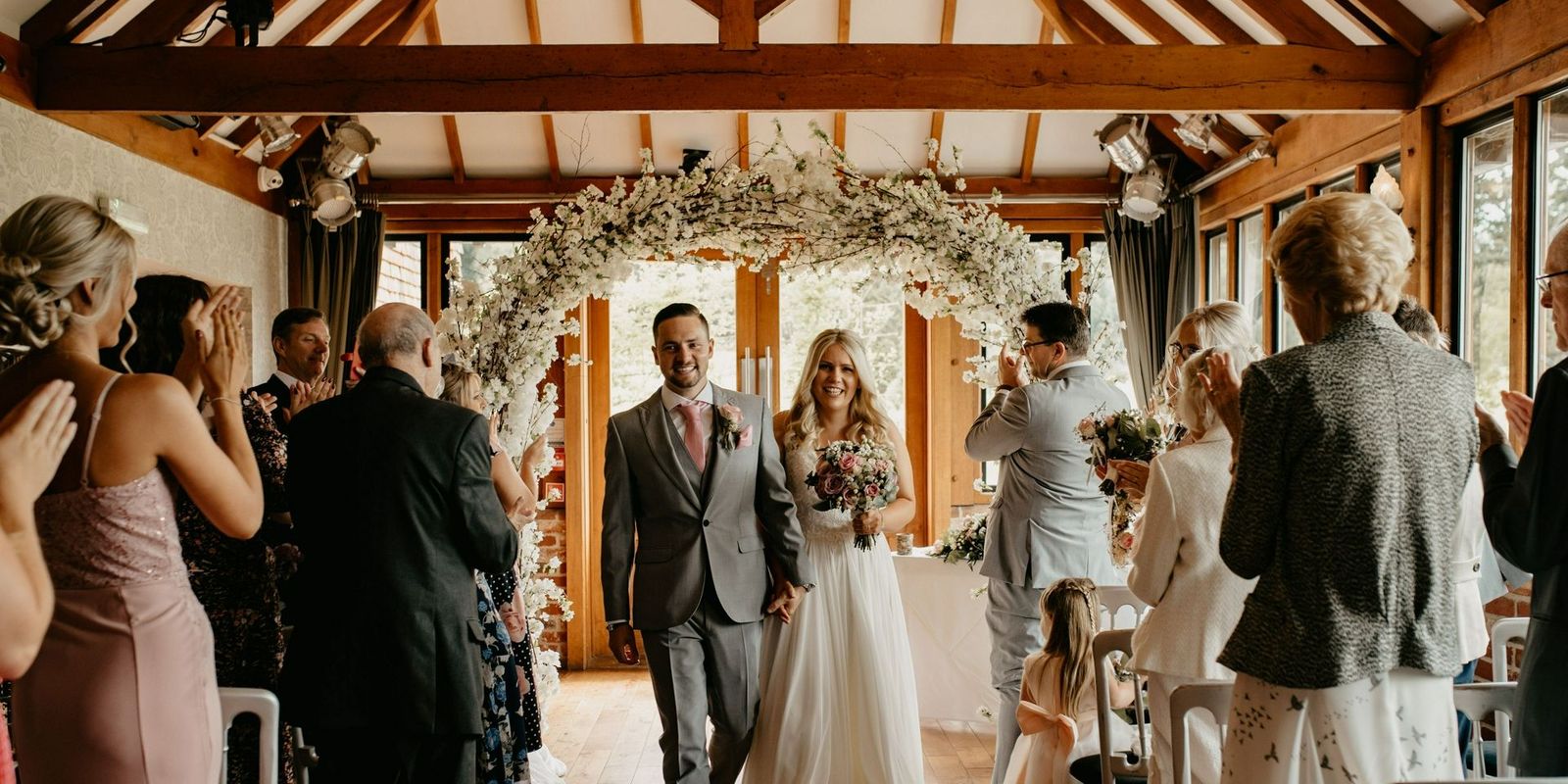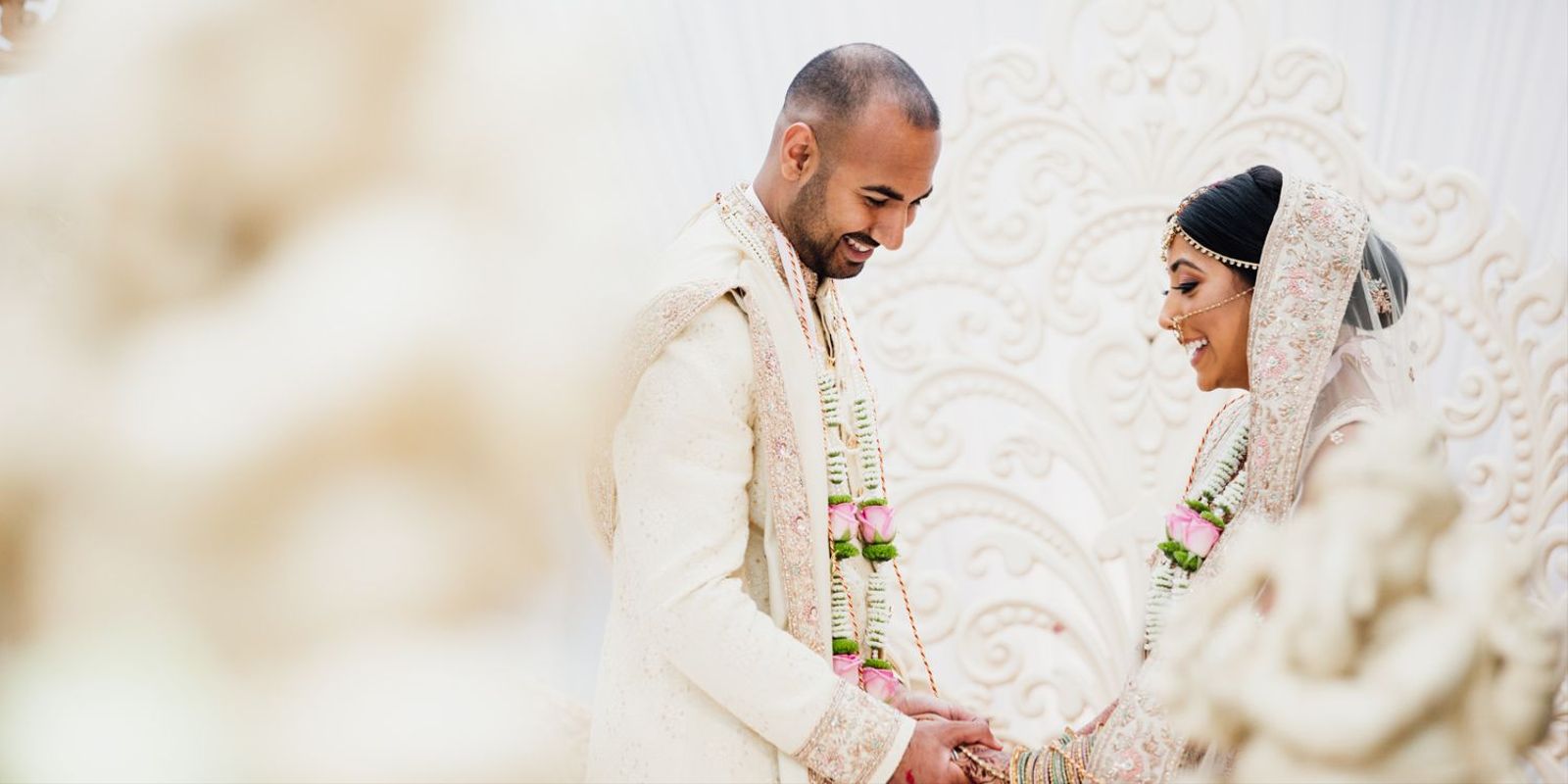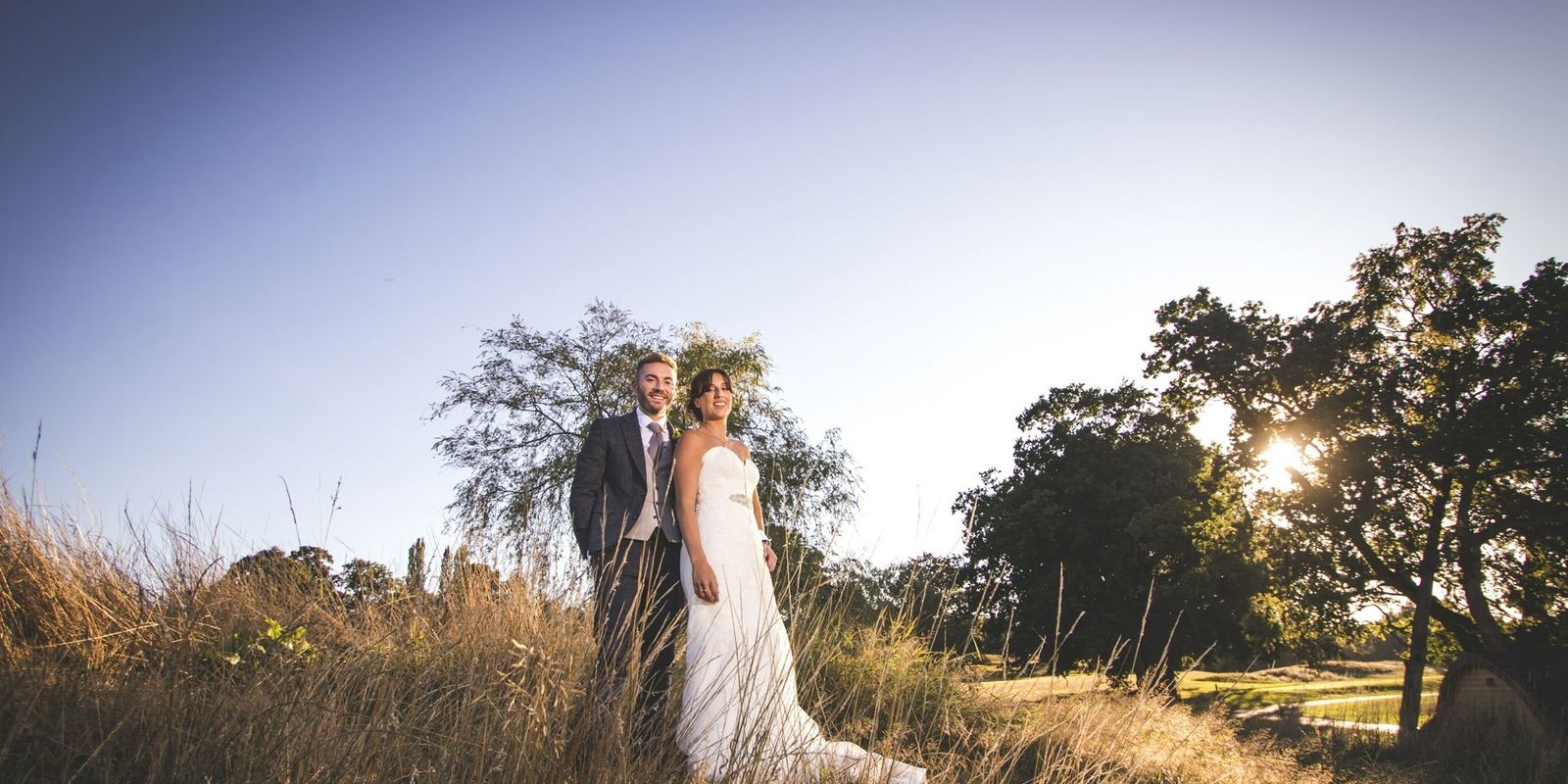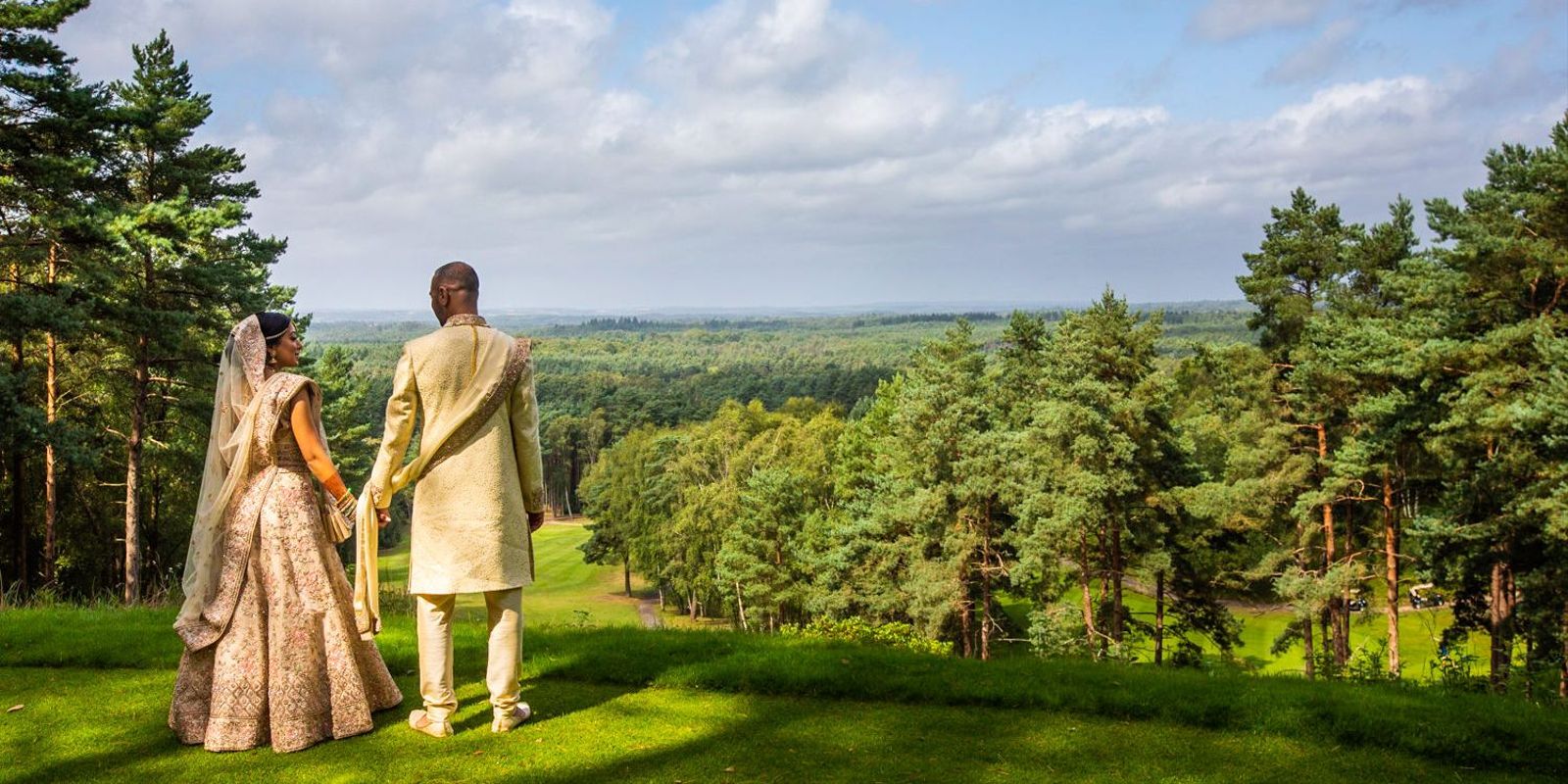 The wedding you've always dreamed of is waiting for you at Old Thorns. Couples can say 'I do' in the designated chapel or outdoors among the flourishing blooms of the Walled Garden. Celebrations and delicious dining can take place in the bright and airy Hampshire Suite, the glamourous Gatsby Ballroom or the decadent Grand Ballroom.

Your next chapter begins at Old Thorns, where memories are made, that will last forever.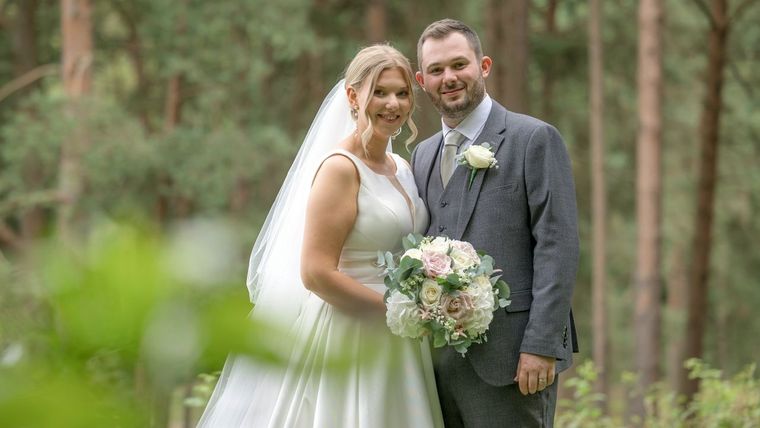 Take a look behind the scenes of the beautiful wedding of Mr and Mrs White  ...
Read More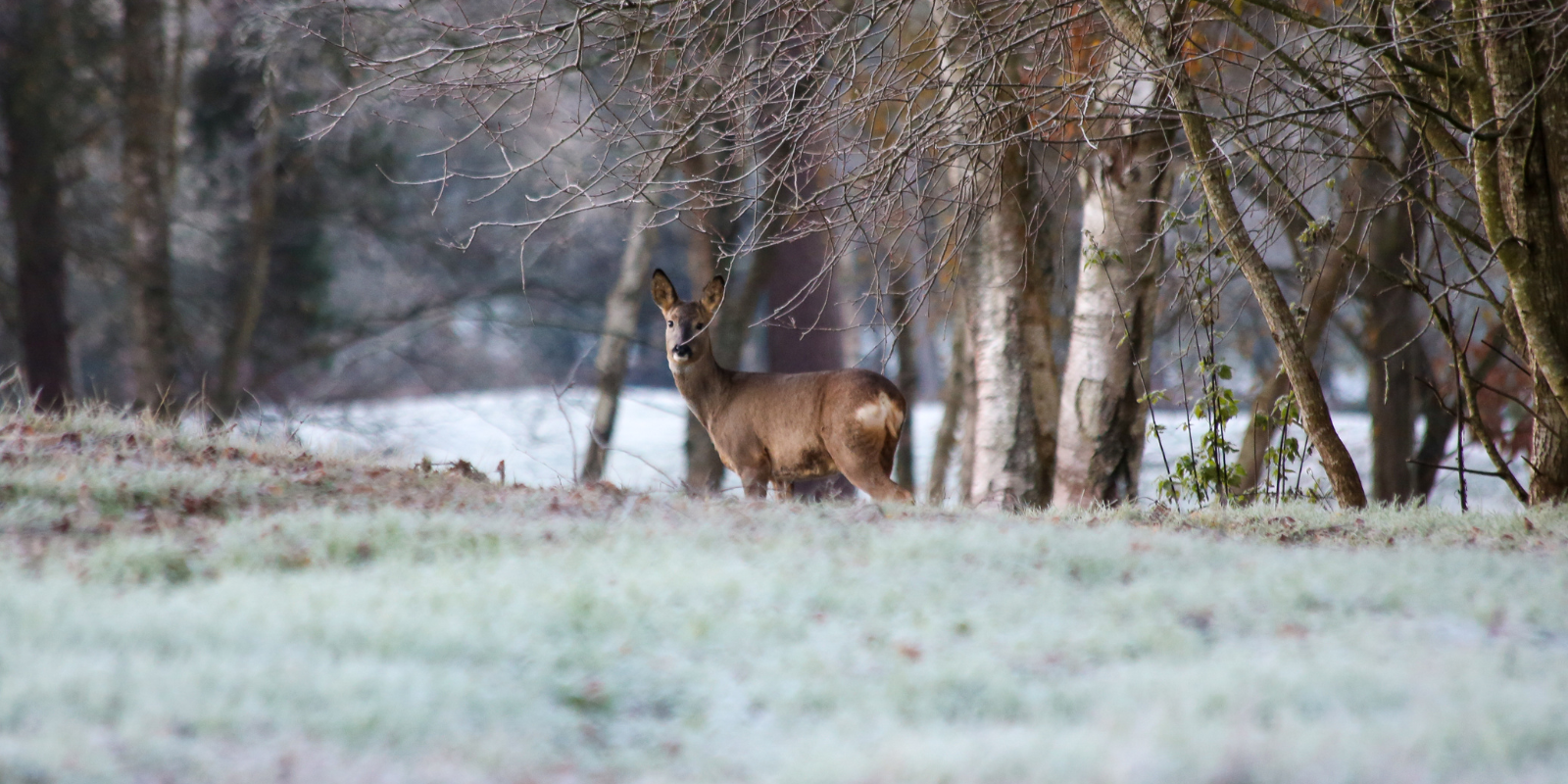 Winter Weddings at Old Thorns are ever so special, a magical time of year. Read more to find out abo...
Read More