OLD THORNS IS OPEN FOR GOLF & HEALTH CLUB USE. OUR OUTDOOR TERRACE IS OPEN 10am - 5pm. OUR MAIN HOTEL & APARTMENTS RE-OPEN ON THE 17th MAY. 
The golf course is open for both members and pay & play. The Health Club is open for members only. Our outdoor Hampshire Terrace is open daily 10am - 5pm serving light refreshments. The hotel, apartments, spa and restaurants will open on the 17th May.
Our roadmap to re-opening...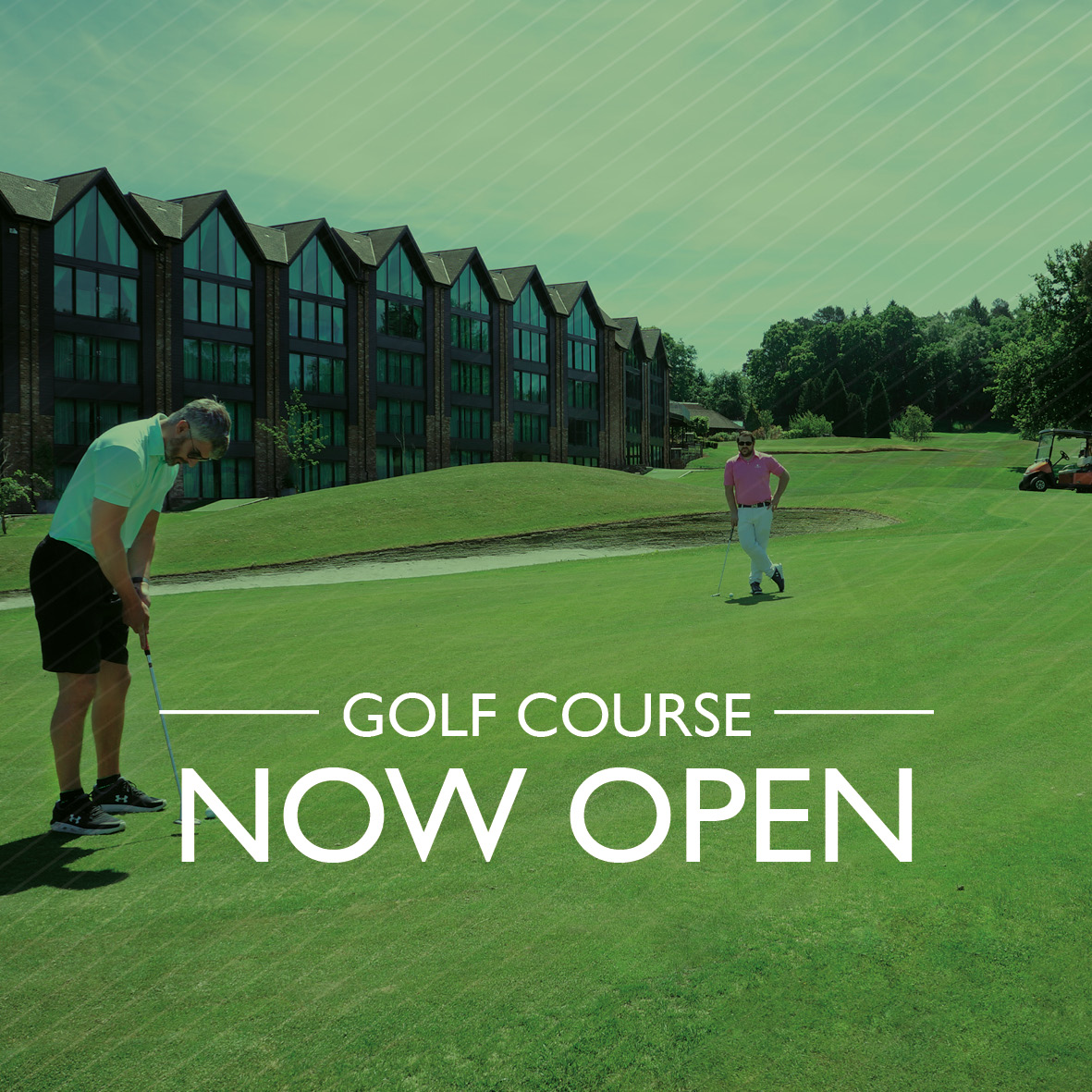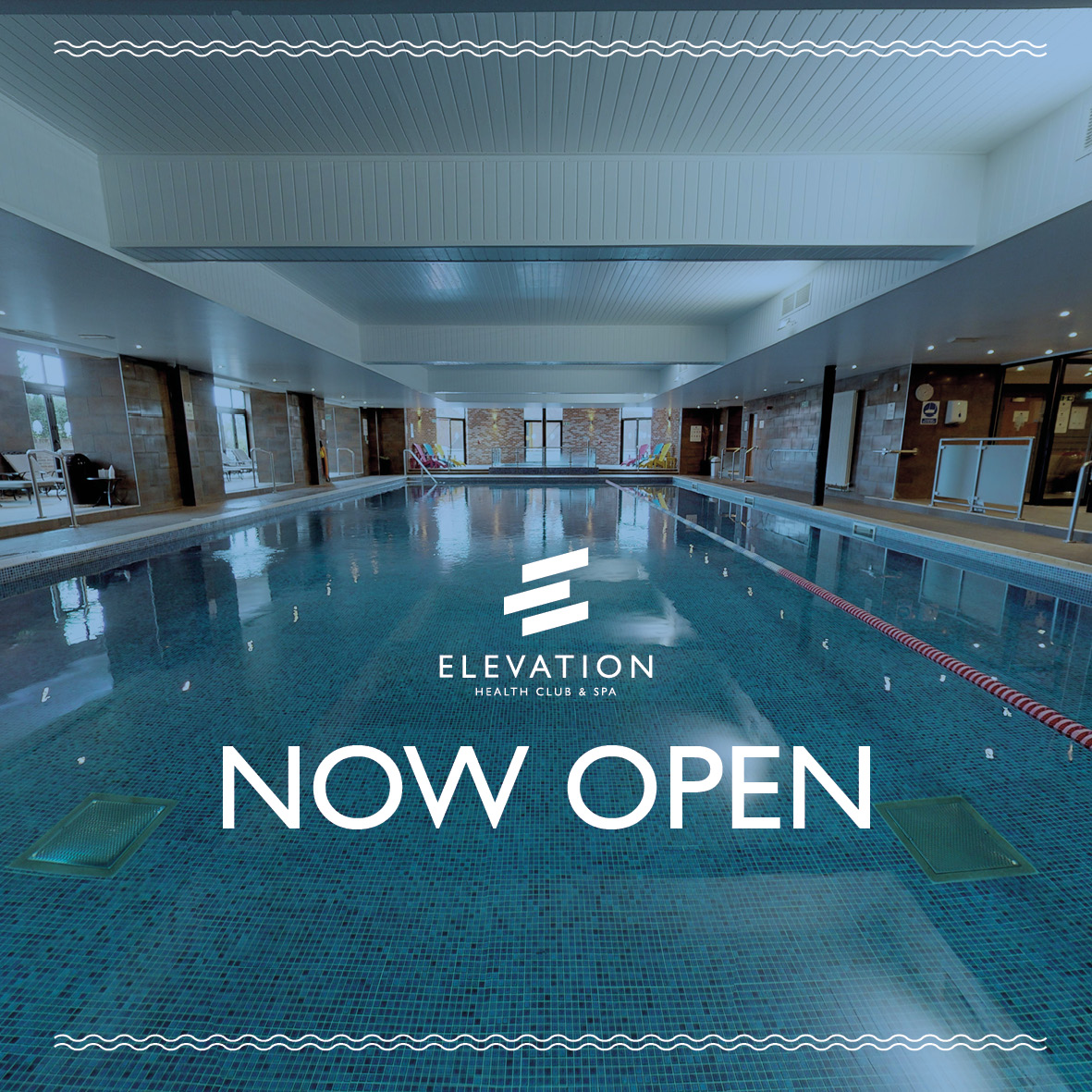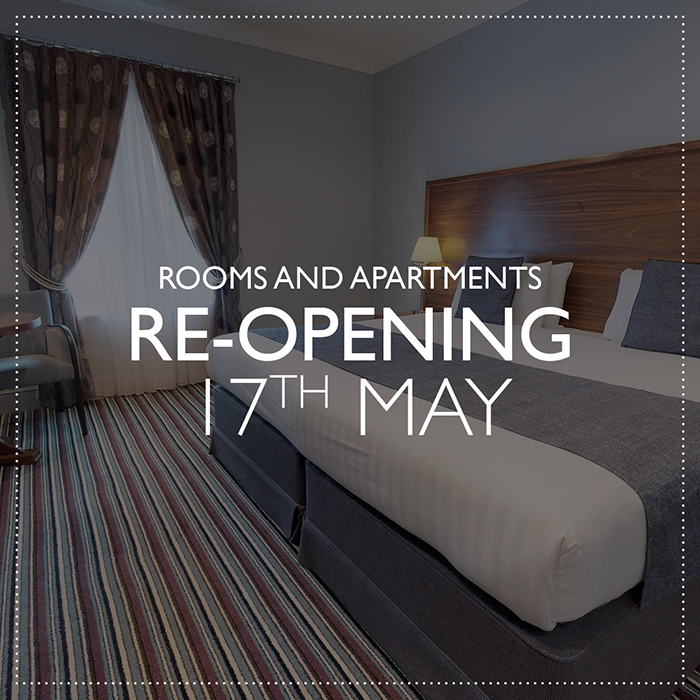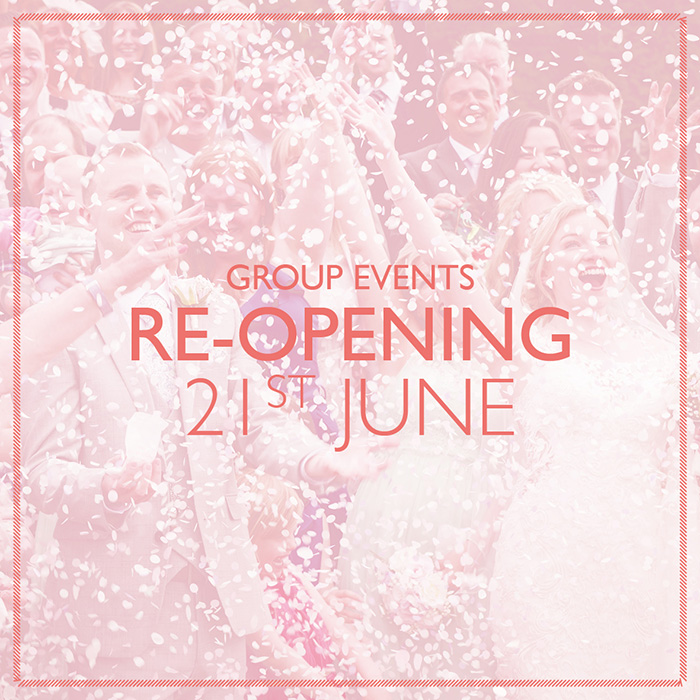 Please note that all dates above are subject to government guidelines and may change.
Helping you stay safe during your visit
Please find below information and advice about the precautions we are taking to help you stay safe whilst visiting Old Thorns. 
We look forward to welcoming you to Old Thorns. Whilst some of you may be eager to get out and about, we appreciate that many of you will be nervous about returning to this "new normal". We want to reassure you that the team have been working extremely hard to implement changes to ensure your stay with us is safe, but also enjoyable.
We are keeping up to date with the guidance from Public Health England and the Government and we will regularly update this page with the latest information so you can be confident about your upcoming stay with us.
The main hotel and apartments at Old Thorns will re-open on Monday 17th May 2021. For the safety of our guests and staff, we do ask that you continue to follow the current regulations in place during your stay with us:

FACEMASKS
Face coverings will need to be worn indoors at all times when moving around our resort. You may remove your mask in your room/apartment, when seated at a table in our bar/dining outlets and when in the gym or pool area. If you forget your face covering, you may purchase one from our reception. People exempt from face coverings are not required to wear one.

RULE OF 6/ 2 HOUSEHOLDS
Indoors, a maximum of 6 people or 2 households will apply. This includes for dining, visiting facilities or gathering together at any point inside. This will be in place until at least the 21st June. Outdoors, a maximum of 30 people may gather together. It is advised that social distancing should still be adhered to between different household groups.
CHECK IN


It is a legal requirement to check-in via the NHS Test & Trace app for the different outlets at Old Thorns. At the entrance to our hotel and to each outlet you'll find an NHS QR code which you can scan with your mobile device. Every member of the group must check-in, not just one member. Old Thorns does not store or have access to this data; it goes directly to the NHS Test & Trace scheme. If you have any problems with the check-in process, please speak to a member of staff.



SOCIAL DISTANCING

Please be mindful and respect the social distancing measures that have been put in place. In popular communcal areas you may find one way systems, entry and exit doors, floor distance markers and other signs to help you. Please ensure the lift is used by one household at a time.
HAND SANITISING
We have in place stringent and thorough procedures to help protect our guests and staff. You will find sanitising stations located throughout the hotel and we insist you use the hand sanitising stations on entering and leaving the premises, as well as before and after dining.


In addition to this:


Our reception desk and other customer desks throughout the resort have been equipped with screens.
Key cards will be disinfected after every use.
PDQ machines, pens, luggage will all be wiped down after use.
All team members have participated in a new Covid-19 training programme, to educate on our enhanced cleaning, hygiene and social distancing practices.
We have redesigned our offices, break rooms and working environments to enable social distancing.
Our teams have been provided with the relevant PPE and participate in regular Covid-19 testing.
Hand santisers are available in staff areas, regular hand-washing must be carried out from all staff and log books kept up to date.