PLEASE NOTE: OLD THORNS IS CURRENTLY IN A TIER 2 LOCATION
The hotel, golf course, spa and health club will all be opening on Thursday 3rd December, but no household mixing can take place indoors. Golfers may still play on the course in mixed households while adhering to social distancing rules and there are exceptions for weddings and business events. Please see more details below.
Helping you stay safe during your visit
Please find below information and advice about the precautions we are taking to help you stay safe whilst visiting Old Thorns. 
We look forward to welcoming you to Old Thorns. Whilst some of you may be eager to get out and about, we appreciate that many of you will be nervous about returning to this "new normal". We want to reassure you that the team have been working extremely hard to implement changes to ensure your stay with us is safe, but also enjoyable.
We are keeping up to date with the guidance from Public Health England and the Government and we will regularly update this page with the latest information so you can be confident about your upcoming stay with us.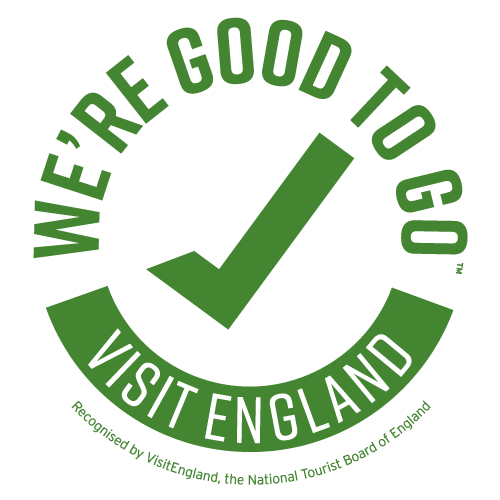 Old Thorns has been certified by the AA for being COVID Confident and by The National Tourist Organisations of Great Britain and Northern Ireland as holding COVID-19 industry standard practices.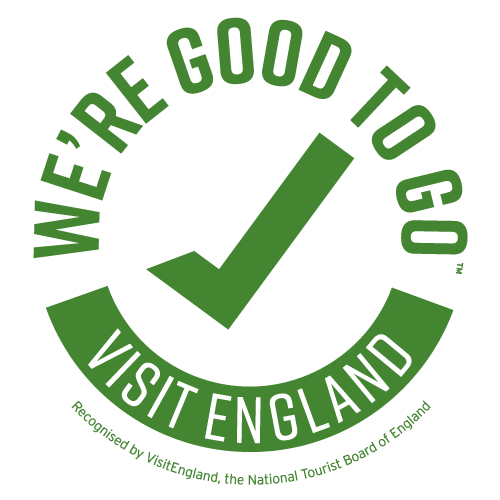 Old Thorns has been certified by The National Tourist Organisations of Great Britain and Northern Ireland as holding COVID-19 industry standard practices.
Your pre-arrival checklist and things to keep in mind
Checking-in
Remember to pack your face mask.
Government guidelines now require face masks to be worn in hotels. Please wear a face covering when in our reception, corridors, pro-shop, during spa treatments, at the Starbucks counter and any public areas.
You do not need to wear a face covering when sat down in our bars and restaurants, in your room or when in the pool or gym. 
Using the gym and pool
Contact the Health club to book your gym and pool sessions.
For the safety of our guests, we've reduced the capacity in our gym, pool and wellness facilities and introduced sessions that require booking. For our pool and wellness facilities, 1 session is included per day of your stay. You are welcome to book these when you arrive or pre-book up to 48 hours in advance.
You can call the Health club on 01428 738 535 or email 
elevationreception@oldthorns.com
 to request a session. Please note that children's swim times are in operation so if you have under 16s with you, please let our team know. 
Your room
Room servicing during your stay is by request only.
This is to minimise the risk to both you and our staff. Once your room has been initially cleaned, you will be the only one in it until you have departed. If you require extra towels or linen that is no problem at all – just call our reception from your room phone and our team will deliver to outside your door.

If you wish for your room to be serviced during your stay then please request this to our reception team – ideally with as much notice as possible.
Using our bars and restaurants
Pre-book your evening meal. No need to book for lunch.
If you wish to dine with us in the evening then please let our reception or reservations team know and they will reserve a table for you. Our Sports Bar and Kings Restaurant are open for dining or there are light refreshments available in Starbucks – no booking is required for the Sports Bar or lunch in the Kings Restaurant.

Our tables and chairs have been placed to ensure social distancing can be maintained – please do not move furniture and remain seated throughout your meal.
TIER 2 INFORMATION

If you intend to come to Old Thorns with members of your household/support bubble, you can still come and enjoy your stay and the facilities with us. Our health club facilities and spa will be open with pre-booking required. Please note that alcohol can only be served with a substantial meal.

If you intend to come to Old Thorns with a member of a different household, this is not possible whilst we are in Tier 2. This is for anything indoors including meals and stays. Please contact our reservations team to rearrange.

If you intend to come to Old Thorns and you are in Tier 3, unfortunately we cannot welcome to you to Old Thorns until the 16th December at the earliest (when the tiers will be reviewed). Please contact our reservations team to rearrange.
FACEMASKS
Please note: The Government are now recommending that face coverings are worn in additional indoor settings and this will be enforceable in law. 
Please wear a face covering when in our reception, corridors, pro-shop, during spa treatments, at the Starbucks counter and any public areas. Face coverings do not need to be worn outside, when seated at tables for dining or drinking, in your hotel room/apartment or when in the gym or swimming pool. If you forget your face covering, you may purchase one from our reception. People exempt from face coverings are not required to wear one.


STAFF

All team members have participated in a new Covid-19 training programme, to educate on our enhanced cleaning, hygiene and social distancing practices.
We have redesigned our offices, break rooms and working environments to enable social distancing
Our teams have been provided with the relevant PPE
Hand santisers are available in staff areas, regular hand-washing must be carried out from all staff and log books kept up to date.
CHECK-IN/CHECK-OUT

Our reception desk and other customer desks throughout the resort have been equipped with screens
2m distancing markers have been placed at queuing points
Please return your key to the dedicated drop point on check out so it can be disinfected
PDQ machines, pens, luggage will all be wiped down after use.
COMMUNAL AREAS

In popular common areas, one-way systems have been implemented along with entry and exit doors
Enhanced cleaning practices in conjunction with Diversey, our chemical provider, in all public areas, washrooms and lifts
Only 1 person/household group in a lift at one time
You will find disinfection stations,  anti-bac hand gel and dedicated PPE disposal bins throughout the resort
RECEPTION AND BAR AREAS

At the reception and bar areas contactless card payments will be preferable. Perspex screens will be present to minimise any risk during interactions between staff members and guests.
Please also pay attention to floor distance markers when queuing and follow any instructions indicated by the hotel.

HAND SANITISING
We have in place stringent and thorough procedures to help protect our guests and staff. You will find sanitising stations located throughout the hotel and we insist you use the hand sanitising stations on entering and leaving the premises.
SOCIAL DISTANCING
We observe current government recommended social distancing guidelines. Signage and indicators are there for your safety. Please respect our measures of control.
When using the lifts around the hotel, please ensure only one person is in the lift at a time.
Please use entrance and exit routes, as well as any designated queue systems as specified. These measures are in place for the safety of all our guests.
 Finally...

We request that you always remain considerate of our guests and staff. This is a new normal for all of us and we are working hard to ensure all our guests and staff feel comfortable and safe during their time with us. We ask you to keep in mind that many people will be nervous for some time, so even if you are feeling more relaxed, we ask you to respect the measures that are in place so Old Thorns can be a place for all to enjoy. 

Thank you for your co-operation and we wish you a very pleasant stay with us.
Some of the extra measures we have put in place...
Please note that all dates above are subject to government guidelines and may change.